Our IDEA staff is receiving and processing all of the applications and getting organized for the upcoming school year. They will be reaching out to families in the next week to schedule an orientation meeting. Please make sure your email is correct in Infinite Campus as that is how they will be reaching out.
https://hcsdnv.infinitecampus.org/campus/portal/humboldt.jsp

Please read the welcome back letter from Lowry High School with details regarding this upcoming school year.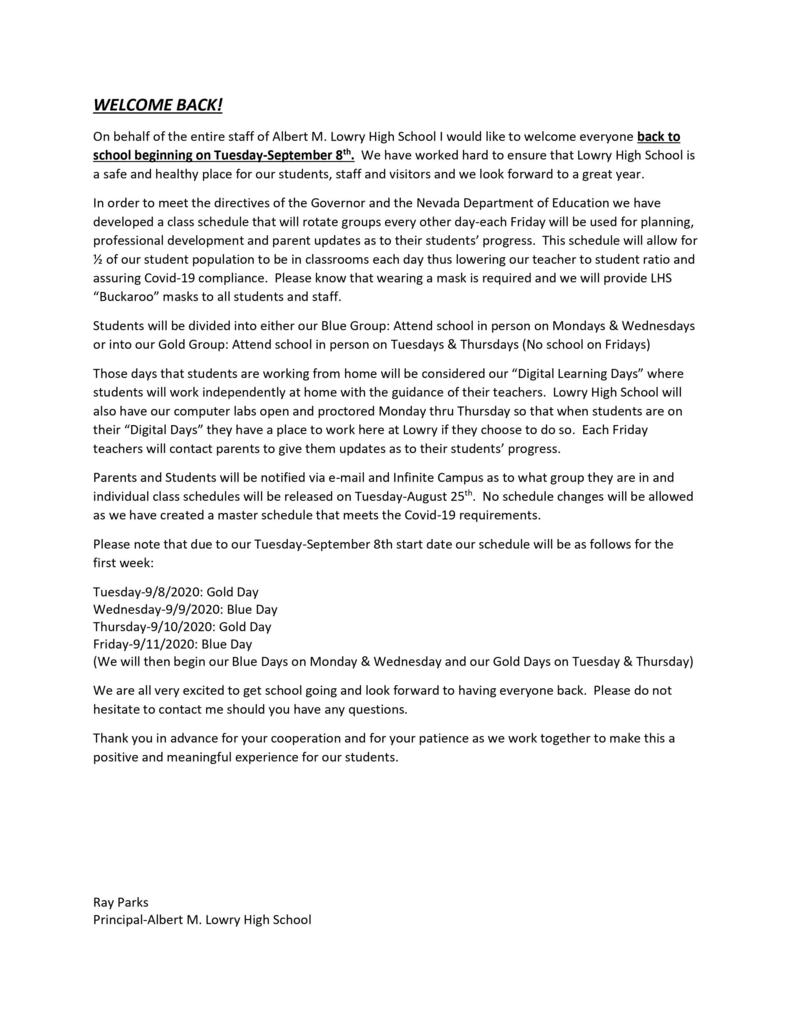 HCSD Preschool Program Update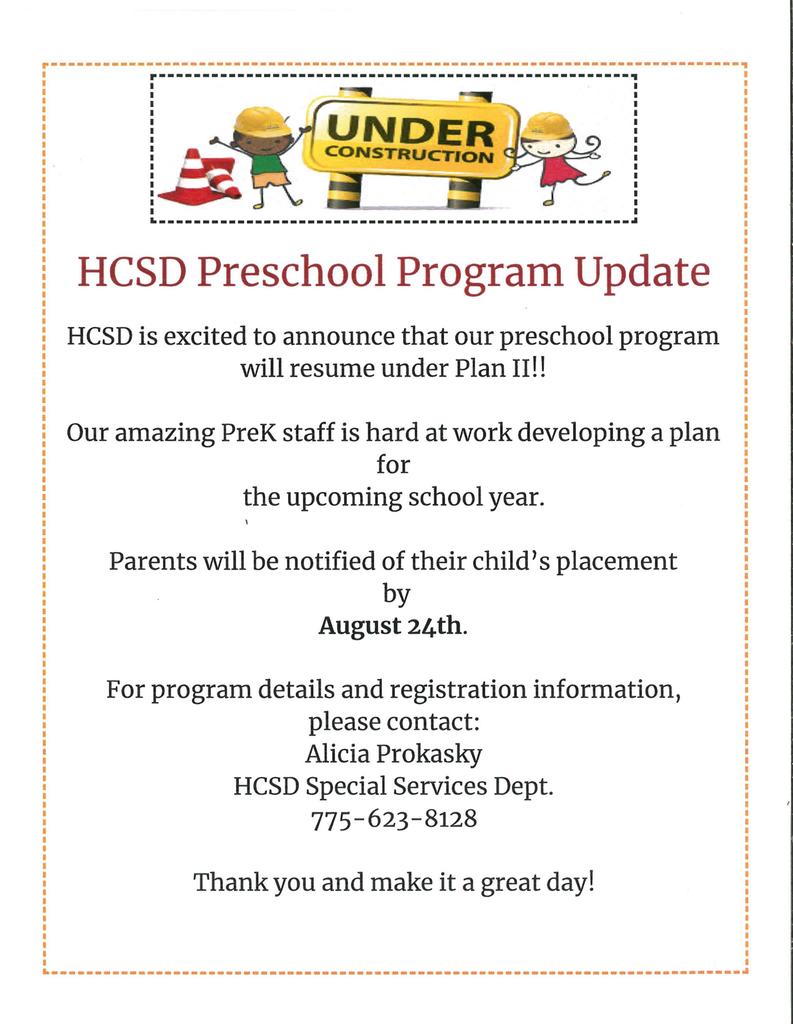 Parents of Kindergarten - 6th grade students. We would appreciate you completing this survey for us regarding the upcoming school year. We apologize for a previous survey sent out before it was ready.
https://forms.gle/XcwLE1NiwAmUqA2F6

Free Sports Physicals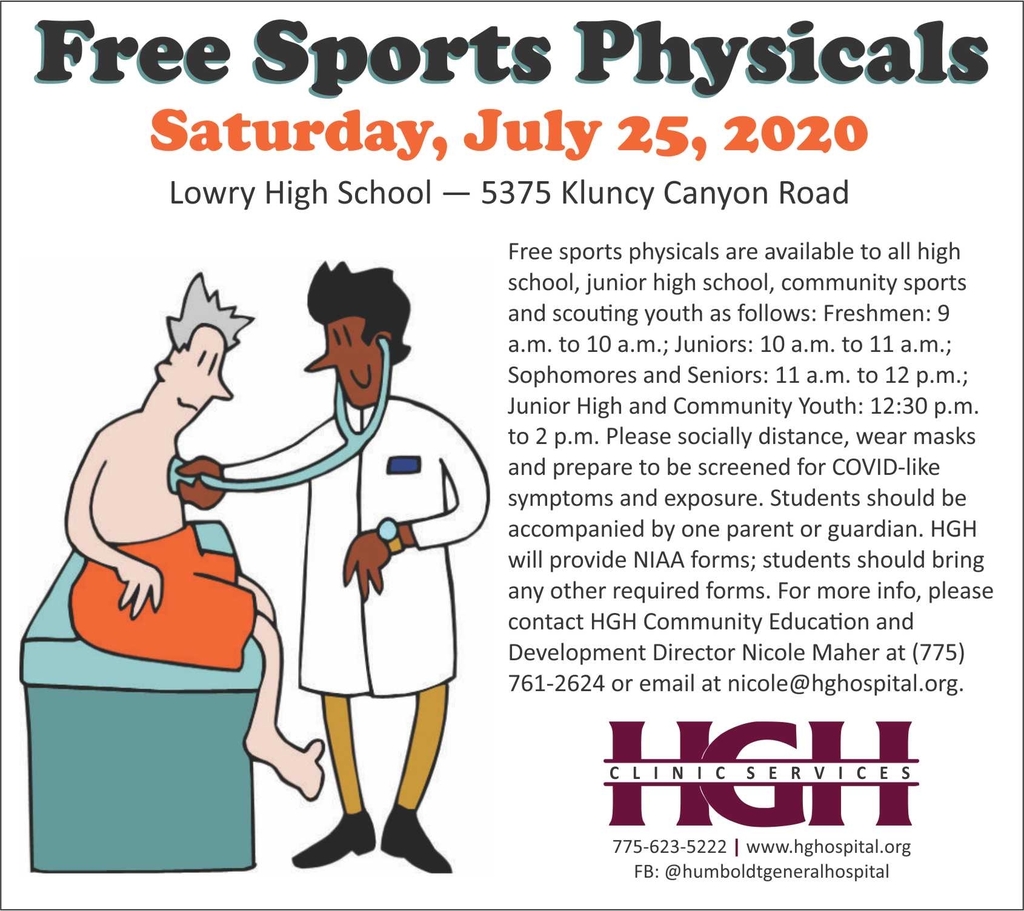 The census is safe, easy and important. It takes less than 10 minutes to fill out (online: census.nv.gov; by phone: Eng: 844.330.2020/ Spanish: (844) 468.2020; or by mail) and ensures our community and state receive our fair share of federal funding ($20,000 per Nevadan)! The Census form WILL NOT ask for info such as a resident's social security number, citizenship status, credit card or bank information, donations, political party affiliation or anything regarding the 2020 election.
https://www.nevadabusiness.com/2020/07/nevada-census-2020-provides-latest-update-on-scams-targeting-the-census-count/

The census is important, safe, and easy. It takes less than 10 minutes to fill out (online: census.nv.gov; by phone: Eng: 844.330.2020/ Spanish: (844) 468.2020; or by mail) and ensures our community and state receive our fair share of federal funding! Every Nevadan who is counted earns our state $20,000 federal funding over the next ten years. This helps our state receive funding for health care services, education, roads, etc. Let's keep federal funds in Nevada!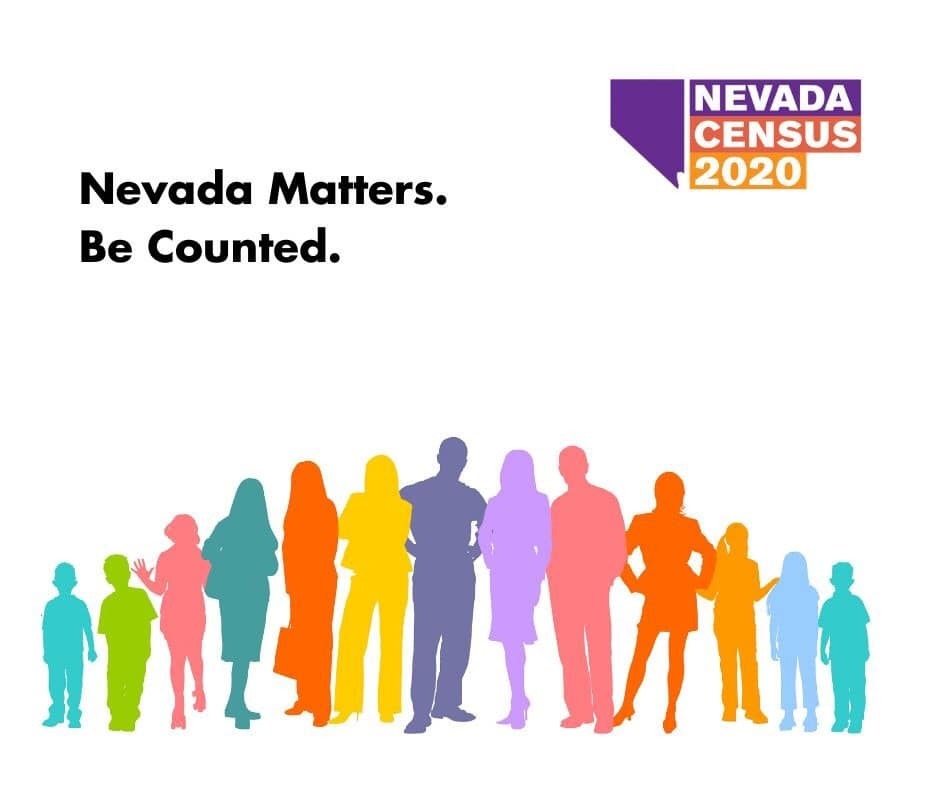 HCSD's update on the current status of the 20-21 Re-Opening Committee work. You can use the link below to read the letter or read it through the attached pictures. It has also been sent out via Peachjar if you have an active email address with an HCSD school. We will continue to provide updates as new information is released. The plan will be presented to the HCSD Board of Trustees on July 28th.
https://drive.google.com/…/1ULN9vgZec6lmuRf5BsFSunhQ3…/view…
HCSD would like to thank the 25 or so members that comprise the committee with representation from staff, community, and parents who are working hard to develop a plan based on the governor's directives and state guidance. This update will also be placed on our district and school websites. #hcsdnv Please share.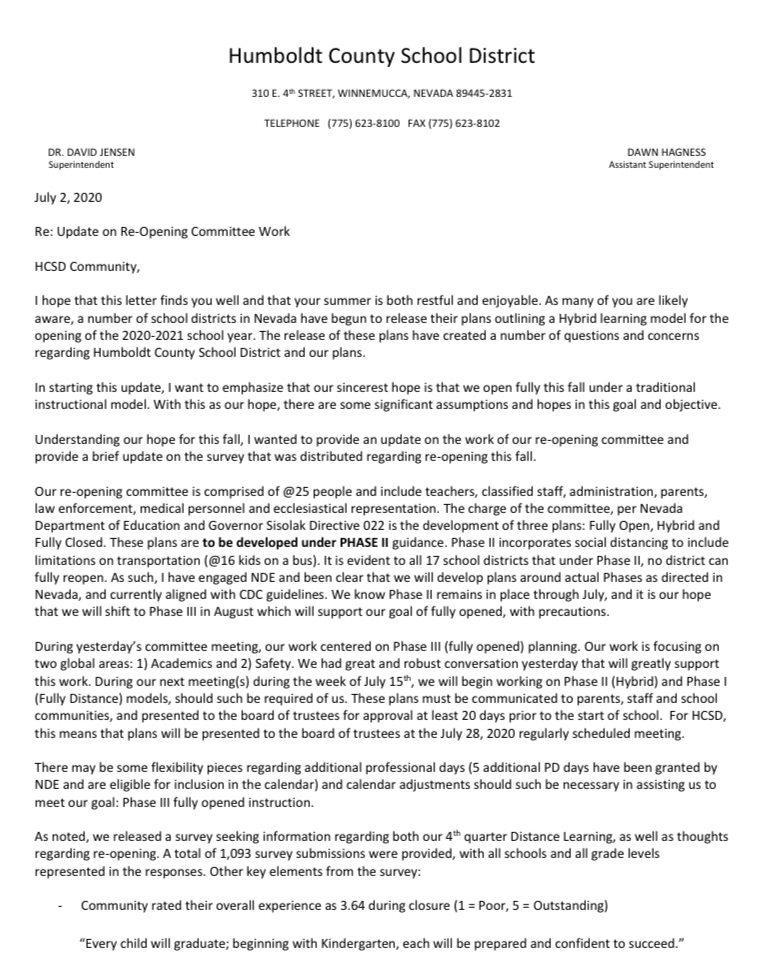 HCSD Releases Parent/Guardian Survey Regarding Distance Learning and School Reopening - As we begin planning for the fall of 2020, HCSD and the reopening committee are seeking parent and guardian input regarding the mandatory closure during 4th quarter of last school year, and thoughts about reopening this fall. The link is as follows:
https://www.surveymonkey.com/r/HCSD-REOPENING
Your responses are confidential and will help our planning for this fall. The survey should take approximately 5 minutes to complete. Please share with parents/guardians of our students. Thanks to each of you!

McDermitt Senior Graduation Celebration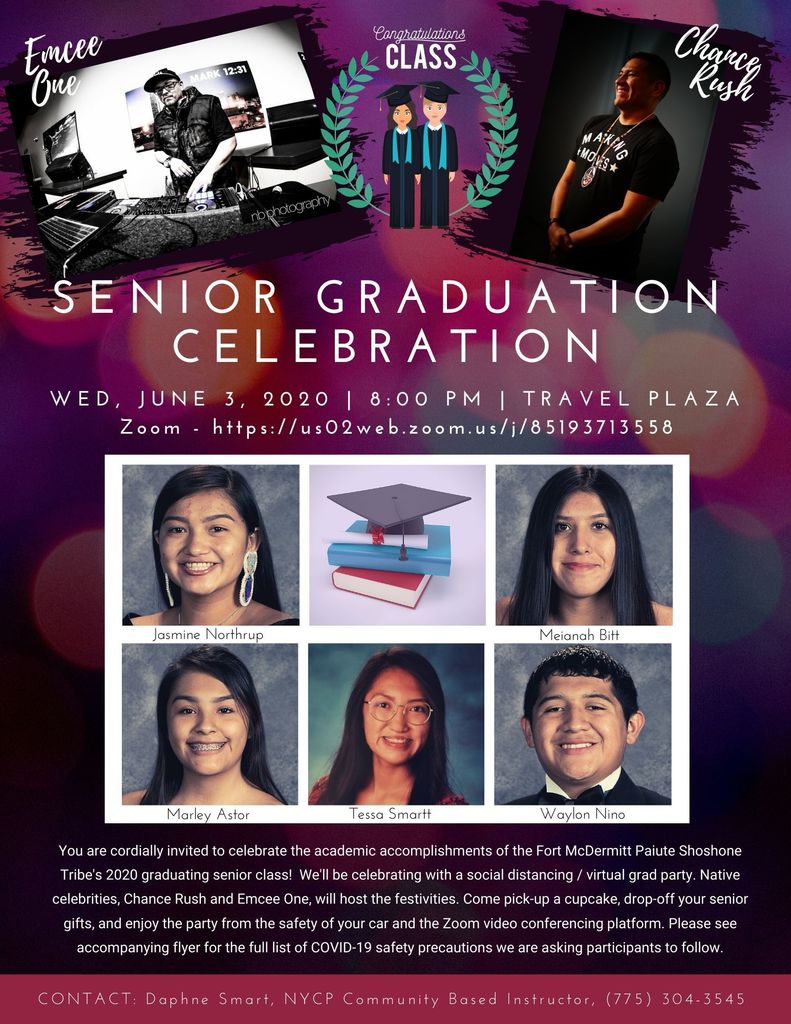 During this last week of school, please check your child's backpacks, rooms, or their favorite reading spots to find some of our missing library books and get them returned to their school. We appreciate your help in keeping our libraries stocked with such great books!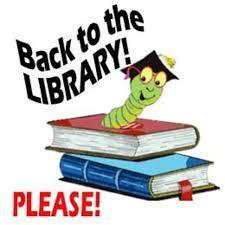 Lowry High School is excited to announce two opportunities for family and friends to watch and listen to the Lowry High School class of 2020 Graduation Ceremony. We are so excited for National Grassroots Broadcasting Network to broadcast the honorable Class of 2020, Lowry High School Graduation Ceremony! This means Anyone, Anywhere can tune in LIVE to watch this class receive their hard earned diploma. NGBN has provided us with these images to share! Please SHARE SHARE SHARE so anyone World-Wide can tune in and make this years graduation the largest streamed ceremony ever! You can also tune into Rock 94.3 and listen live from your car or
www.rock943.com
and listen from anywhere. Make sure you join us at 1:00 pm on June 4th, 2020 on the NGBN app or on 94.3 for the live graduation ceremony. Congratulations Class of 2020!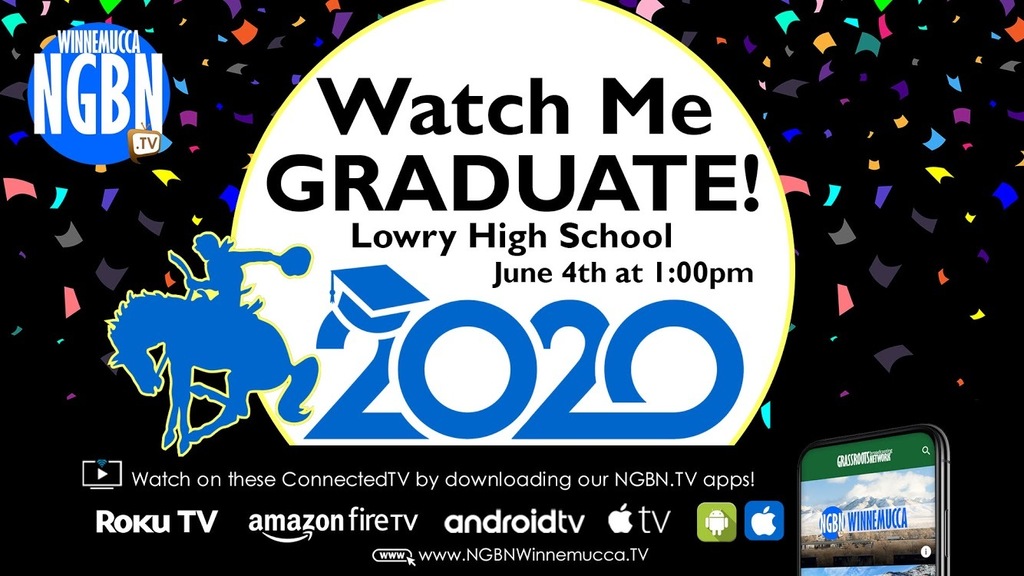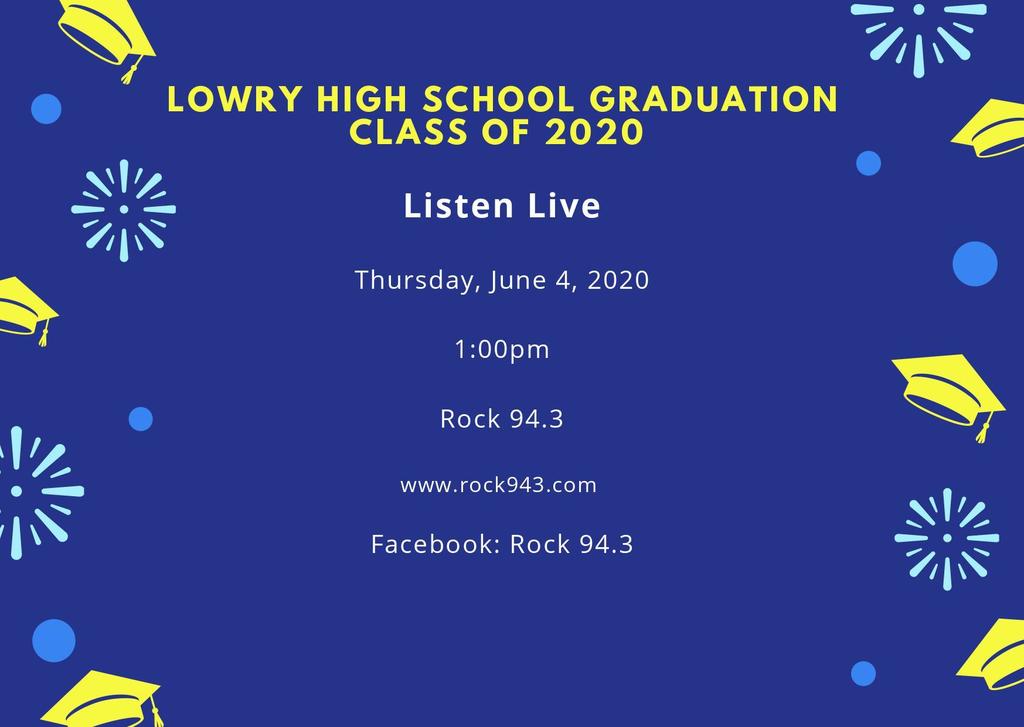 French Ford Middle School - The week of May 26-28th we are going to be handing back student materials as well as collecting all school owned materials that students have borrowed during the school closure. These items include, but are not limited to Chromebooks, library books, class books, Inc Books, band instruments, books from the FFMS library checked out before the closure, etc... The times for this great exchange will be: Tuesday, May 26th through Thursday, May 28th - 9am - 7pm We ask that you pull in on Great Basin and drive to where there is a table set up with staff to greet you and give you instructions. When you leave we ask that you continue down Great Basin and either remain on Great Basin leaving the school or turning on Palisade. We ask that you do not do a U-turn. A few things to keep in mind as you are coming to the school. 1. Please make sure that if you have a Chromebook it is charged and turned on so that staff can quickly check it. 2. Please make sure that you remain in your vehicle at all times and allow school staff to assist you. 3. Please make sure that you know the student's homeroom teacher. If you have any questions, please call our office at 623-8200 between 10:00 am-1:00 pm.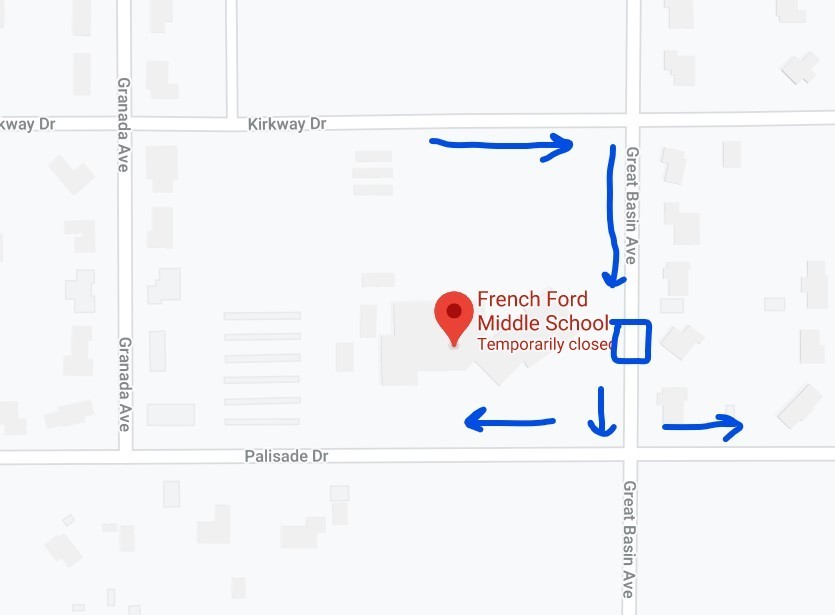 LHS student check out dates and procedures.

Lowry Pride 2020 - Our staff misses our students and sends them well wishes.

Nevada Outdoor School's ethics letter to the community.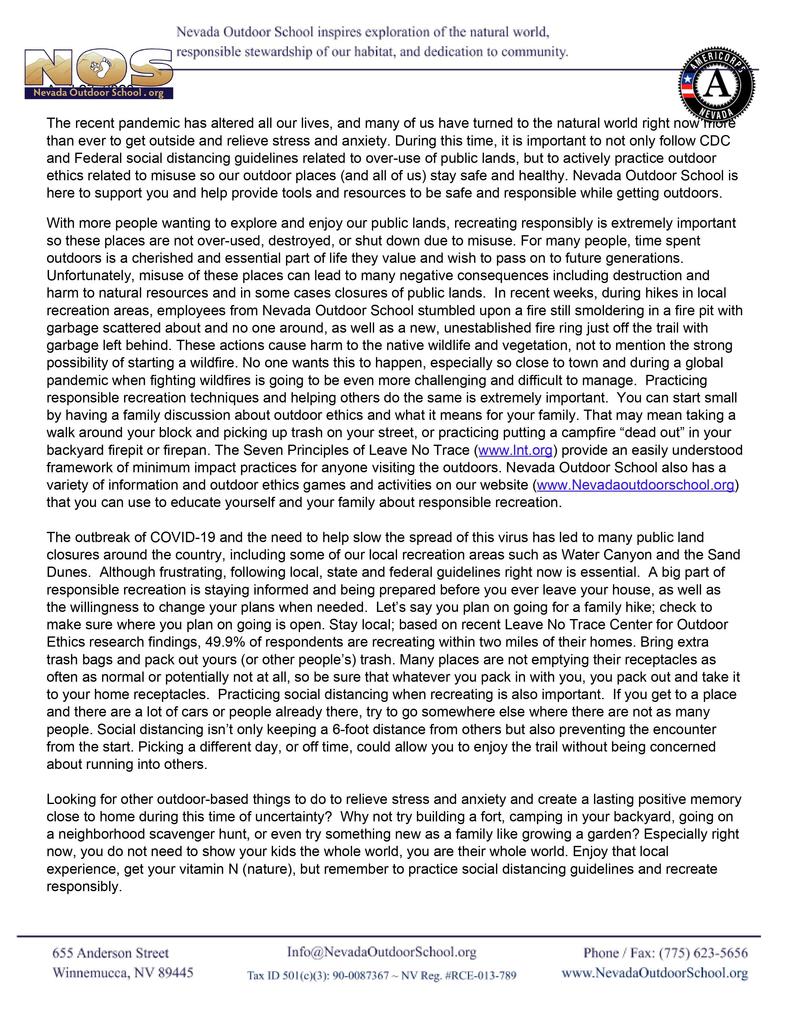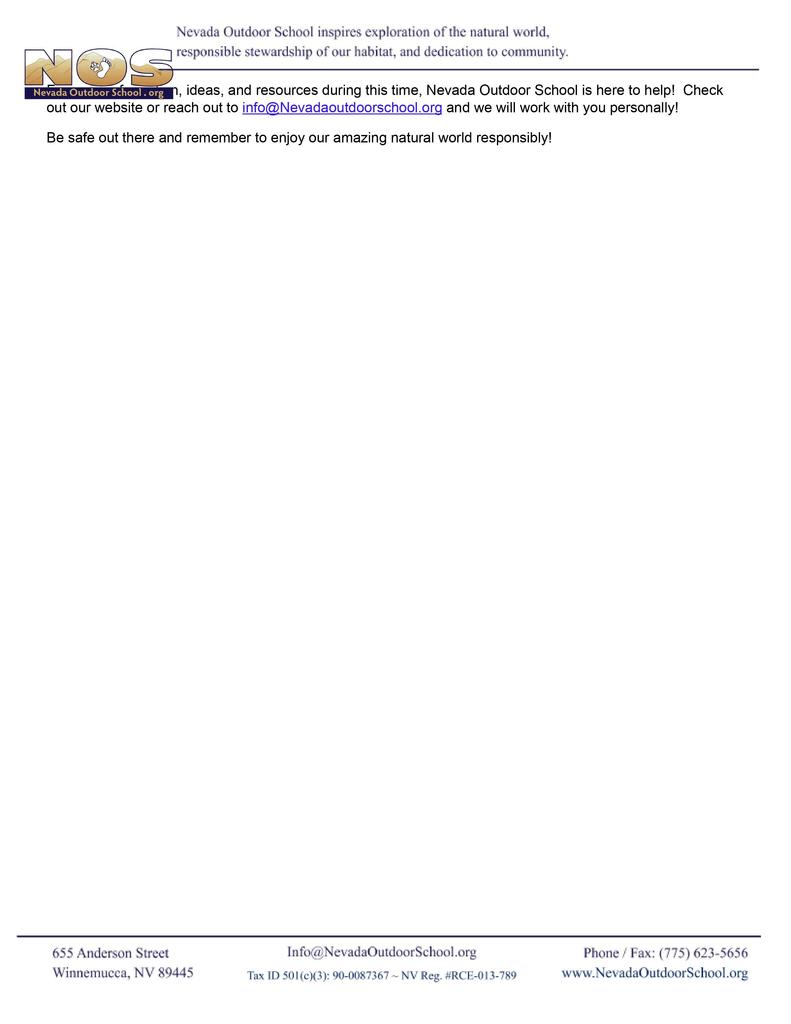 FCAA Food distribution information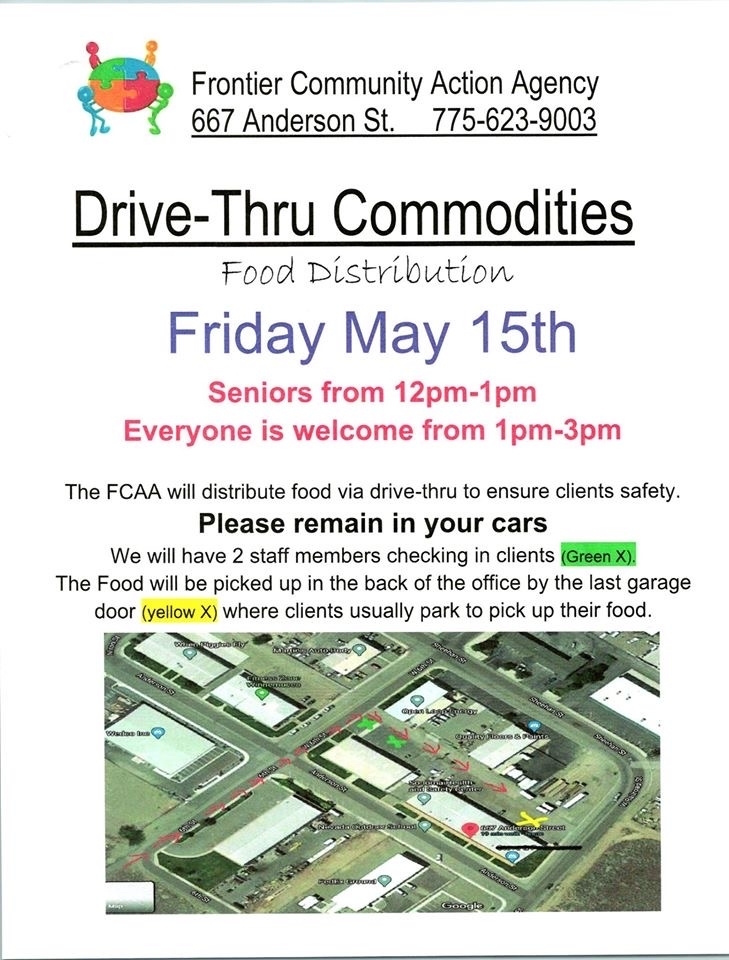 Class of 2020 Graduation Ceremony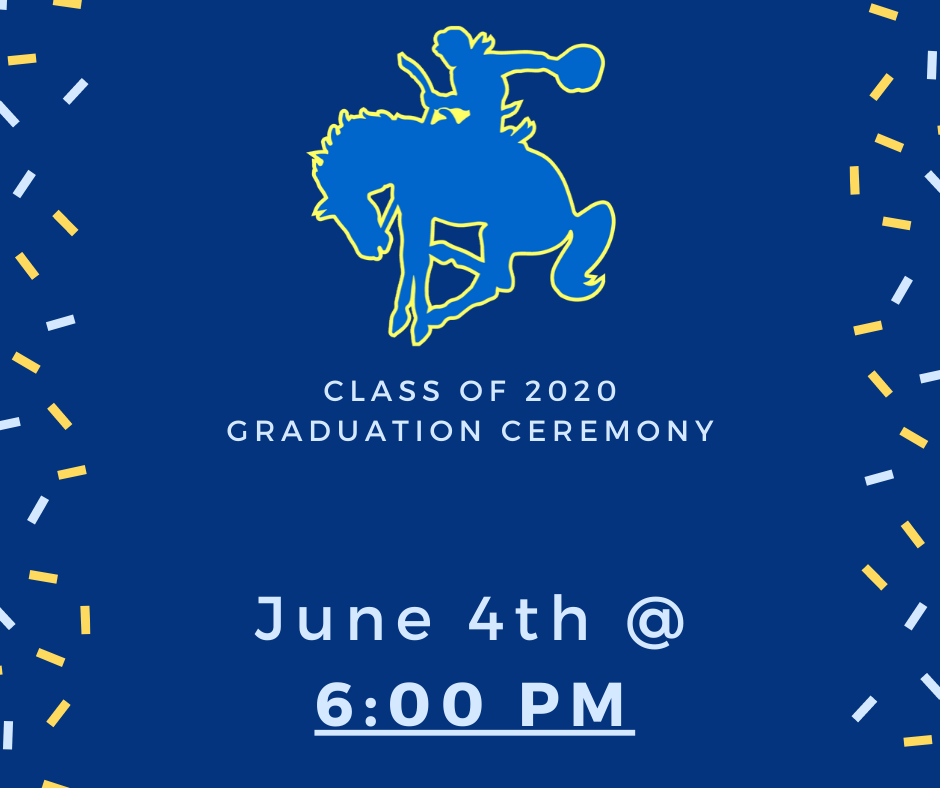 Sleep is one of the functions that can affect our overall health. From the time we are born, we need a regular amount of sleep to help us in functioning well and effectively in our daily lives. Adults need consistent sleep, teens and children need it, and babies have it down to a science. In this short article, Mrs. Wirthlin will share some ways that you can make sure your children are getting enough quality sleep during this pandemic and beyond.

If you haven't filled out your #2020Census, do it now! 😃 If you have, remind your friends and neighbors to do the same! Half of NV still hasn't completed it, and our state deserves our fair share of federal funding. @NVCensus2020 census.nv.gov