Here is the correct calendar for the upcoming school year. Please share this one only. Students return on August 22nd. You can also download the app in the app store to find all events there. Thank you!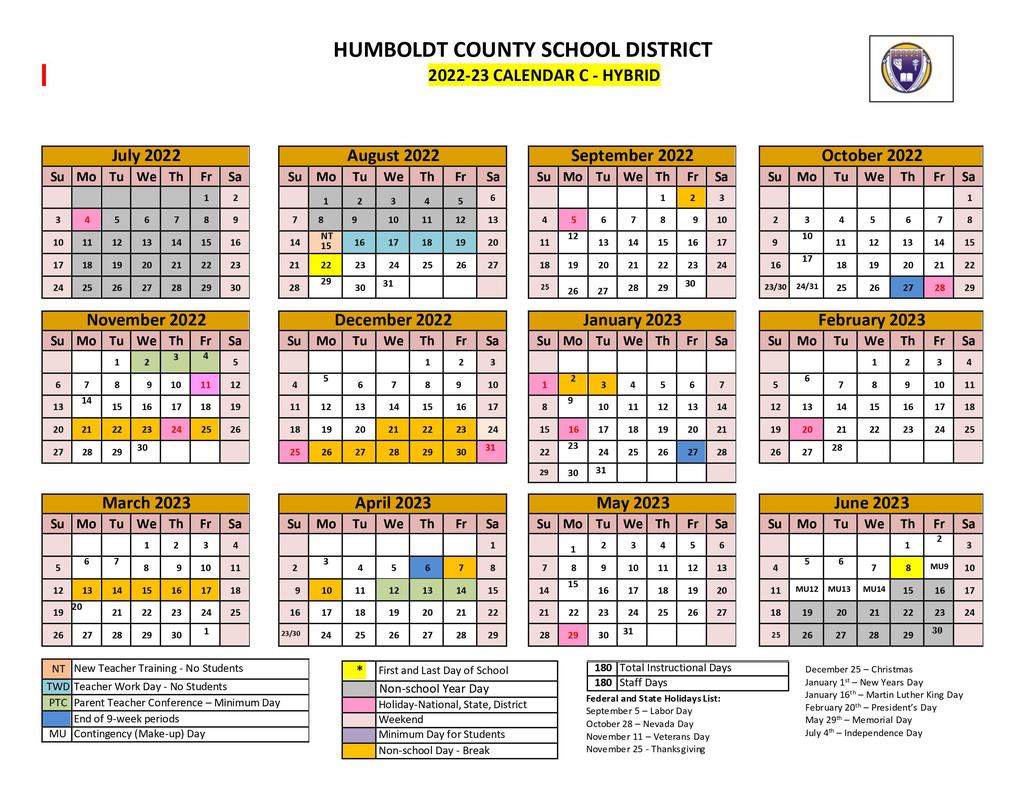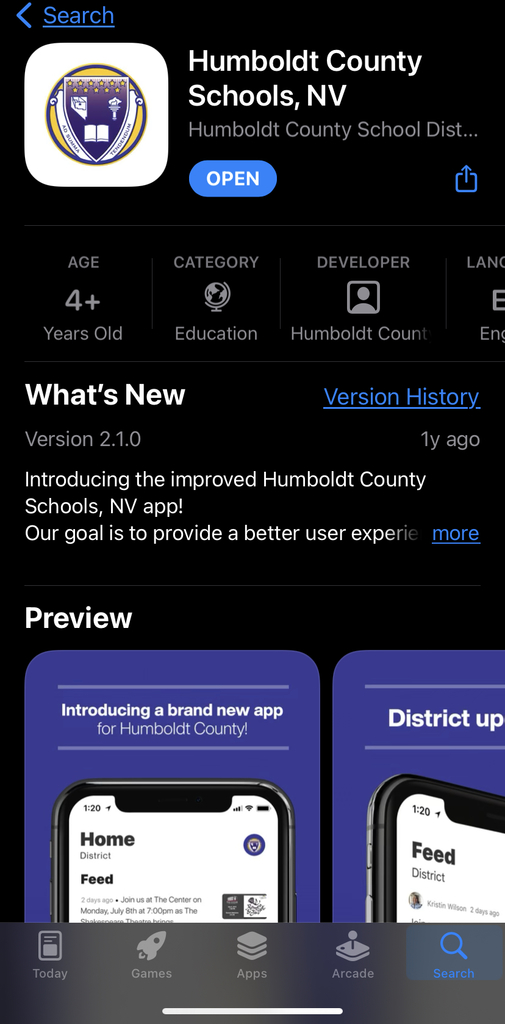 In preparation for the upcoming school year, please notice the early release day has been changed. Students will now be released early on Wednesday instead of Thursday so staff may use this time for professional development and planning purposes. If you have questions, you may contact your child's school office. Thank you and we look forward to a great year ahead.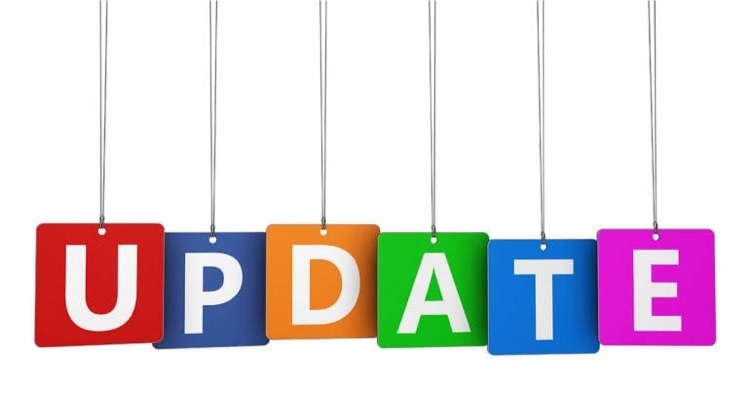 Is your child starting Kindergarten? Check out these parent resources to support the transition.
https://bit.ly/2VyGroQ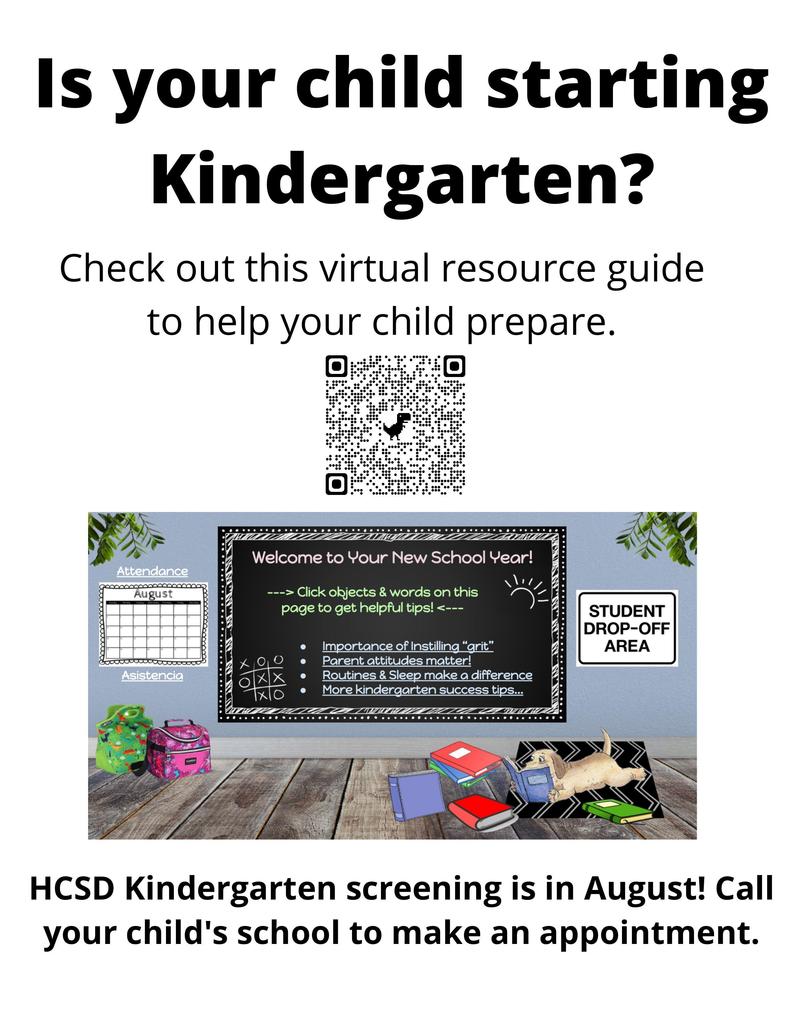 Humboldt County Library's April Calendar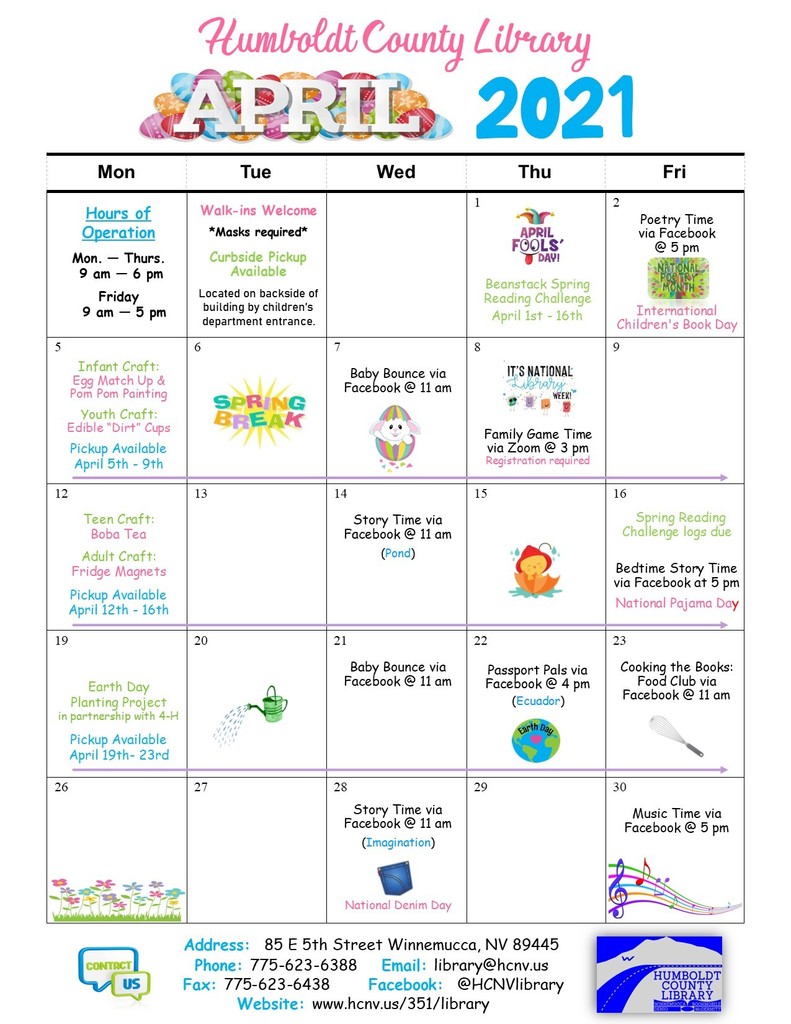 The HCSD Adult Education Website is Now Available - Have you been thinking about getting your Adult Diploma? If you or someone you know would be interested in this opportunity, we would encourage you to visit the website. Interested individuals can go to the District's website (
www.hcsdnv.com
), click on Departments, then Adult Ed. Individuals will then have the option to enroll on the Adult Ed site! Please feel free to share!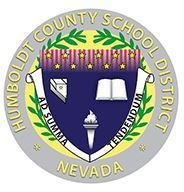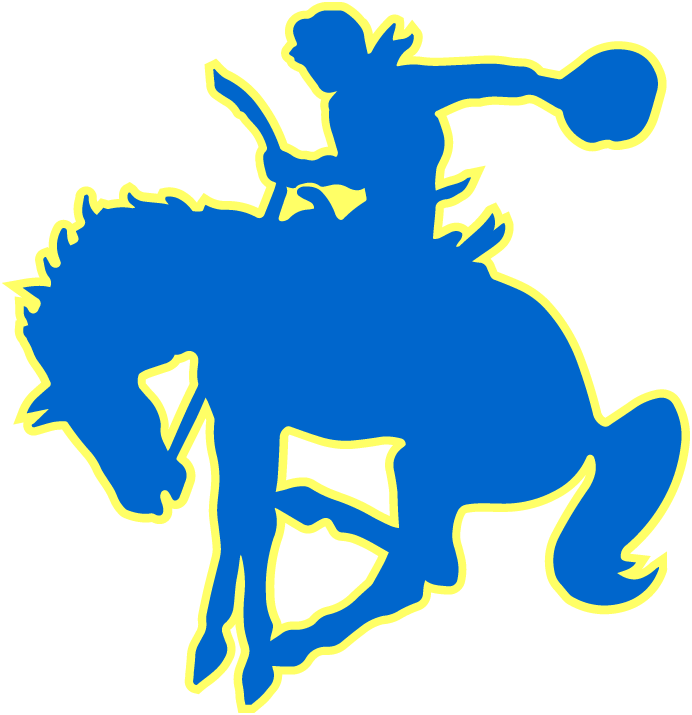 Reminder there is no school for in town students next Thursday and Friday. This does NOT apply to Distance Ed students.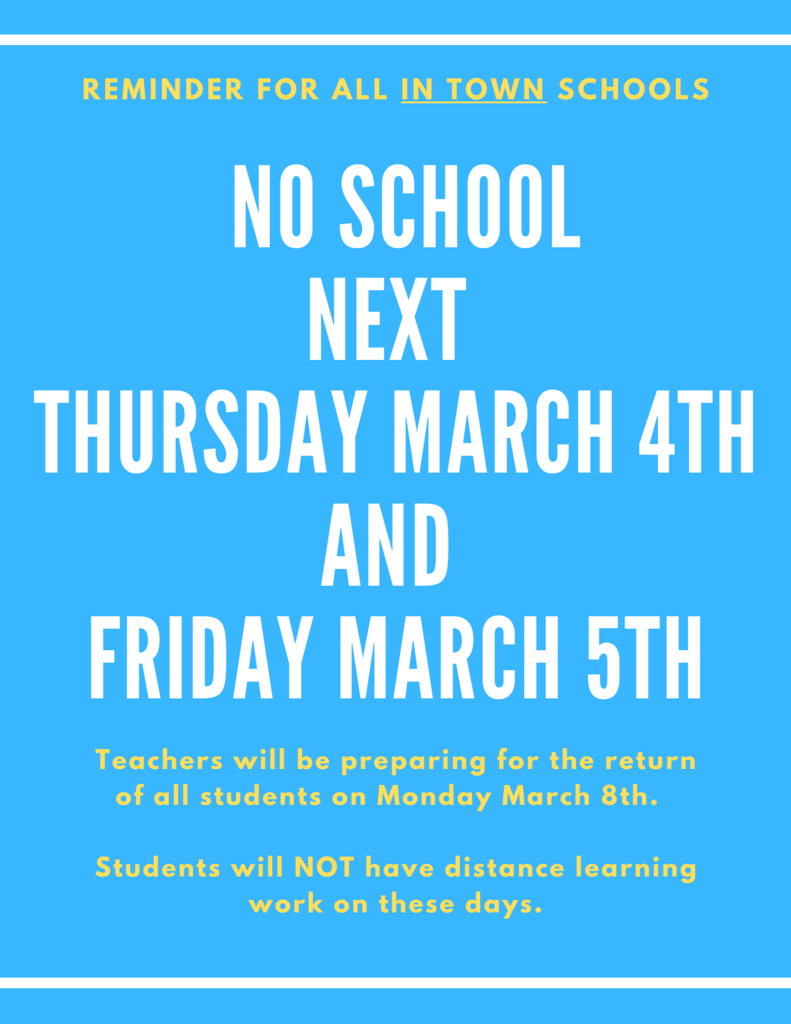 Humboldt County Library's March Calendar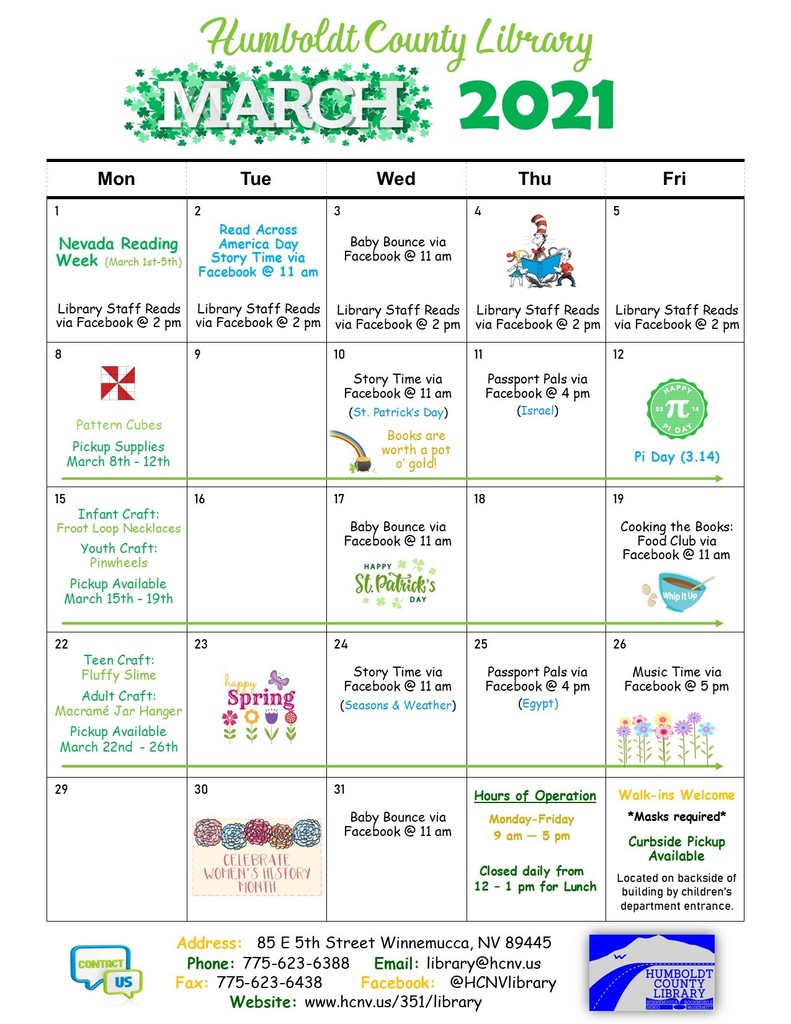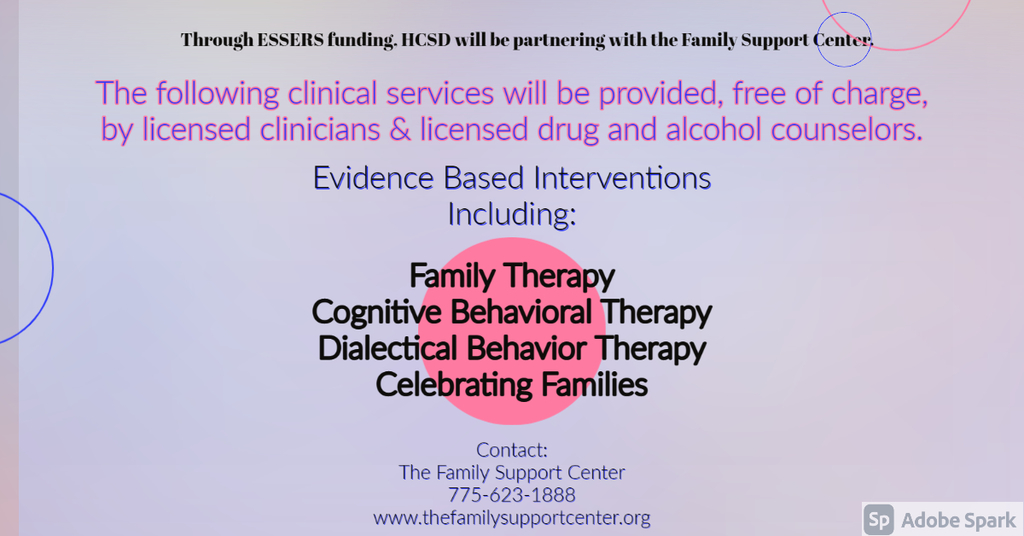 FREE Preschool Program for Qualifying Families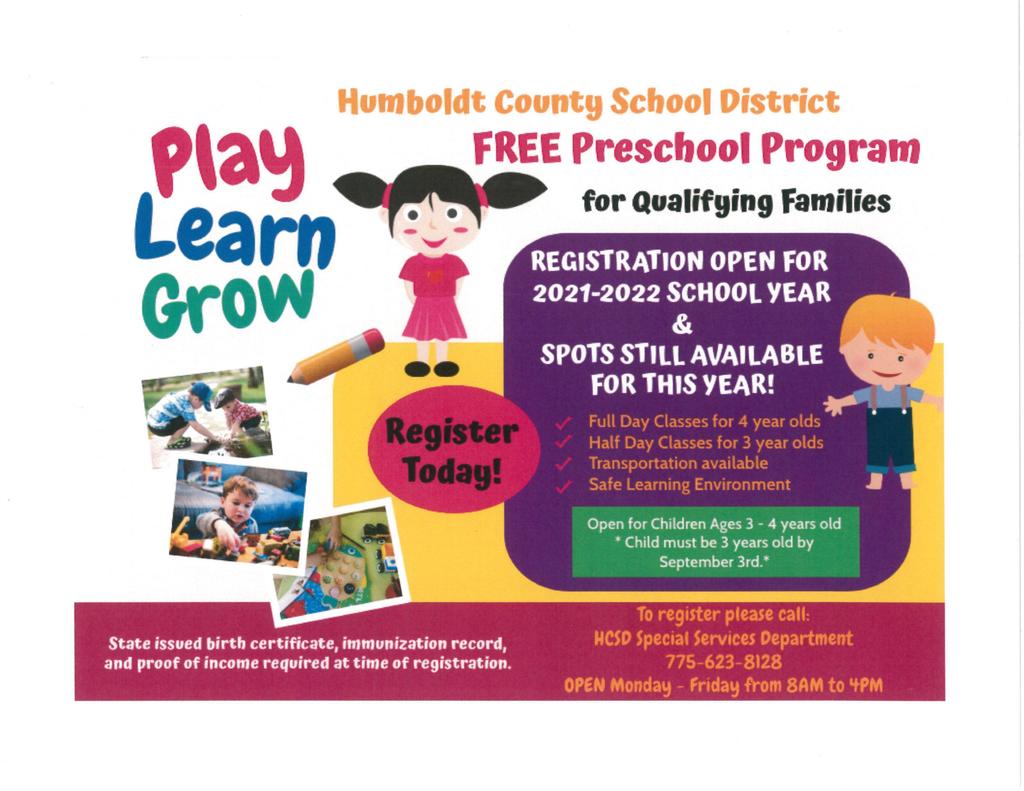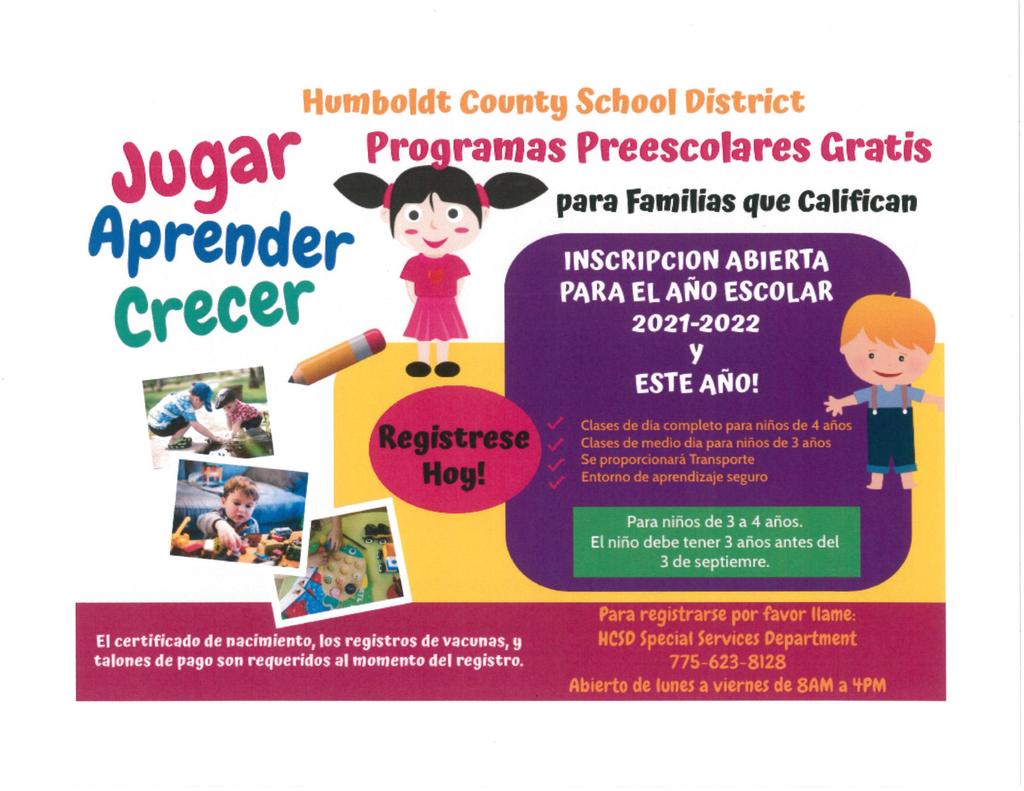 MTM is providing rides to eligible people to get the COVID vaccine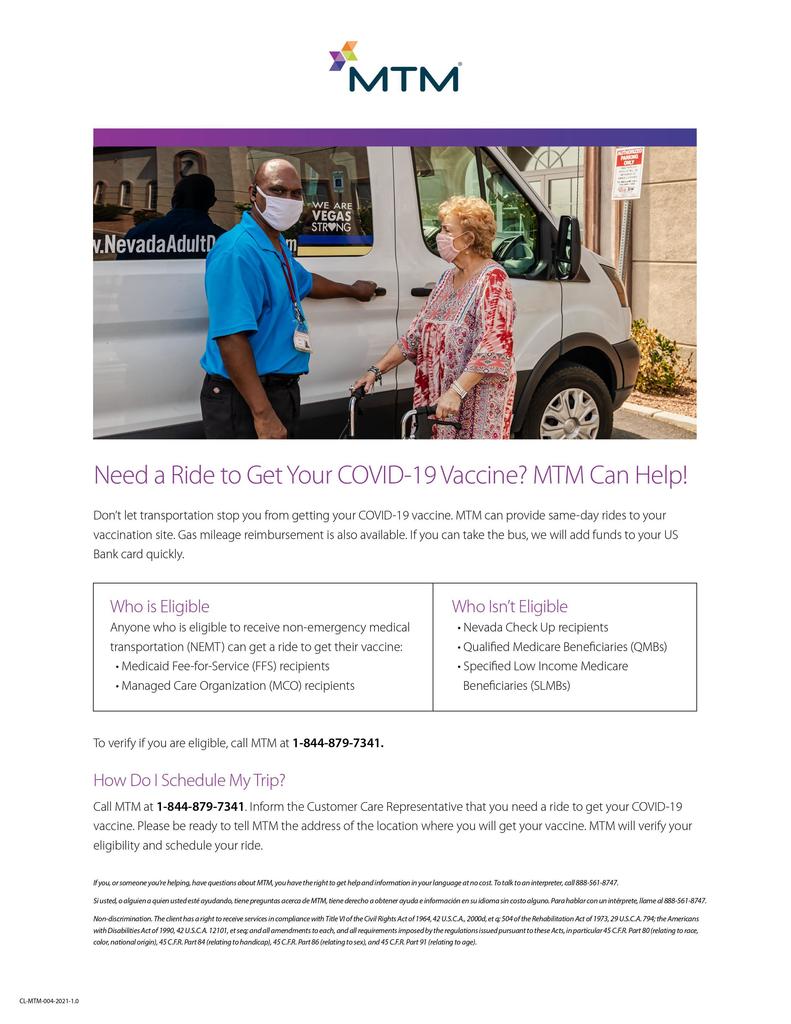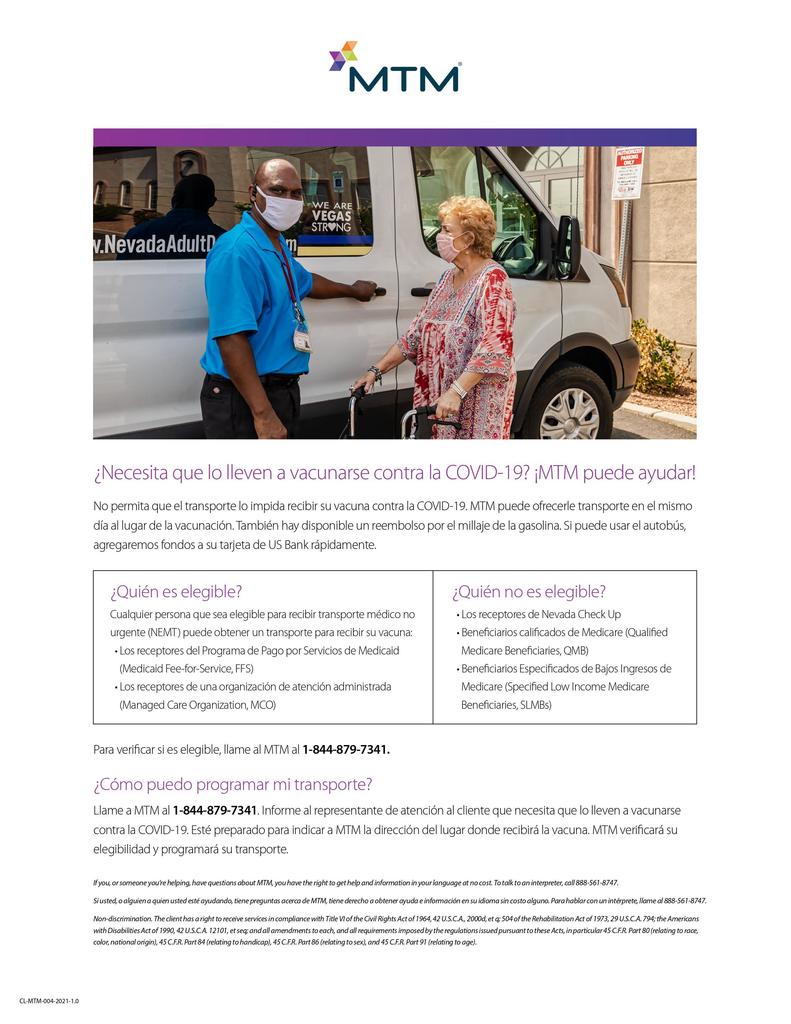 Humboldt County Library's February Calendar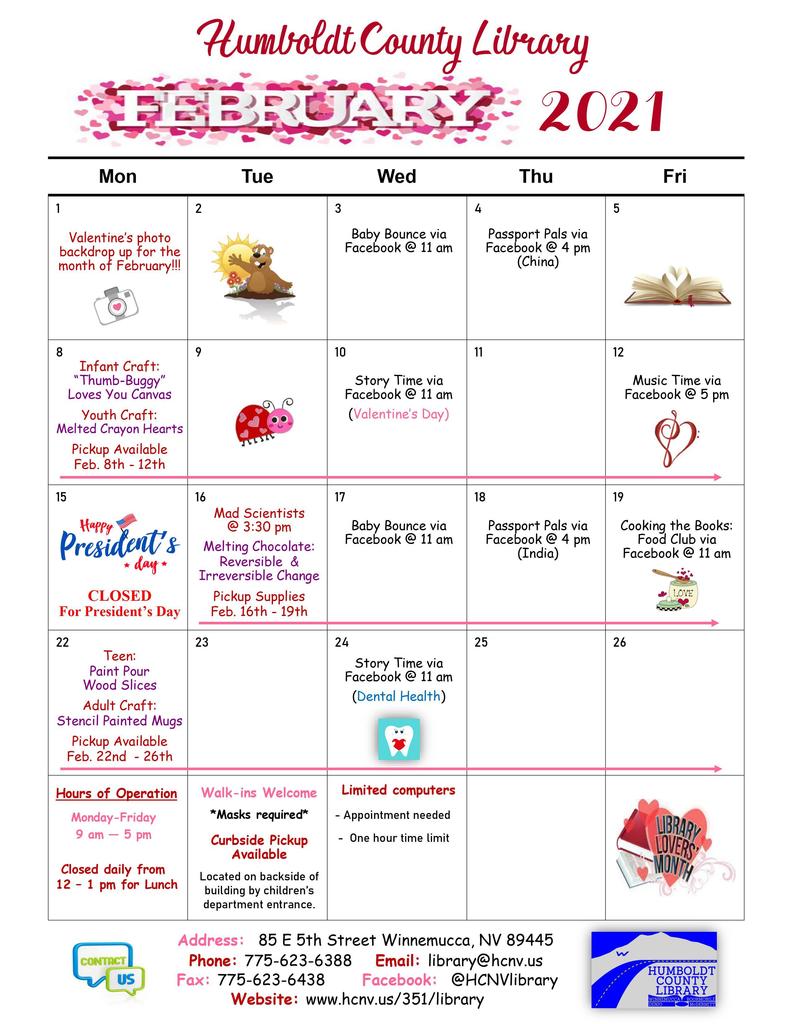 Help Call Lines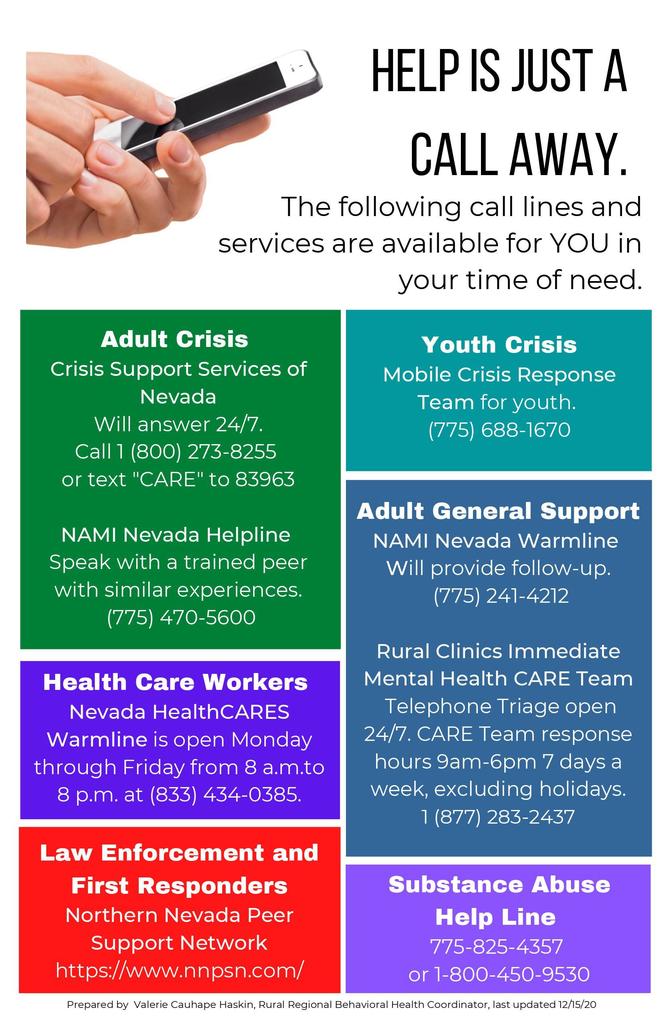 Humboldt County Library's January Calendar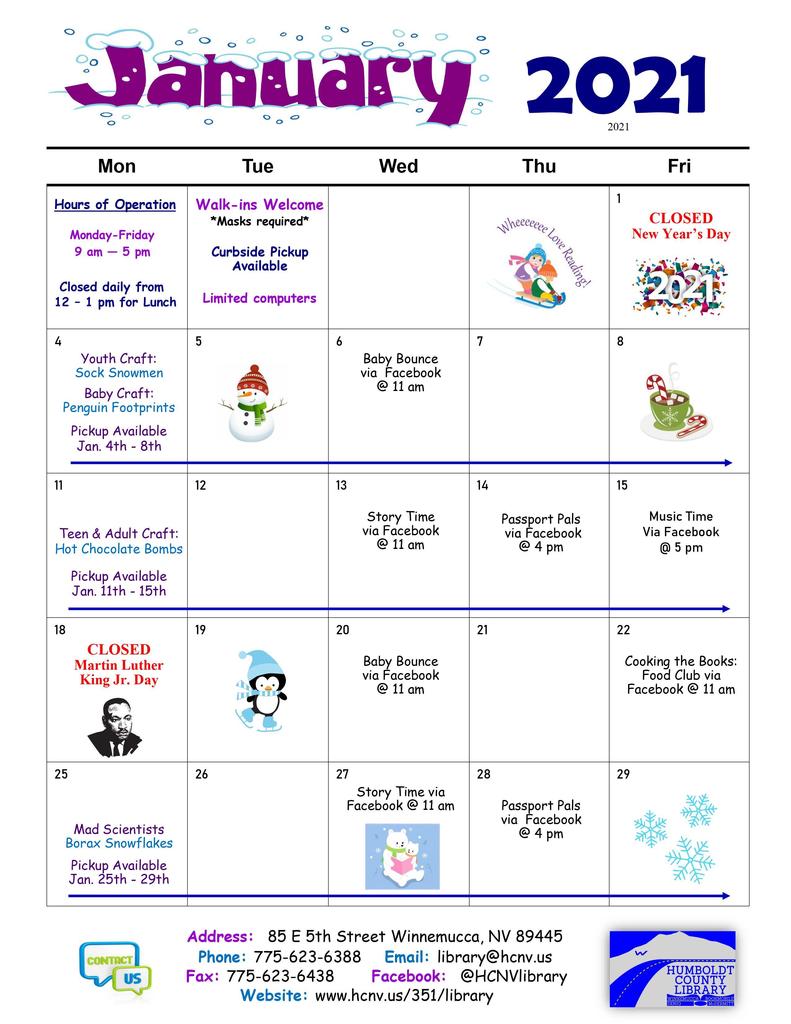 Humboldt County Library's December Calendar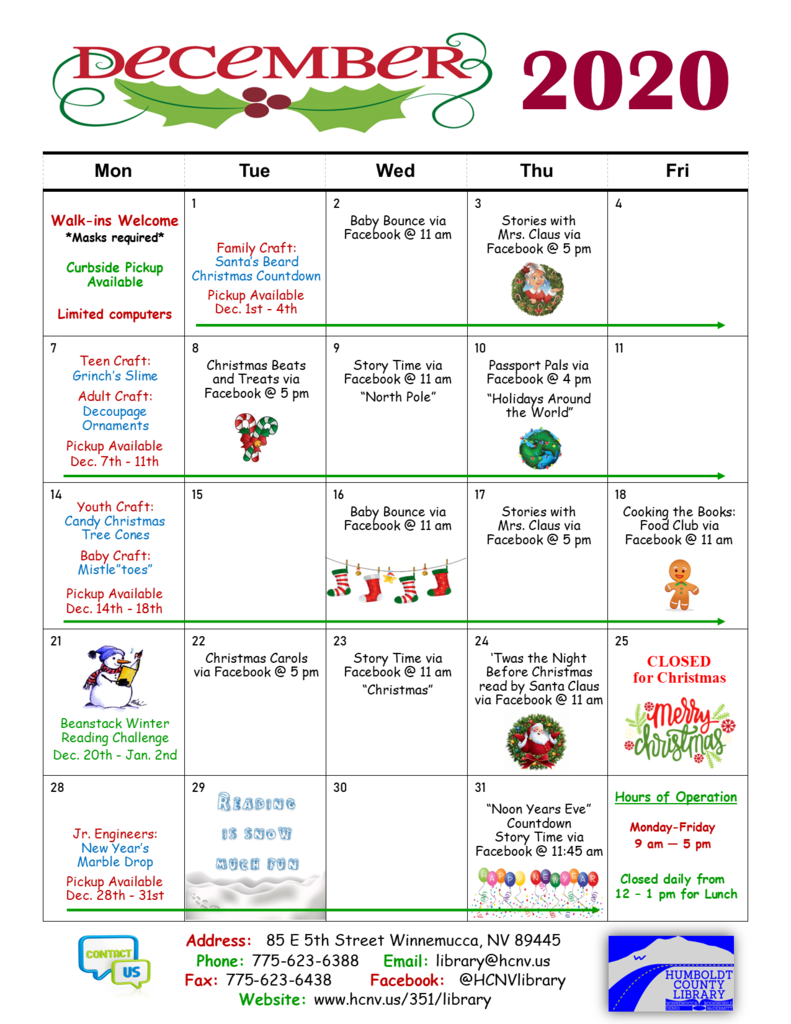 Humboldt County Library's November calendar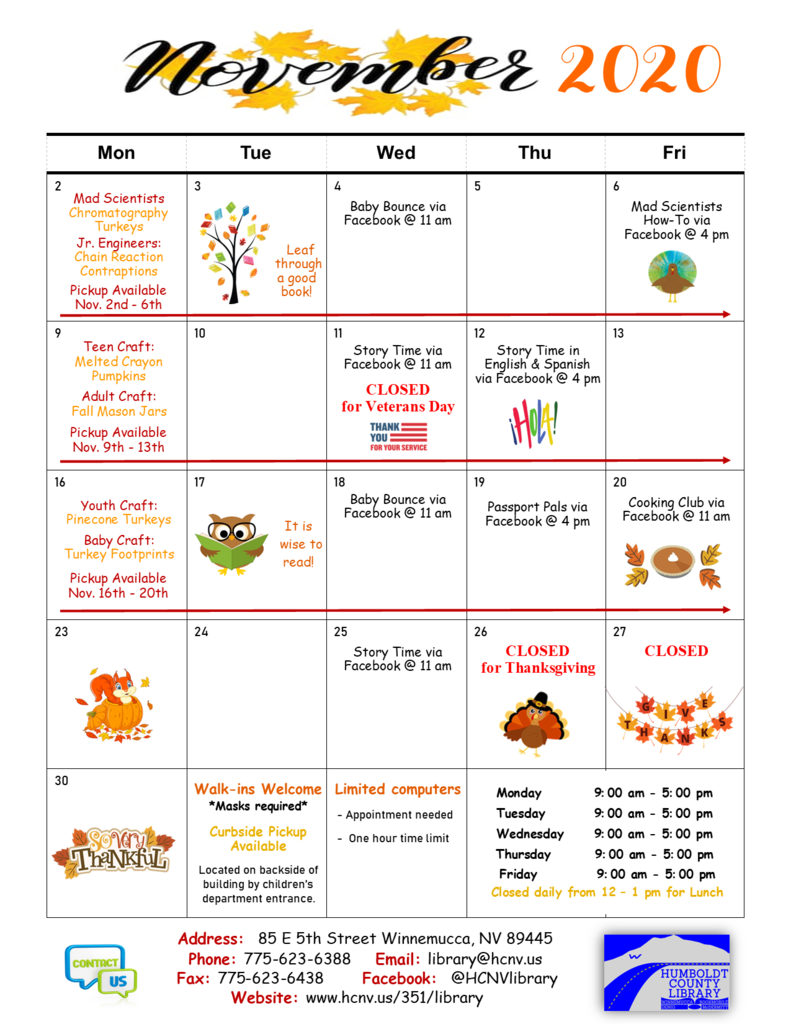 Dr. Jensen Shares Update on Latest COVID-19 Case - Today, we were informed of a positive COVID case of a student at Lowry High School. As the community continues to see an increase in the number of COVID cases, our schools reflect what is occurring in our community. As we continue our cleaning protocols, social distancing, mask wearing and hand sanitizing, schools remain one of the safest places for our students and staff to be. These actions place us in a strong position as we prepare for the annual cold and flu season. Stay safe and thanks for all each of you do!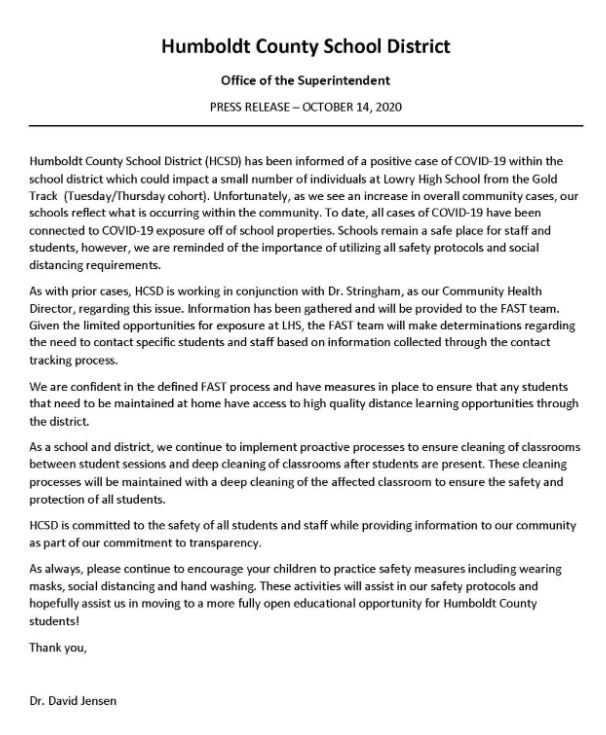 Please read the press release from our Superintendent Dr. Jensen regarding news of positive cases today. HCSD continue to have strong cleaning protocols in place and the safety of our students and staff remain our top priority. Please remember to practice social distancing, wear masks, and stay home if you or a family member are ill.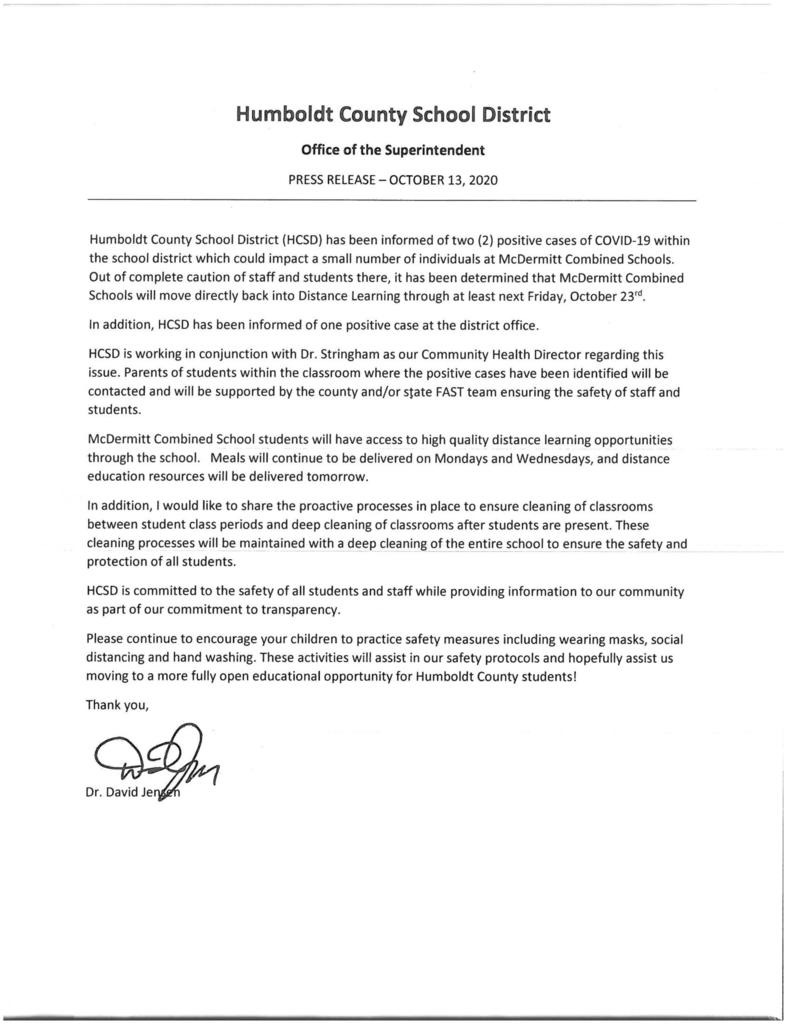 ACT Fee Waiver Eligibility Requirements 20-21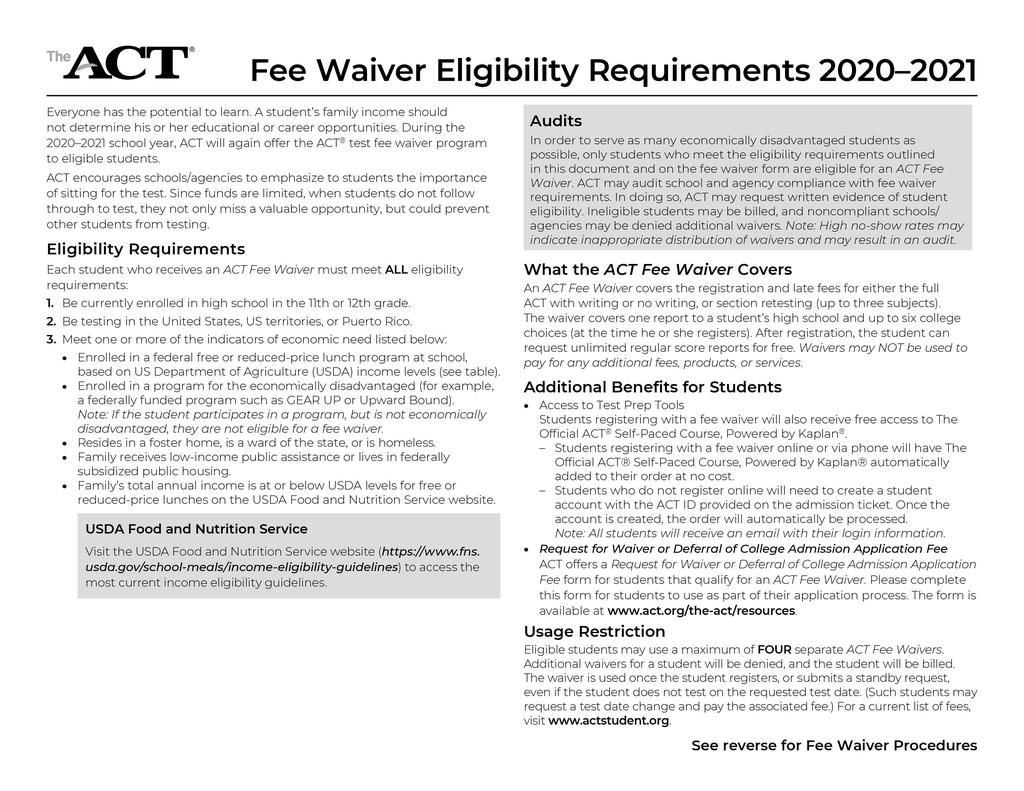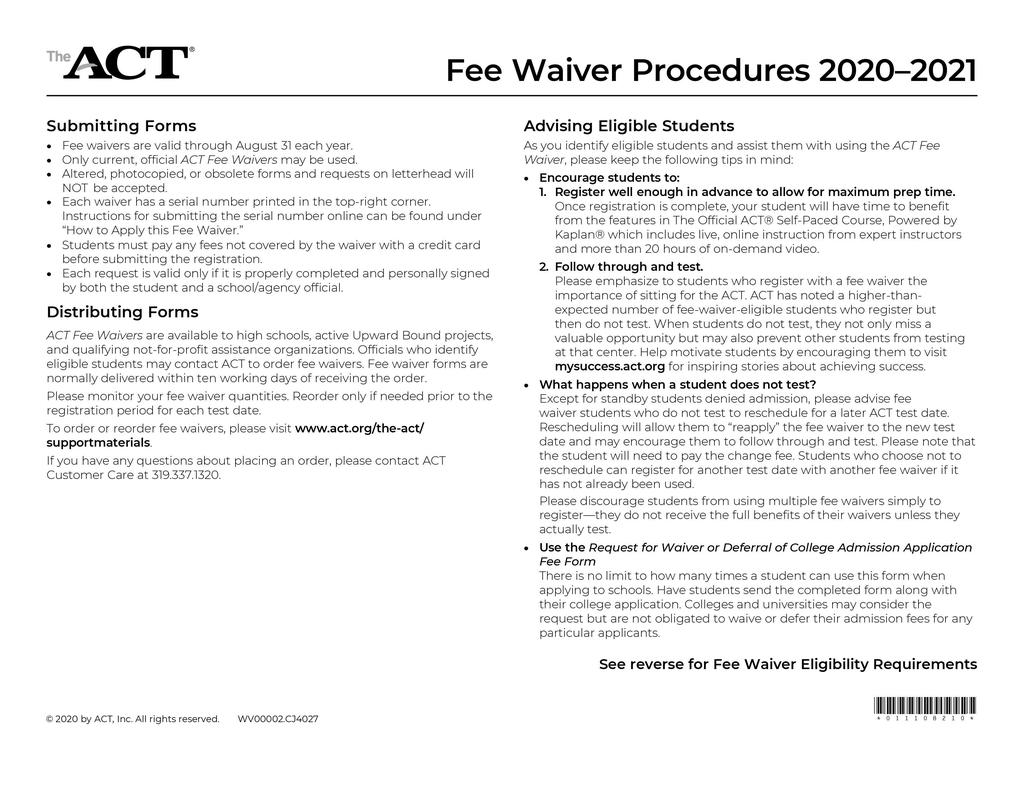 Humboldt County Library's October Calendar