Humboldt County Library's February Calendar

Humboldt County Library's January Calendar

Everyone is invited to the Humboldt County School District Food Pantry tomorrow, Thursday December 16th, from 1-4. This will be the last Thursday that we are open before Christmas so make sure to come stock up for the long 2-week break. The Food Pantry will reopen on Thursday, December 30th from 1-4.

Humboldt County Library's December Calendar

Lowry High and Winnemucca Junior High School Designated as Outbreak Status by the Department of Health and Human Services - Yesterday evening, Dr. Jensen was contacted by the Nevada Department of Health and Human Services stating that due to the number of positive COVID cases among students and staff at both Lowry and the Junior High, both are now classified as Outbreak status which requires temporary masking requirements under Governor Directive 048. This temporary requirement for masks ONLY applies to LHS and WJHS at this time. This designation applies for 28 days, and it is our hope that we can then transition back to Optional status. We recognize that our schools are a reflection of our community and unfortunately, we have seen a spike in cases of COVID in our schools. This has led to ill students and staff missing school, as well as requiring a number of quarantines of exposed students/staff. The quarantine requirement reduces from 6 ft to 3ft when all are wearing masks, and we hope that while we are under this temporary status, we will see fewer quarantines. Please know that this is not the choice of either the board or administration, and we hope to bring this to an end quickly. Thank you for your patience as we go through this process. Please share that this is for LHS and WJHS only. Thank you

Now hiring substitutes for all job families! Join us on November 4th 5:00-7:00 p.m. for an informational meeting at the District Office Board Room, 310 E Fourth Street. Call 623-8100 for more information.

Humboldt County Library's November Calendar

Humboldt County Library's October Calendar


Humboldt County Library's September Calendar

Is your child starting Kindergarten? Check out these parent resources to support the transition.
https://bit.ly/2VyGroQ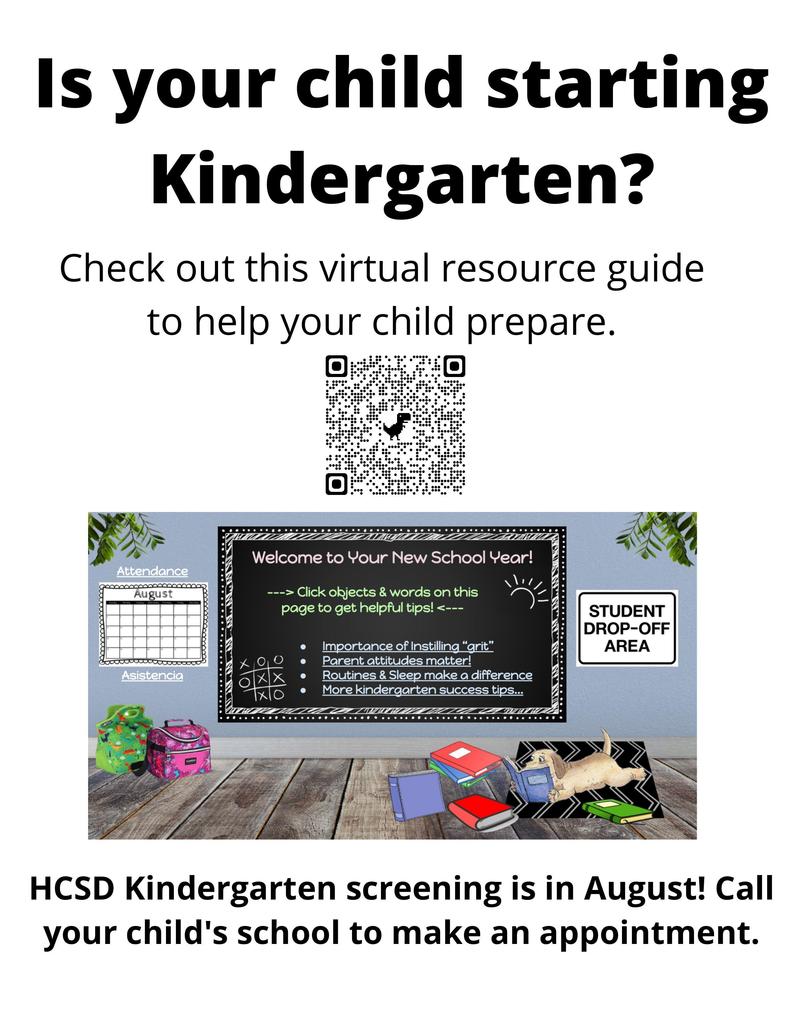 Here is the Humboldt County Library's August calendar! "Summer sure was fun, but we are excited to be back inside the Library! "

Thursday is the last day of school! Release time will follow Thursday schedules. Have a great summer!

Boys & Girls Club Important Dates

Humboldt County Library's June and July calendars & Summer Learning Program.....It's going to be a "paws"-itively great Summer!

Humboldt County Library's May Calendar

Check out the Nevada Resilience Project! For immediate help, please contact Crisis Support Services of Nevada (800) 273-8255 or text CARE to 839863

Humboldt County Library's April Calendar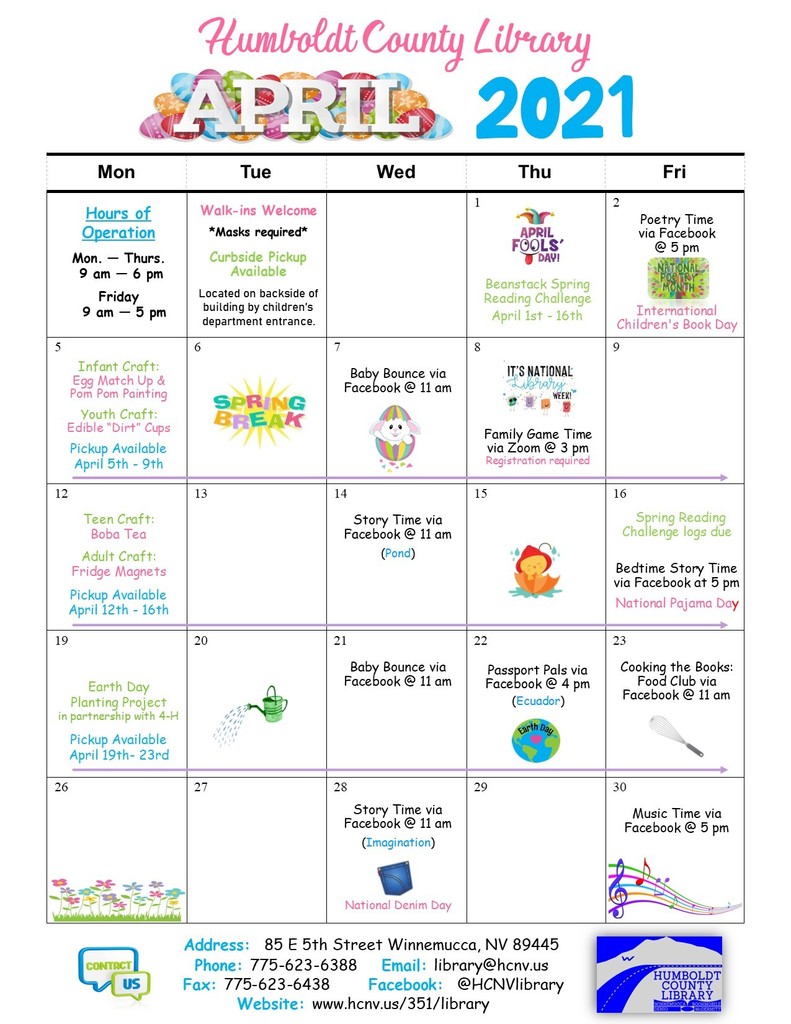 The HCSD Adult Education Website is Now Available - Have you been thinking about getting your Adult Diploma? If you or someone you know would be interested in this opportunity, we would encourage you to visit the website. Interested individuals can go to the District's website (
www.hcsdnv.com
), click on Departments, then Adult Ed. Individuals will then have the option to enroll on the Adult Ed site! Please feel free to share!