Everyone is invited to the Humboldt County School District Food Pantry tomorrow, Thursday December 16th, from 1-4. This will be the last Thursday that we are open before Christmas so make sure to come stock up for the long 2-week break. The Food Pantry will reopen on Thursday, December 30th from 1-4.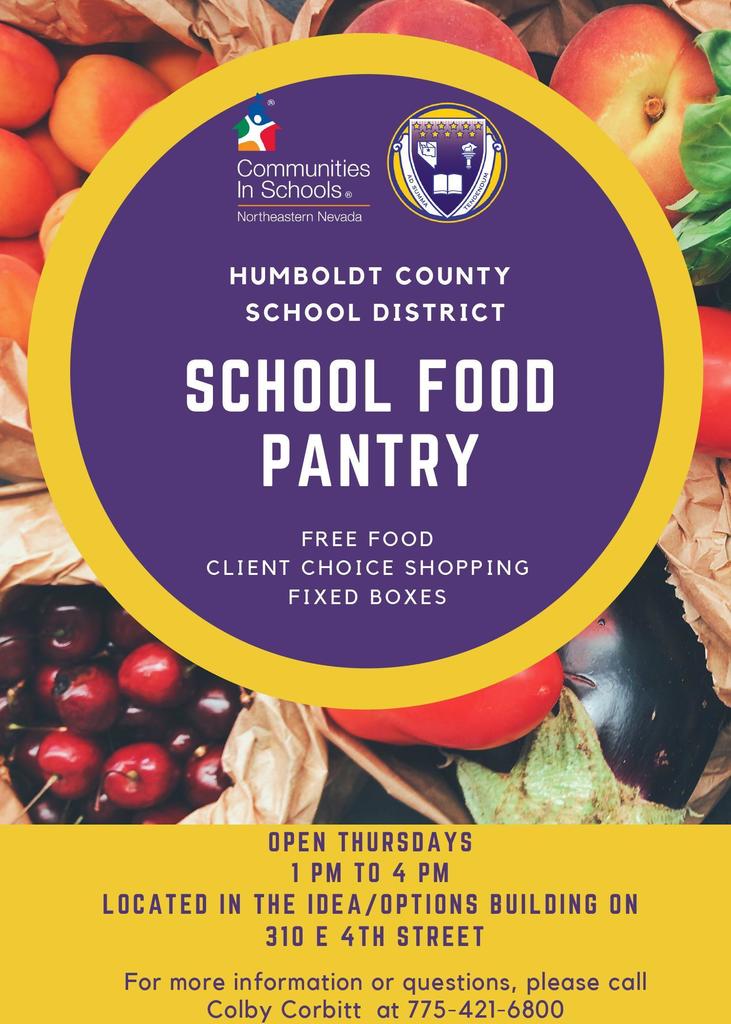 A ton of holiday cheer happening at Grammar School this week! Hoping to send everyone into break with a smile.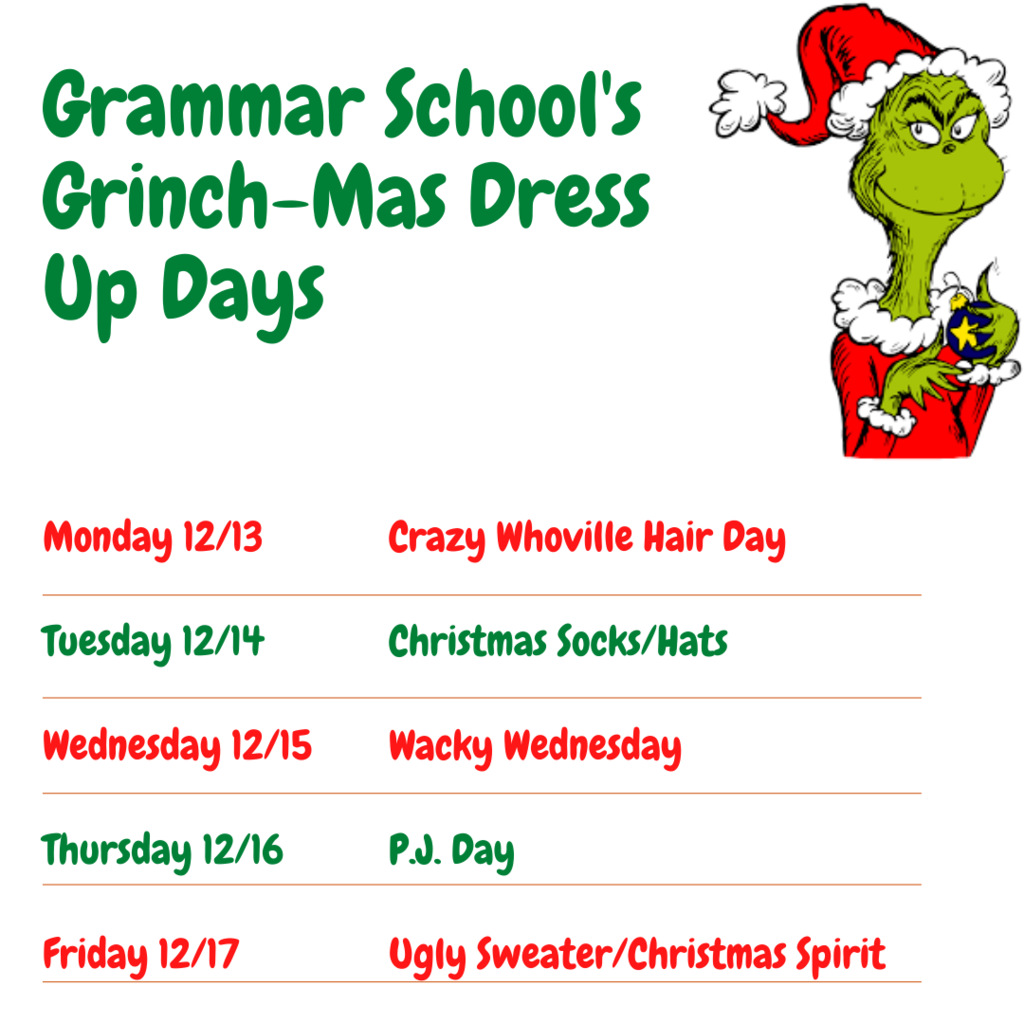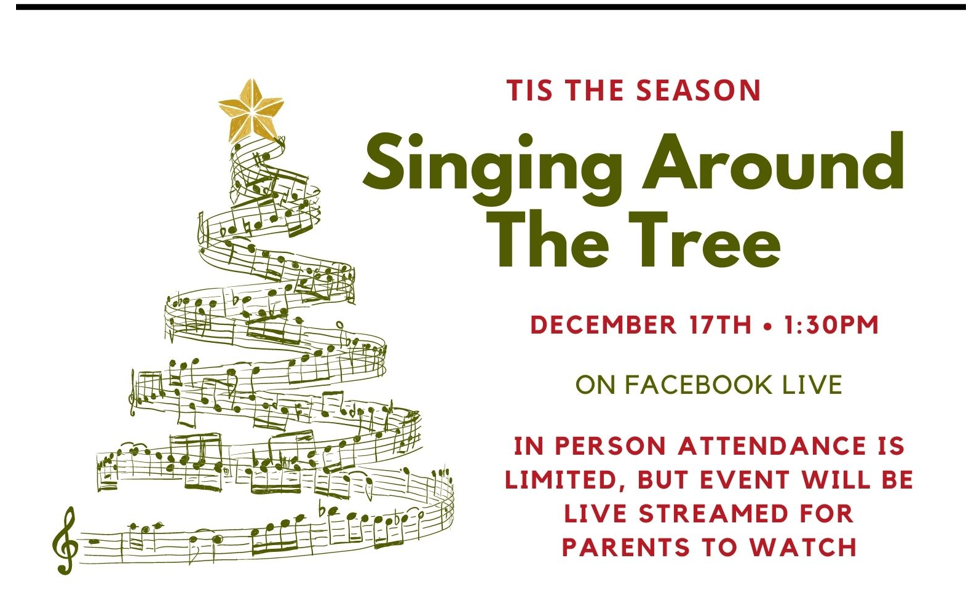 Humboldt County Library's December Calendar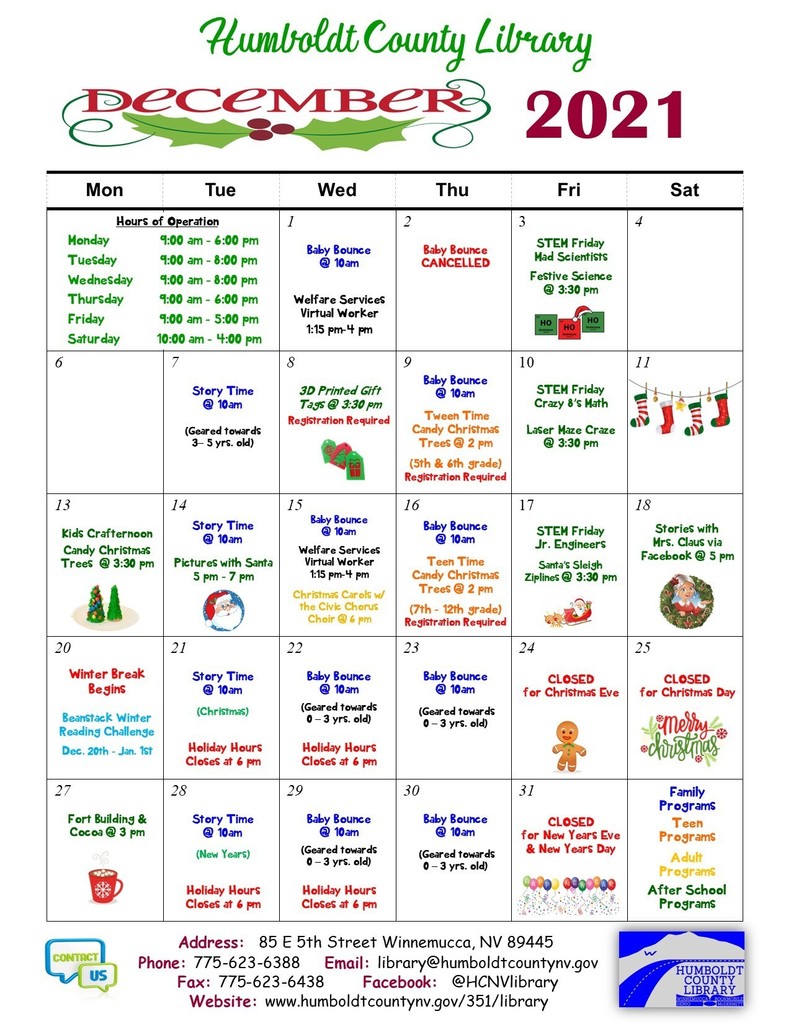 Schedule for the week of Nov. 22nd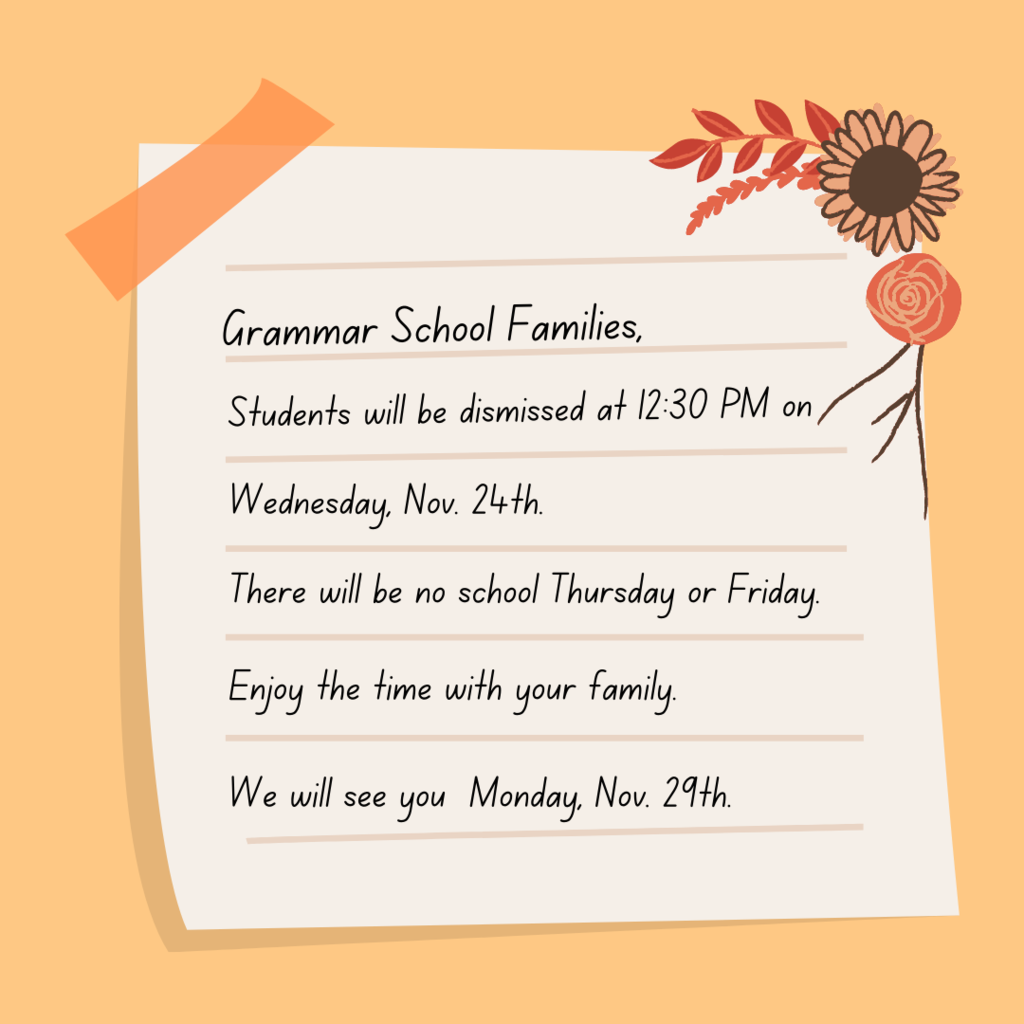 Grammar School will be hosting the Penguin Patch holiday shop December 6th-12th. Each child will have the opportunity to shop independently for gifts for their entire family. Stay tuned for more information!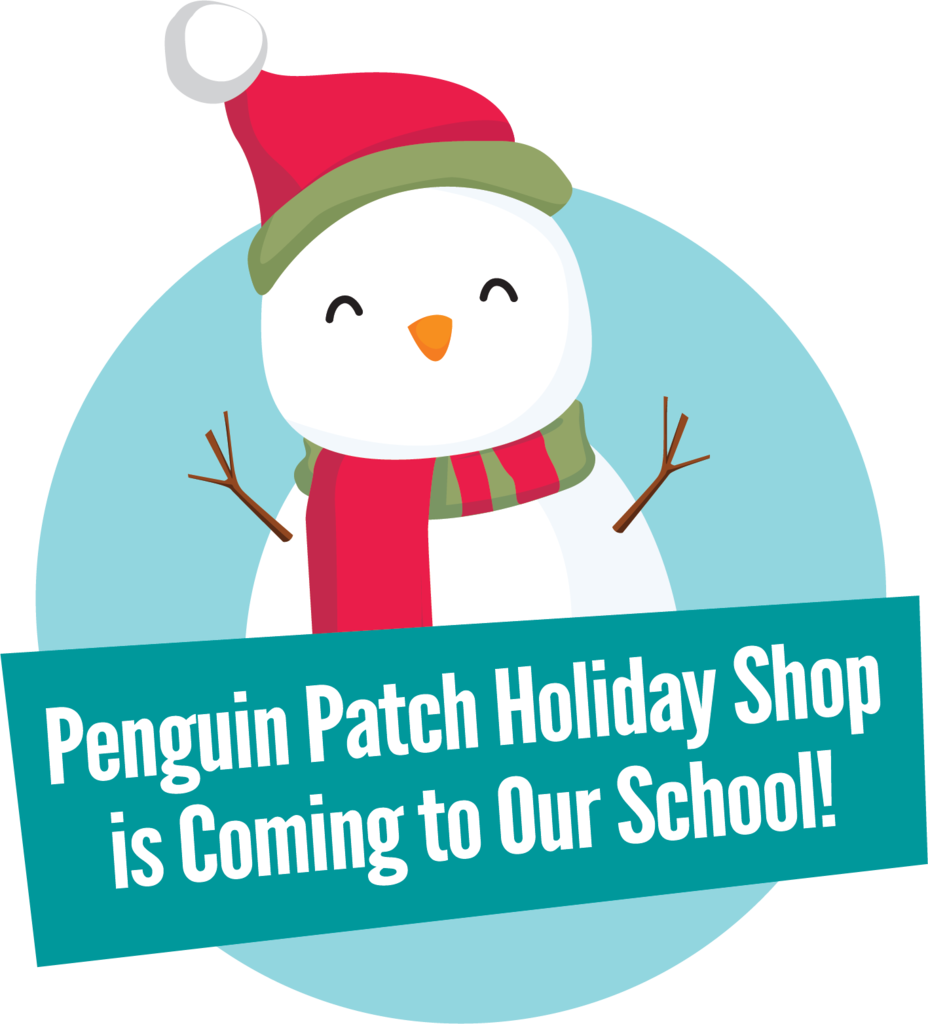 Veteran's Day is November 11th. Please take a moment to thank those who serve or have served. The Grammar School is thankful for all the veteran's in our community. The sacrifices you and your family have made do not go unappreciated.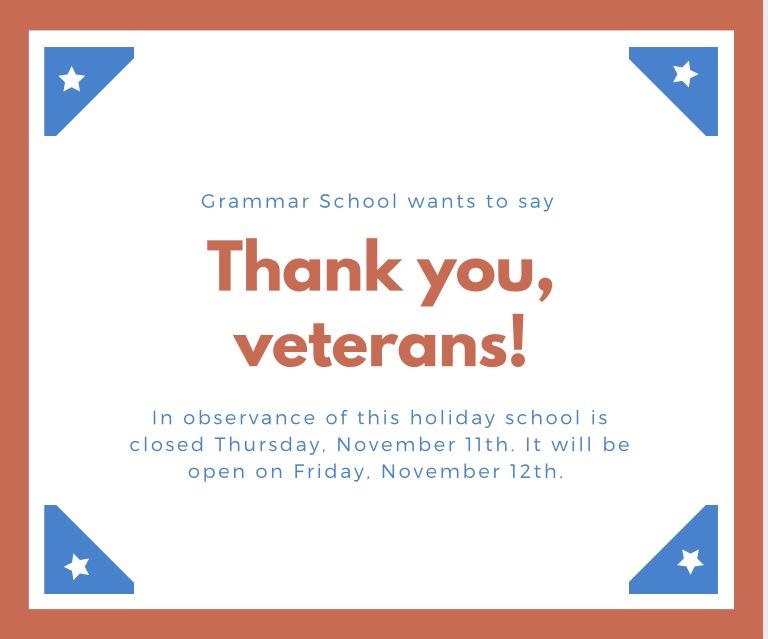 This is a fantastic opportunity for families with kids ages 0-33 months.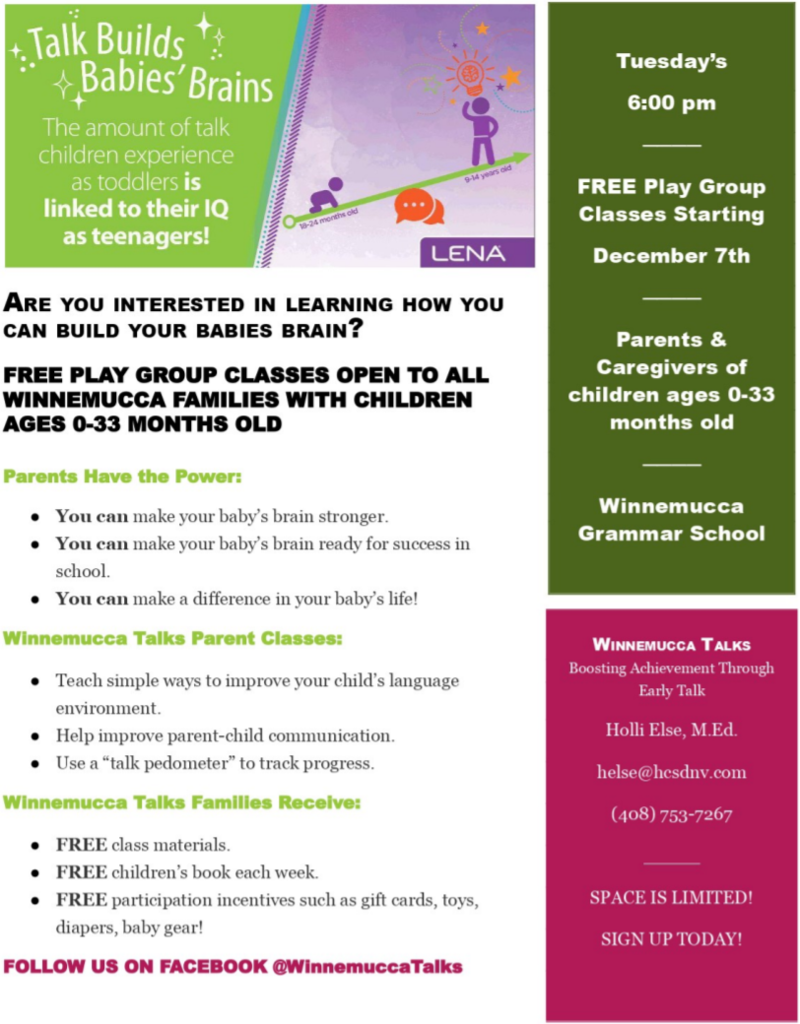 Looking for ways to help others in the community? Grammar is participating in a food drive! Check out the flyer for more details.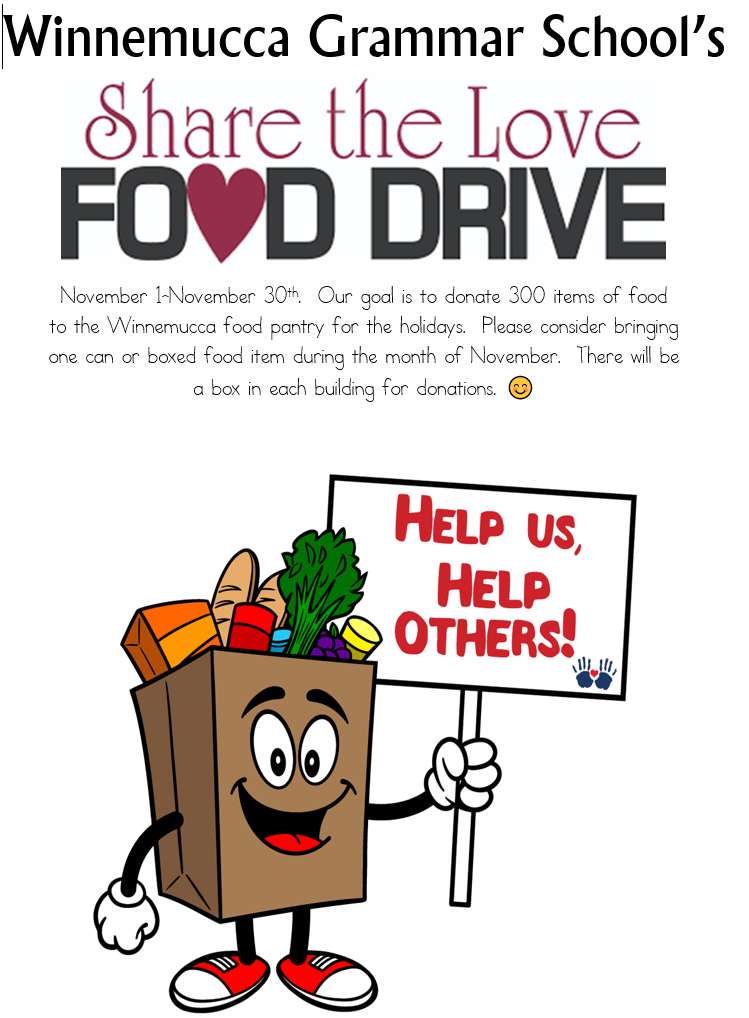 A reminder as the weather begins to turn.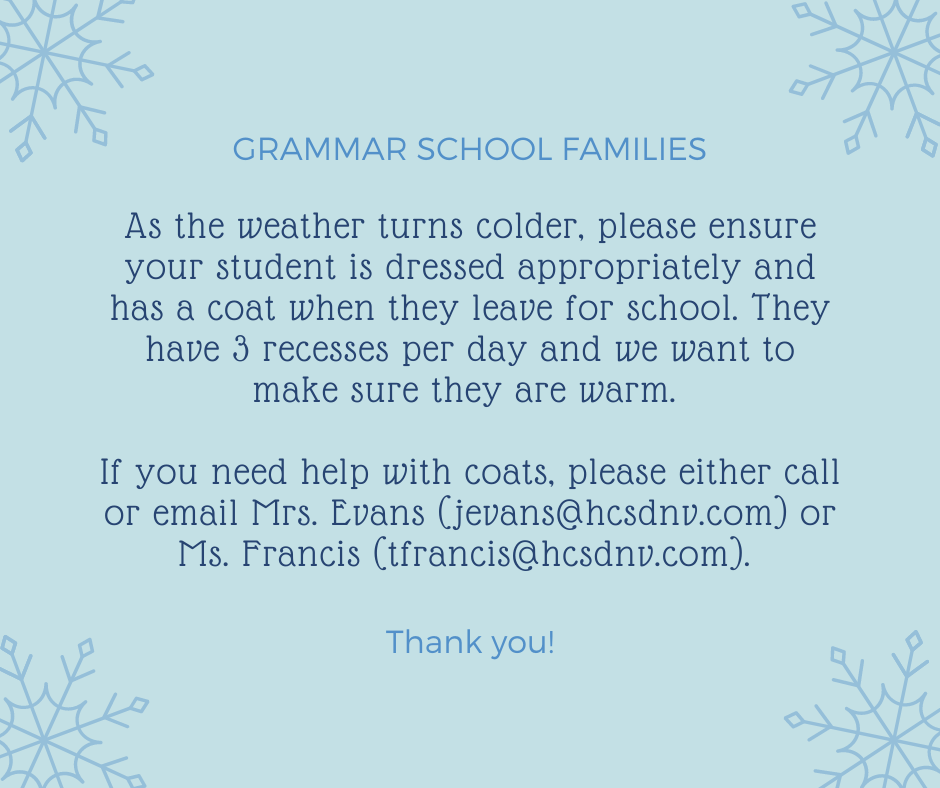 Information on release times for minimum days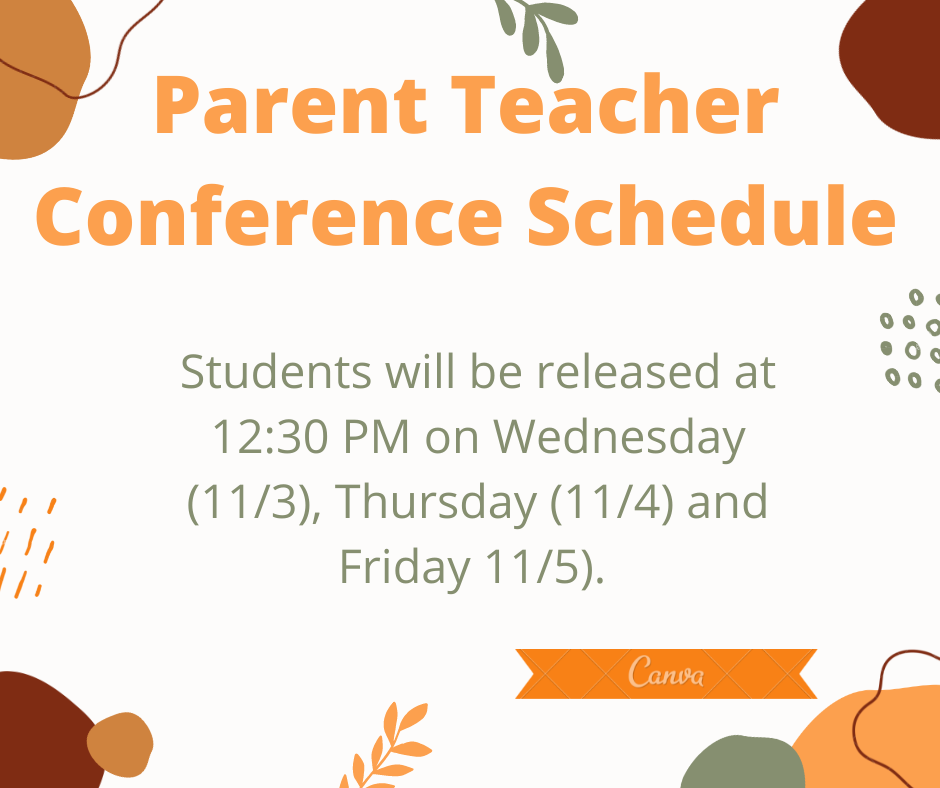 This month we launched the Fantastic Frogs award. These students were nominated by their teachers for both their academic achievement as well as their behavior in and out of the classroom. Keep up the good work!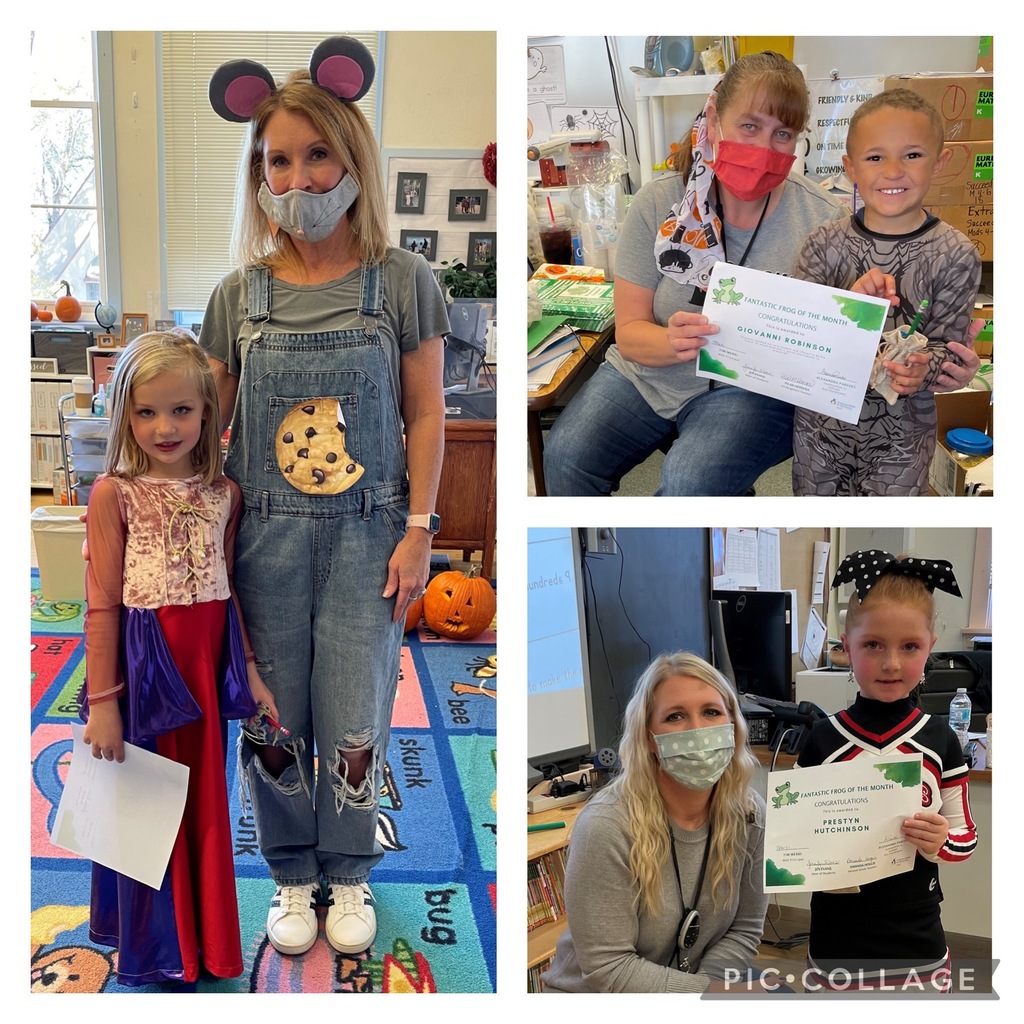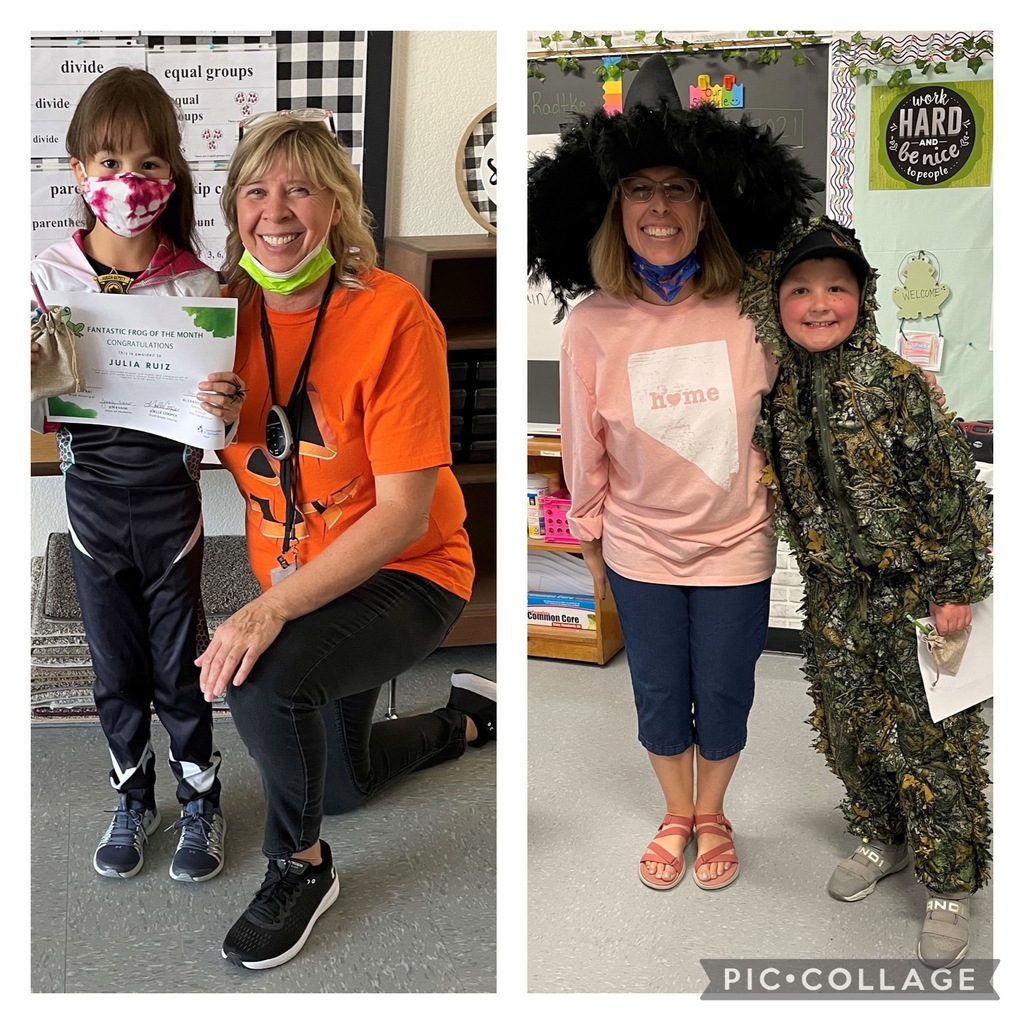 Check out our November Newsletter!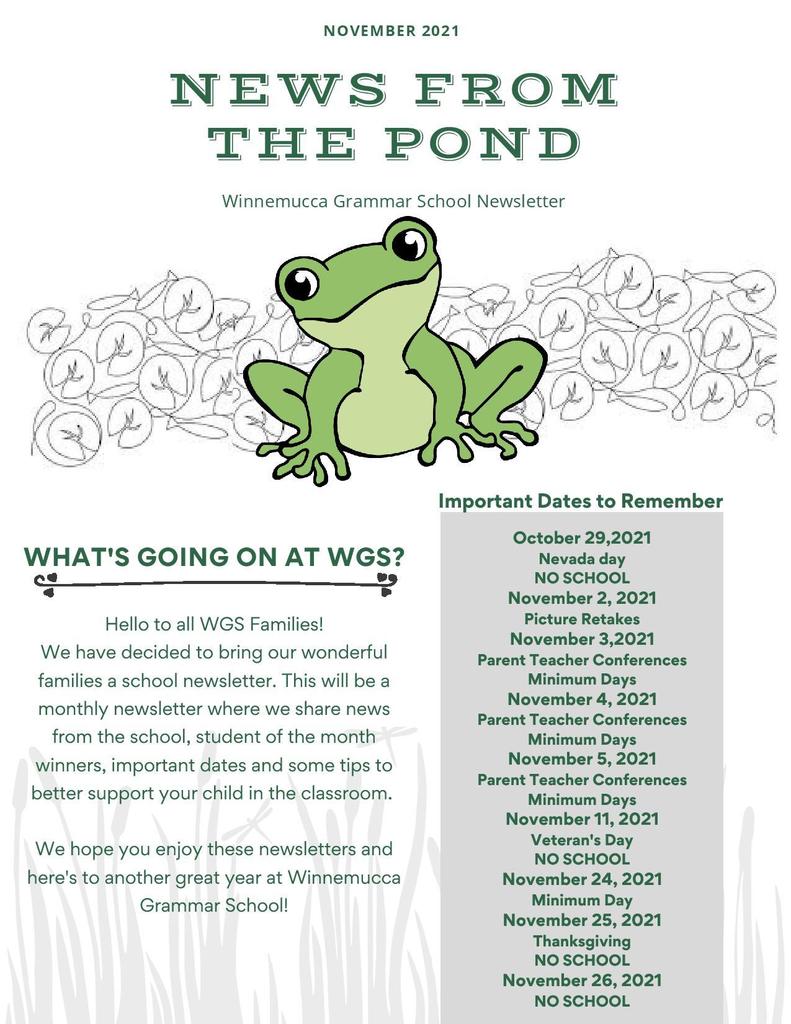 Now hiring substitutes for all job families! Join us on November 4th 5:00-7:00 p.m. for an informational meeting at the District Office Board Room, 310 E Fourth Street. Call 623-8100 for more information.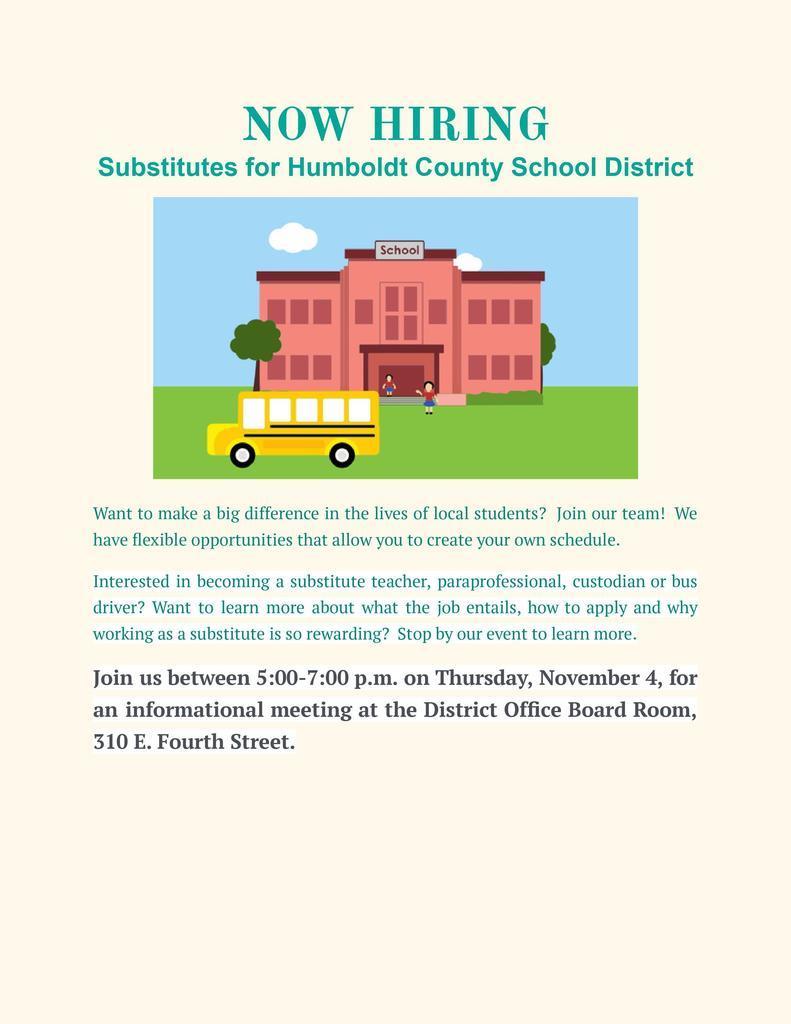 Humboldt County Library's November Calendar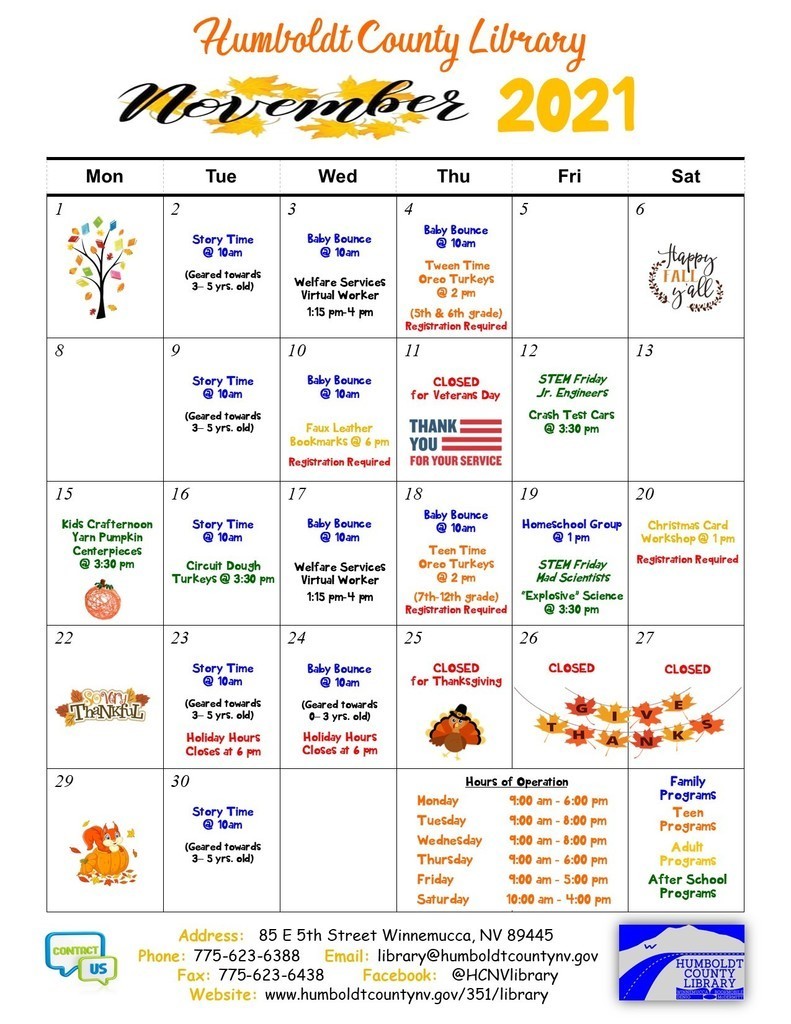 It's that time of year again! Spook Night 2021 is just around the corner. We are collecting donations for the event. Use the Venmo code below to make a monetary donation or contact the school if you have an item that could be raffled off.
https://venmo.com/u/wgspto
We are so excited to be holding this event after a year off. It's a great event for the community!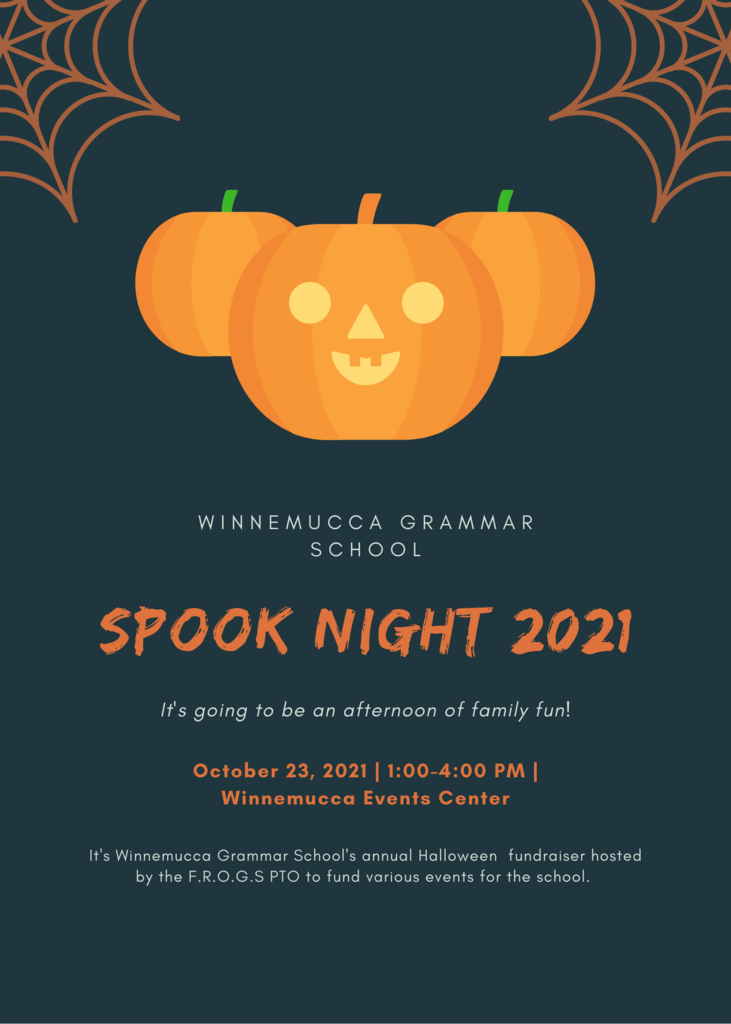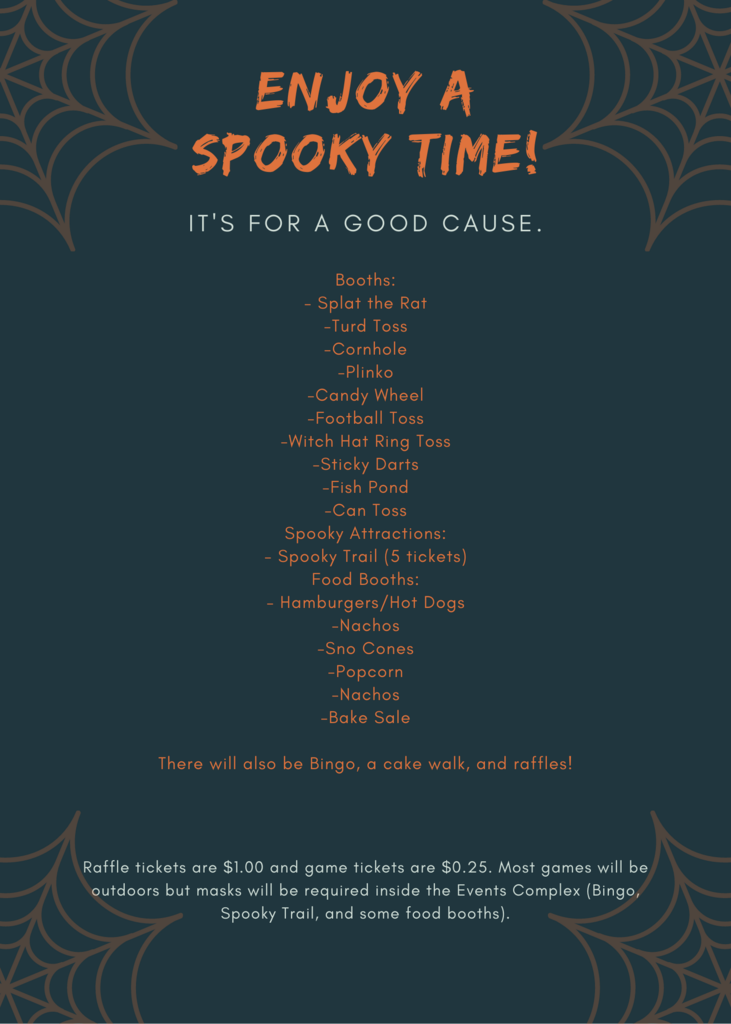 Humboldt County Library's October Calendar
Practice your smiles tonight!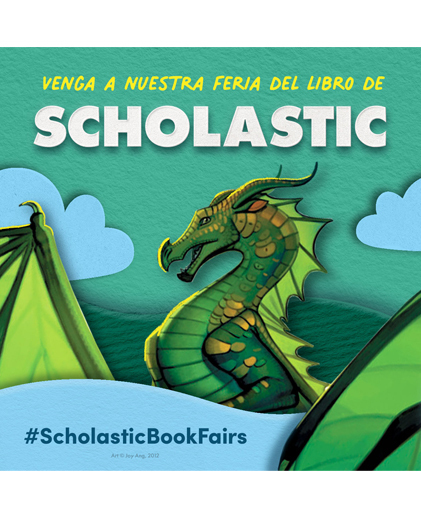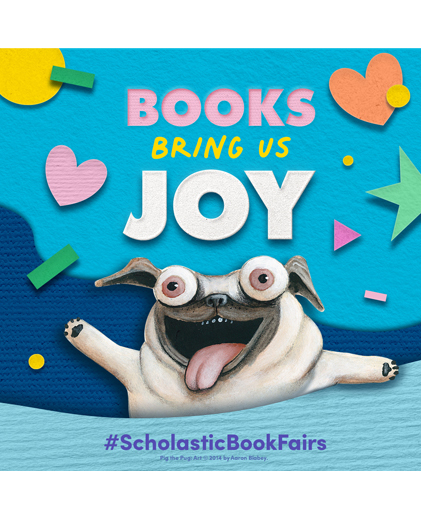 Please read the attached for important information about the district handbook and permission forms.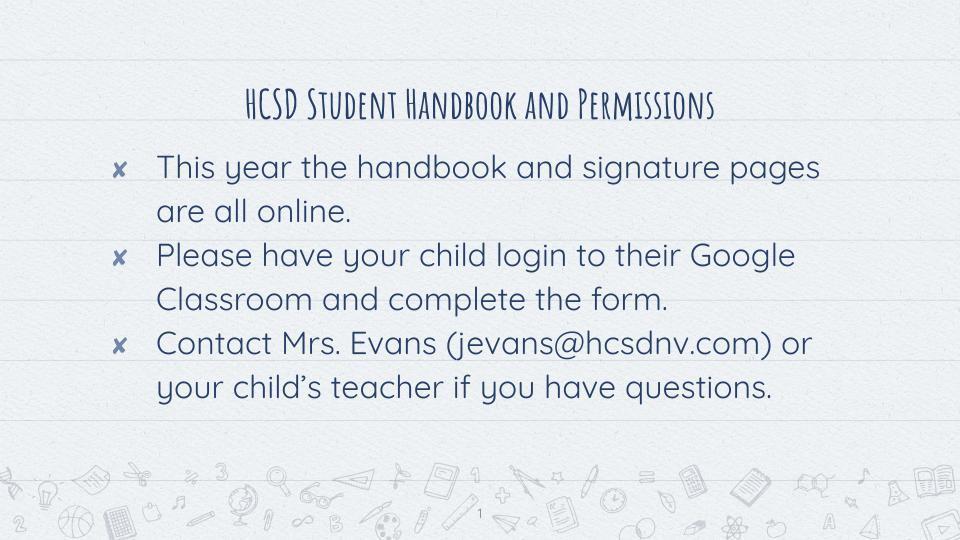 What a great turnout tonight! We loved seeing all of at Open House. Grammar School has the best families and we can't wait for school to start.