Who gets counted in the #NVCensus2020, you ask? All Nevadans! Including newborns, babies, toddlers, school age children, college students; active military members; renters and multi-generational households. Learn more at
https://census.nv.gov/
. Did you know? Filling out the #NVCensus2020 form is fast and easy to complete! It only takes about ten minutes to do. You can complete your form in one of three ways: o Online o By phone o In writing #NevadaMatters #BeCountedNV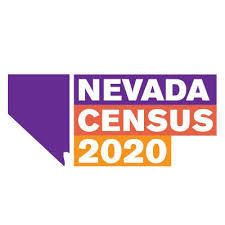 Nevada Census 2020. Nevada matters. Be counted!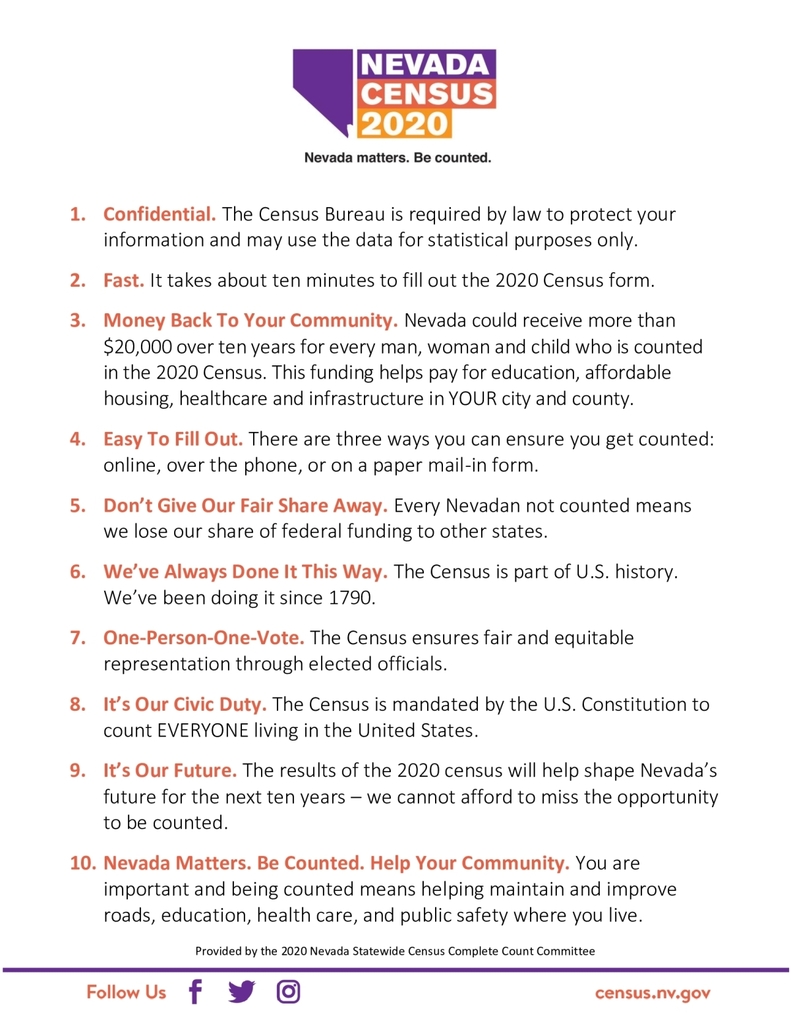 Reminder from the DPBH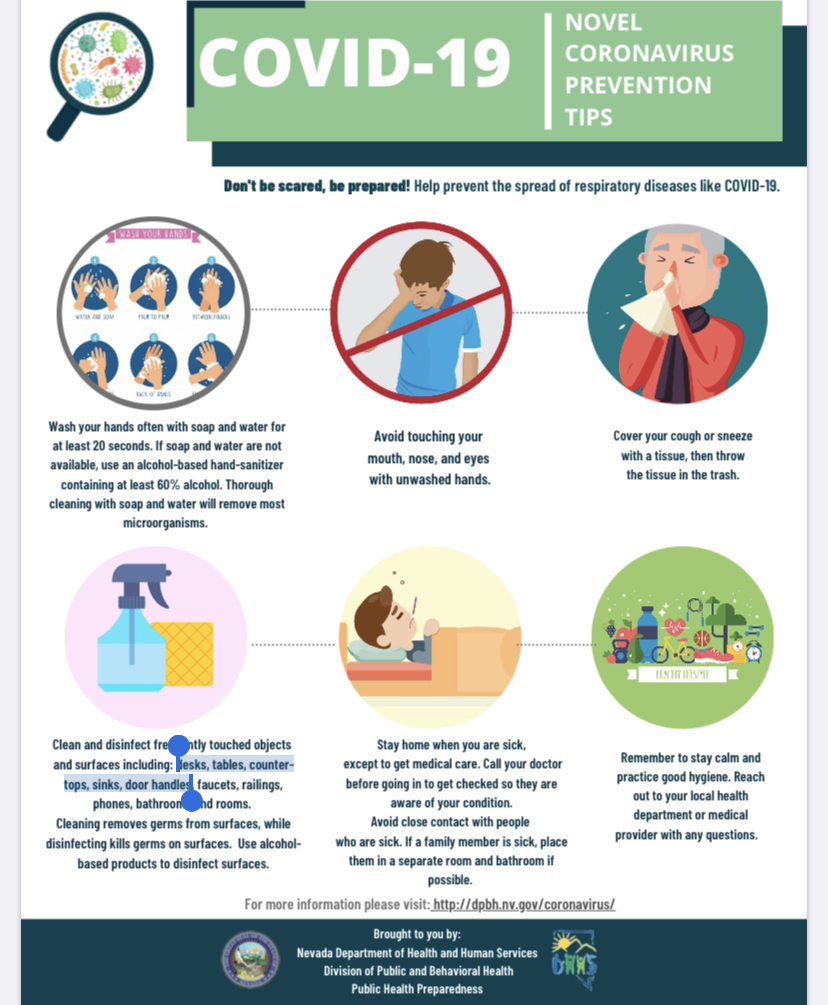 You have the power to shape your future, and the future of all children, by counting EVERYONE in your home in the 2020 Census.

Did you know our website also speaks Spanish? ¿Sabías que nuestro sitio web también habla español?



Check out March's activities at the Humboldt County Library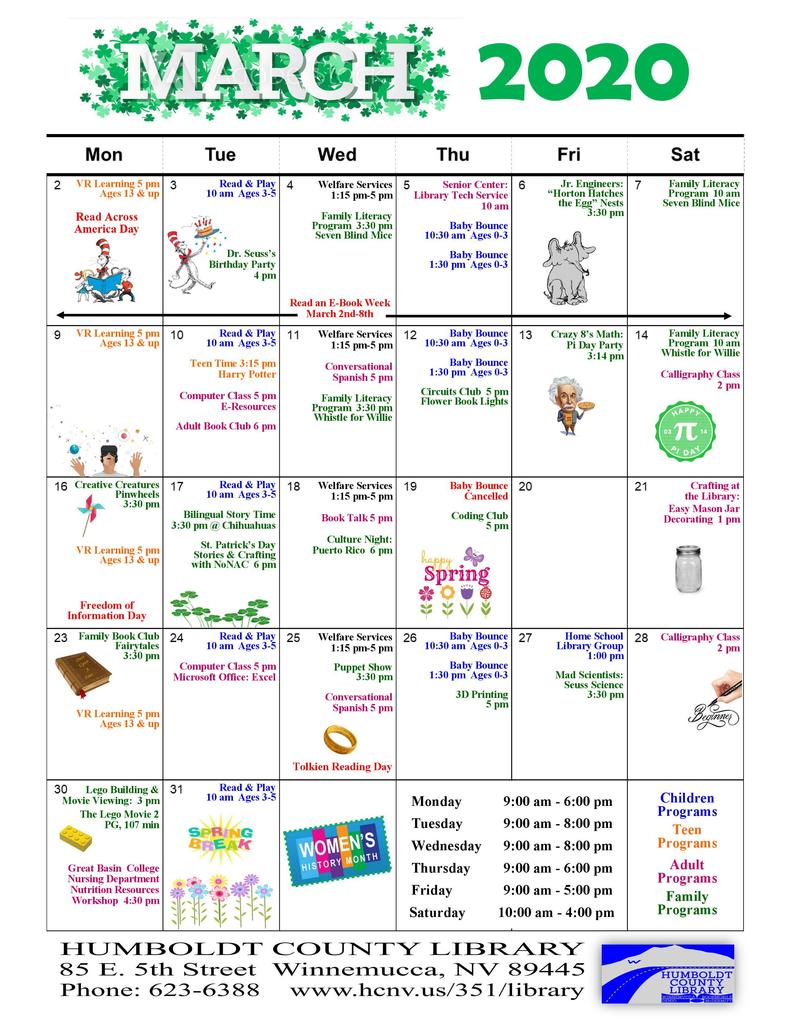 Lowry's Drama & Stagecraft Proudly Presents Aladdin - Save the date!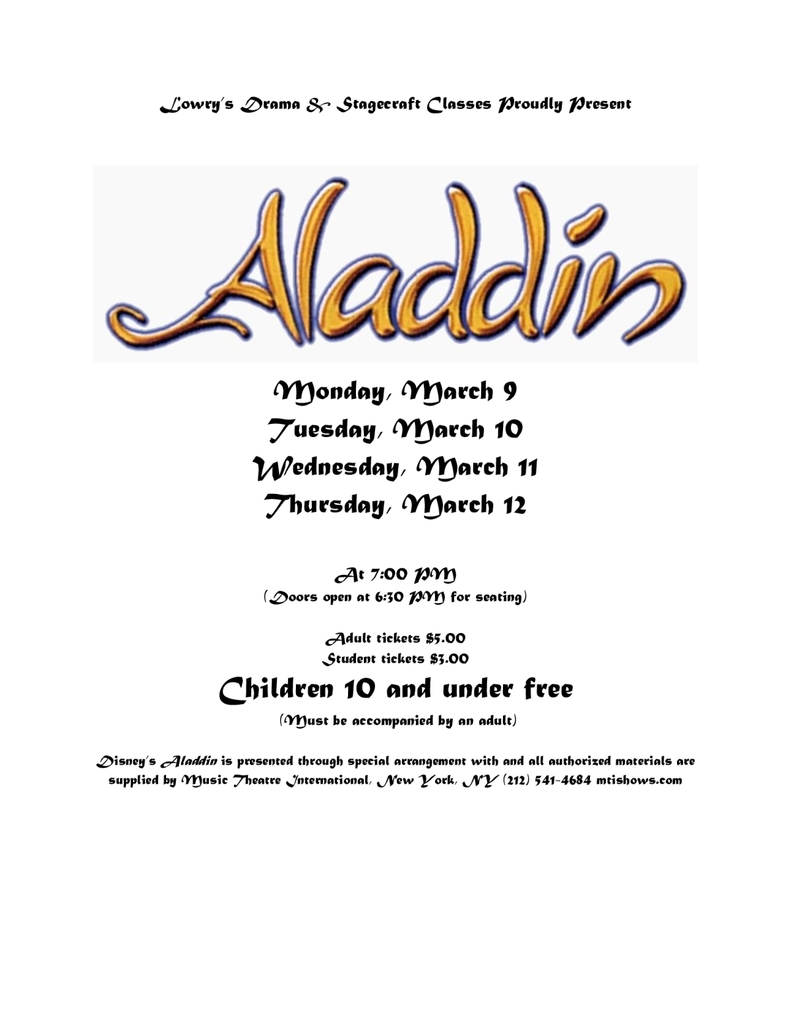 Census Critical to Education - shortly, the national census work will begin. Within the state of Nevada, funds for critical statewide needs as well as education are tied to the data on the census. The District has been informed that the census process will take 10 minutes or less and can have huge benefits. Please participate in this important process.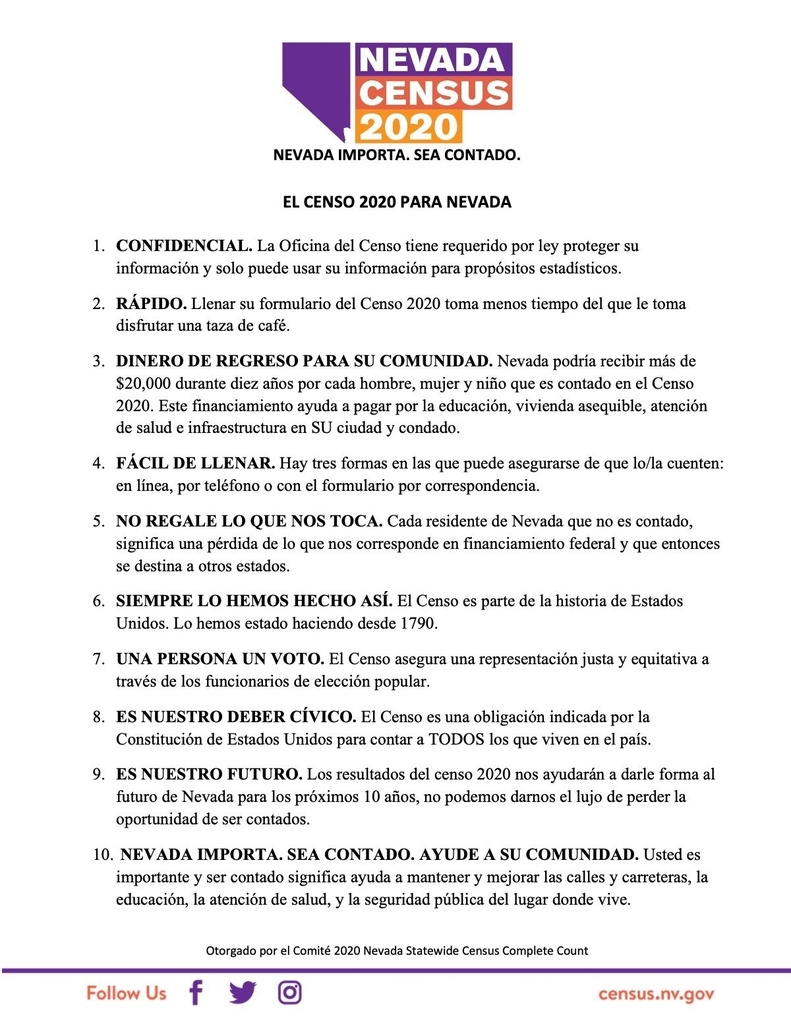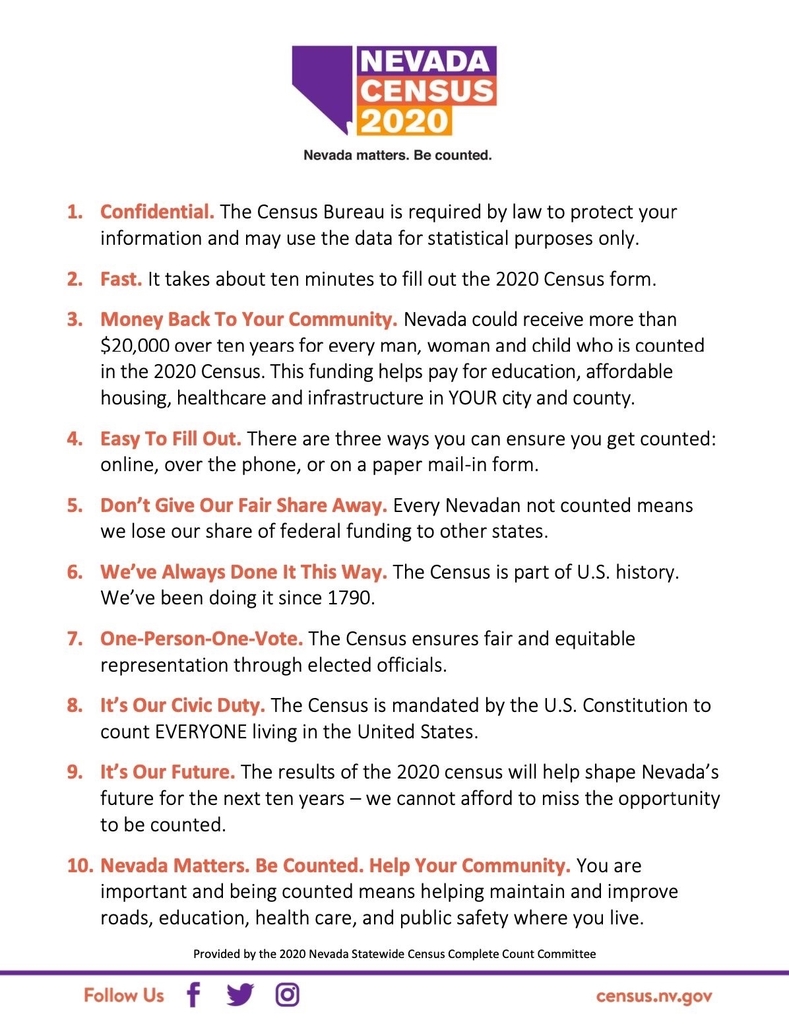 Due to icy road conditions, all HCSD schools will be on a 2 hour delay.

Check out next month's activities at the Humboldt County Library.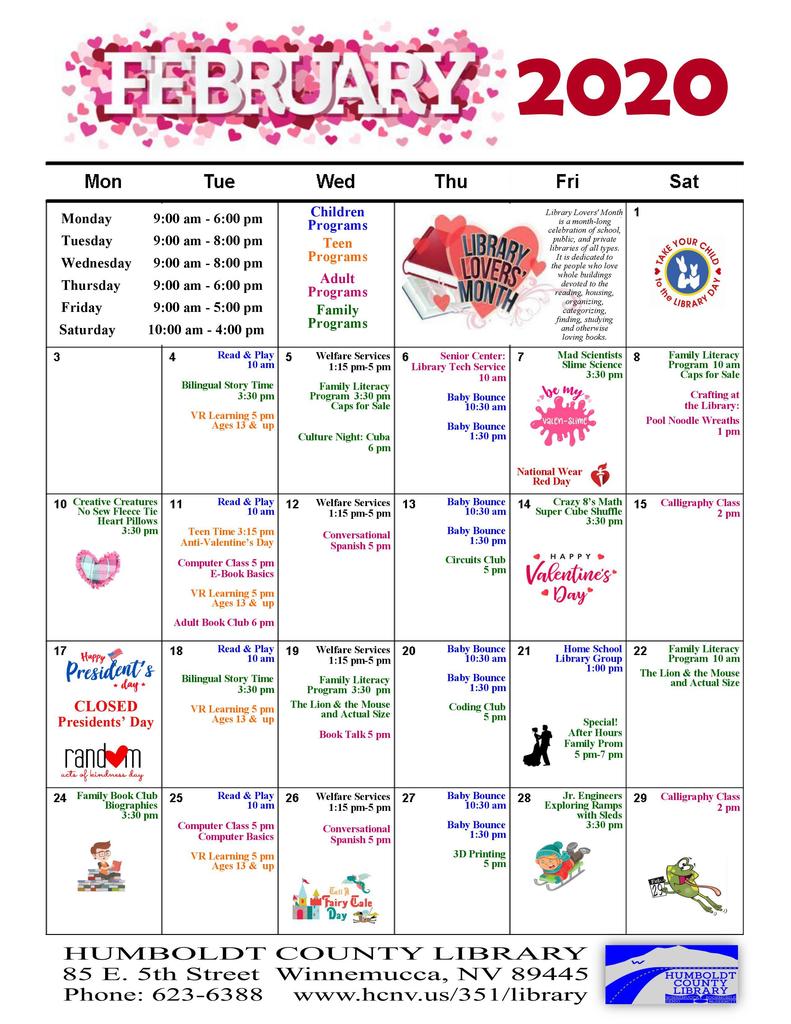 3 on 3 Basketball Tournament Fundraiser When: Saturday, February 1st Where: Boys and Girls Club of Winnemucca Who: Boys and Girls in grades 1-8 Registration deadline is January 24th

YOUR EXPERT ASSISTANCE IS REQUESTED! The Nevada Department of Education (NDE) takes great pride in pursuing local stakeholder input regarding key programmatic procedures. This is one of those vital occasions. In an effort to effectively capture a statewide level of guidance, the NDE is presently seeking your assistance in the following: Under the guidance of NDE leadership, the agency's Read by Grade 3 team has created the Read by Grade 3 Reading Assessment Stakeholder Survey. This action is in anticipation of NDE releasing a Request for Procurement (RFP) for the Read by Grade 3 Reading Assessment in January, 2020. This action was made in consultation with the Nevada State Purchasing Division in order to ensure compliance with state procurement regulations is met. Upon selection, implementation will begin during the fall of 2021. The link to access this survey is:
https://www.surveymonkey.com/r/ZSRHVSK
Complete the survey at your convenience. It is estimated to take 15 minutes. Thank you!!!

​We're excited about our new mobile app!