Humboldt County Library's February Calendar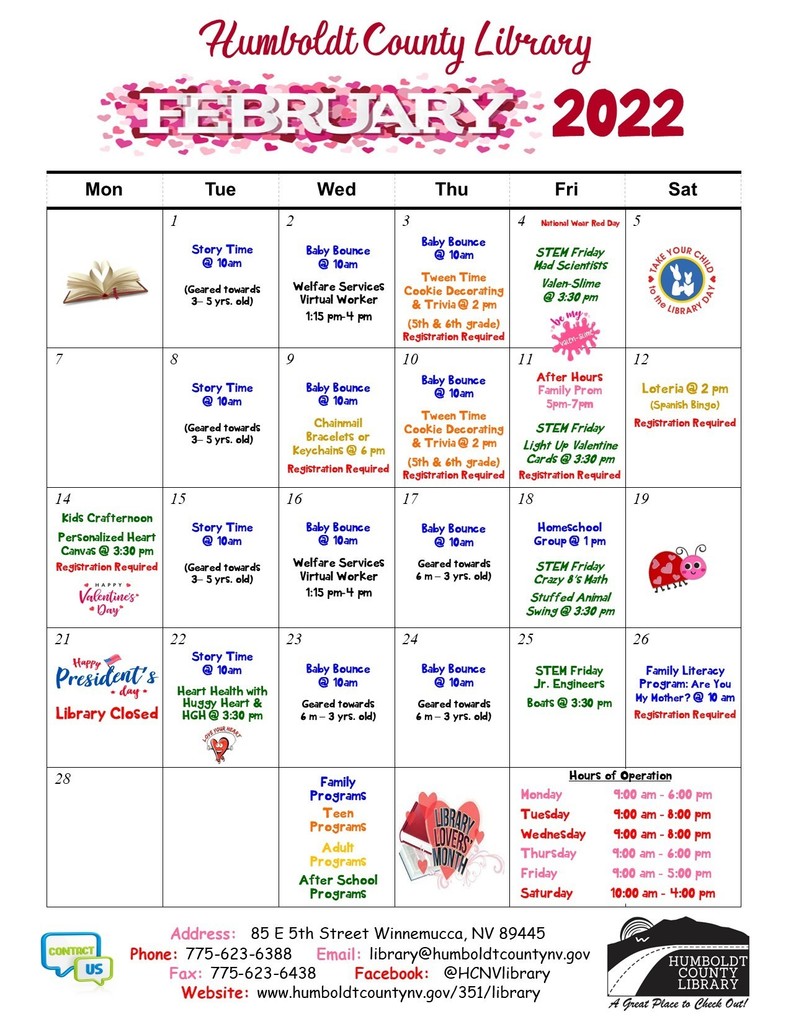 Humboldt County Library's January Calendar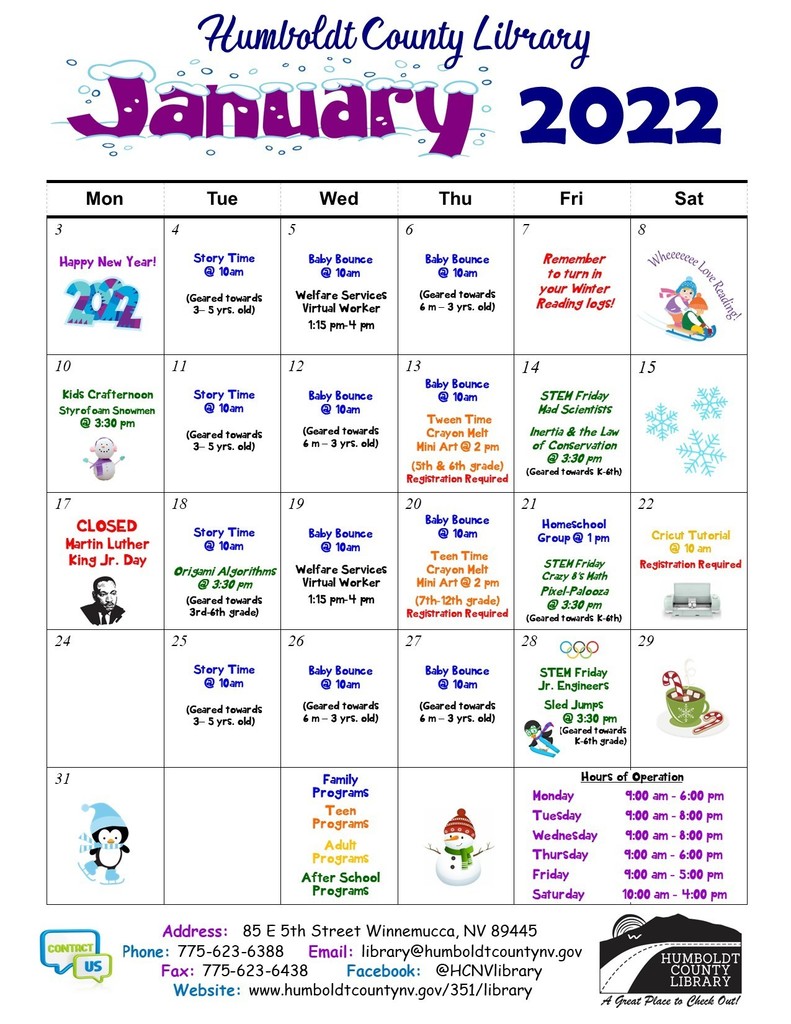 Everyone is invited to the Humboldt County School District Food Pantry tomorrow, Thursday December 16th, from 1-4. This will be the last Thursday that we are open before Christmas so make sure to come stock up for the long 2-week break. The Food Pantry will reopen on Thursday, December 30th from 1-4.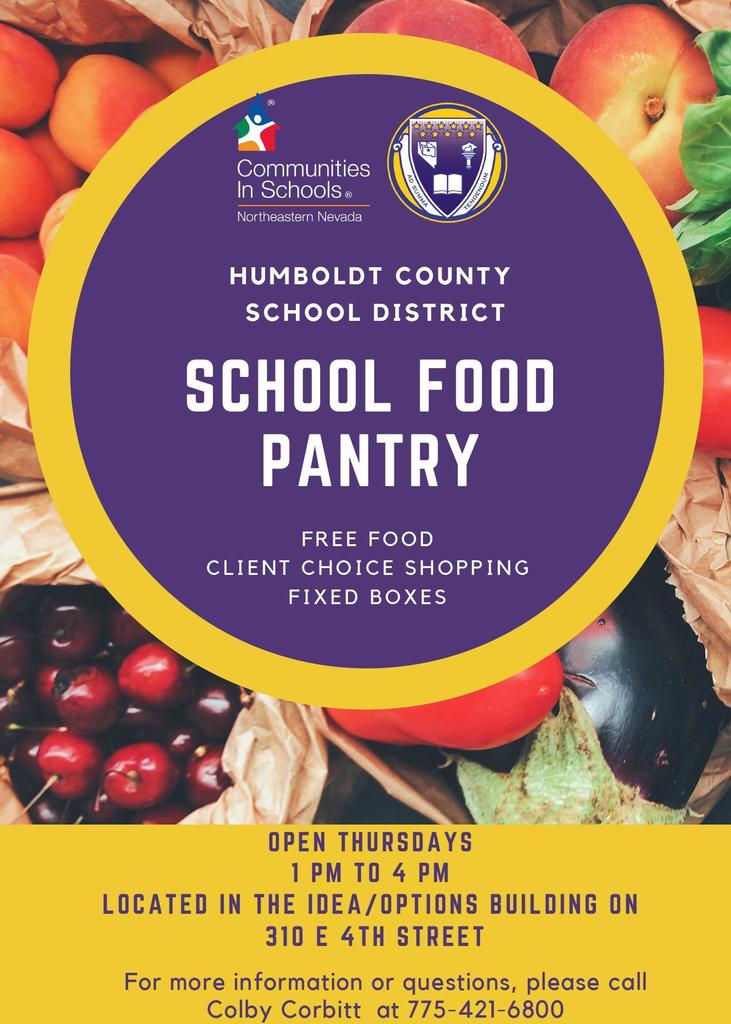 Humboldt County Library's December Calendar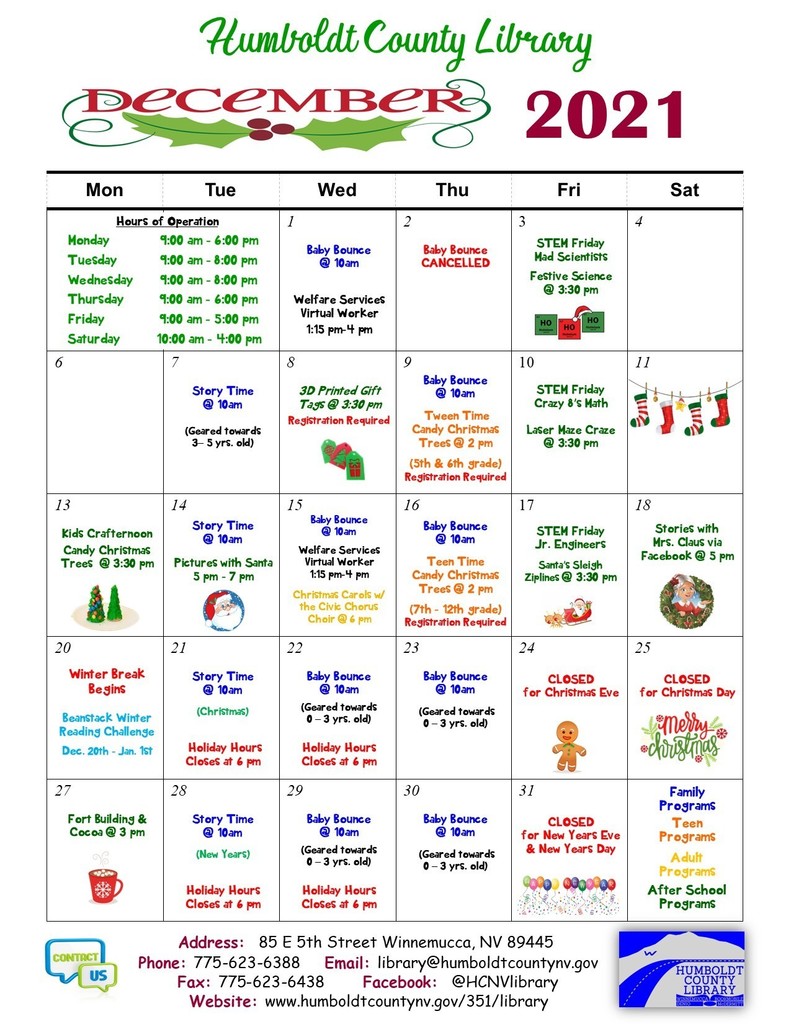 Now hiring substitutes for all job families! Join us on November 4th 5:00-7:00 p.m. for an informational meeting at the District Office Board Room, 310 E Fourth Street. Call 623-8100 for more information.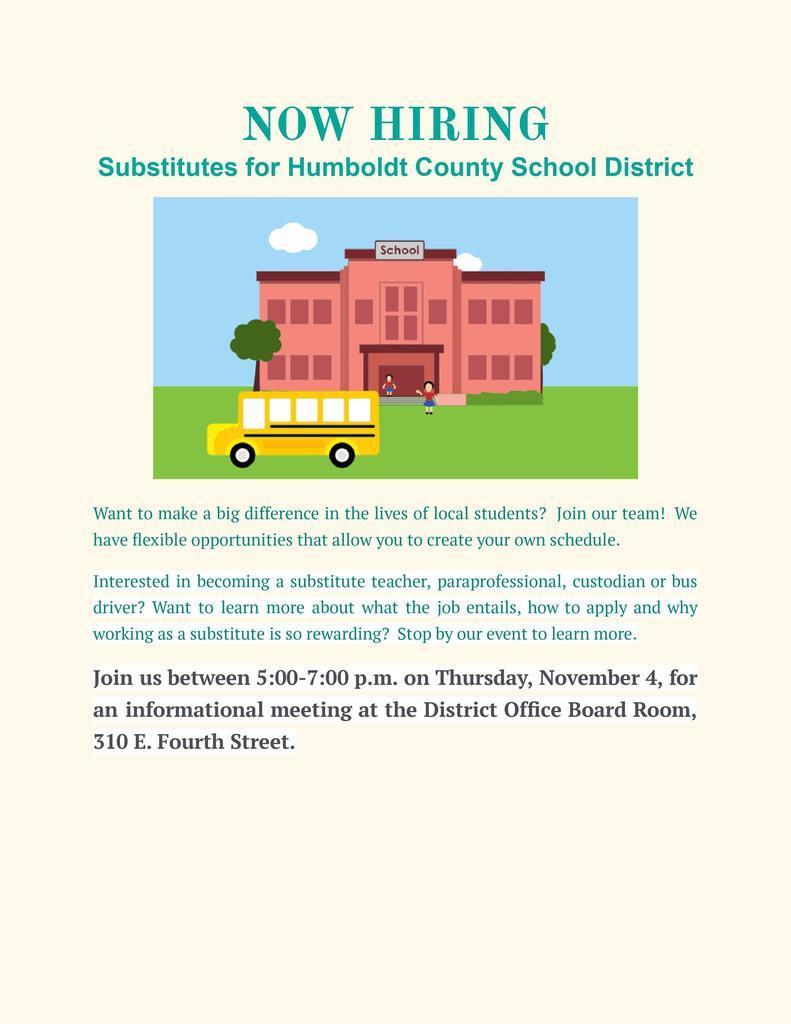 Humboldt County Library's November Calendar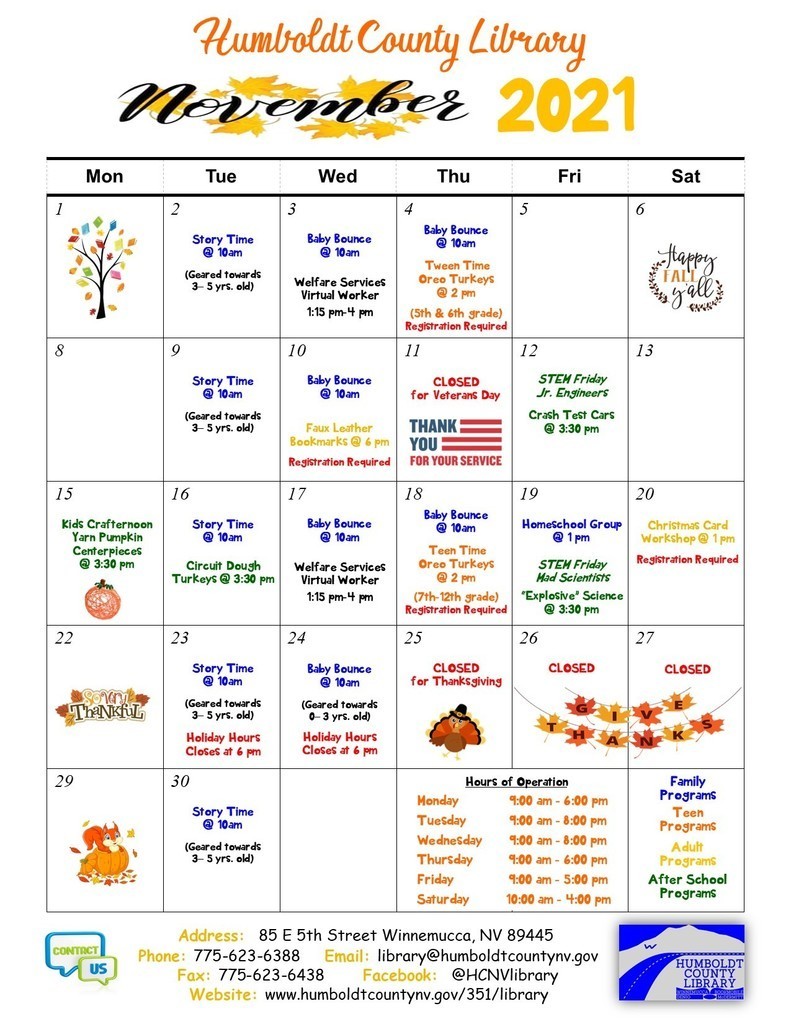 Humboldt County Library's October Calendar


Open House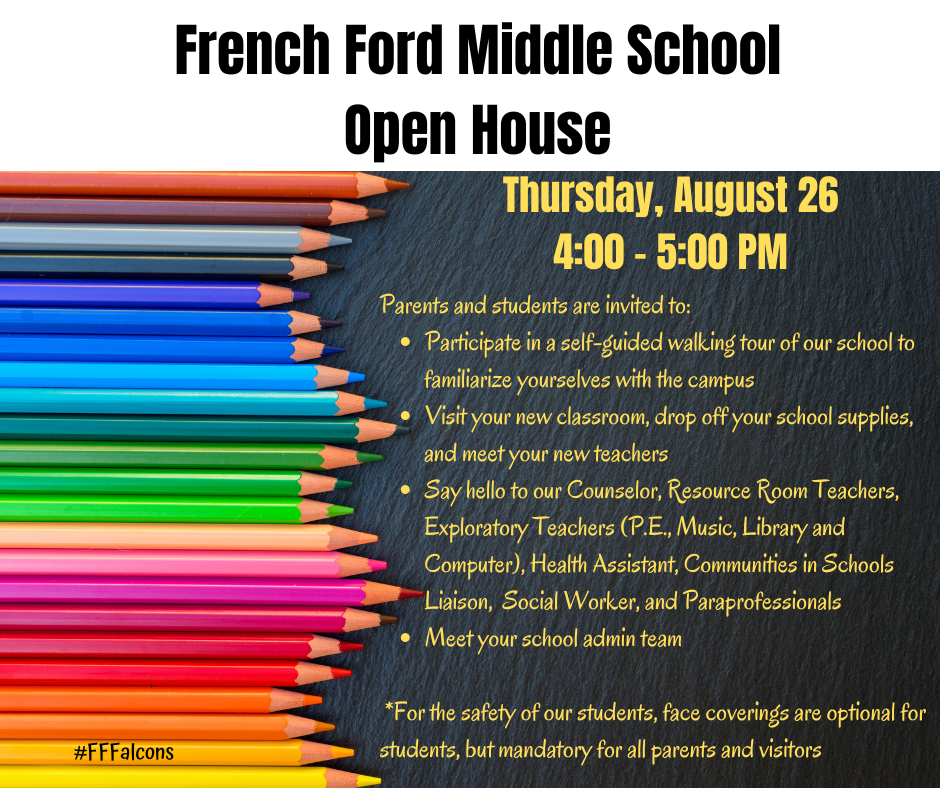 Humboldt County Library's September Calendar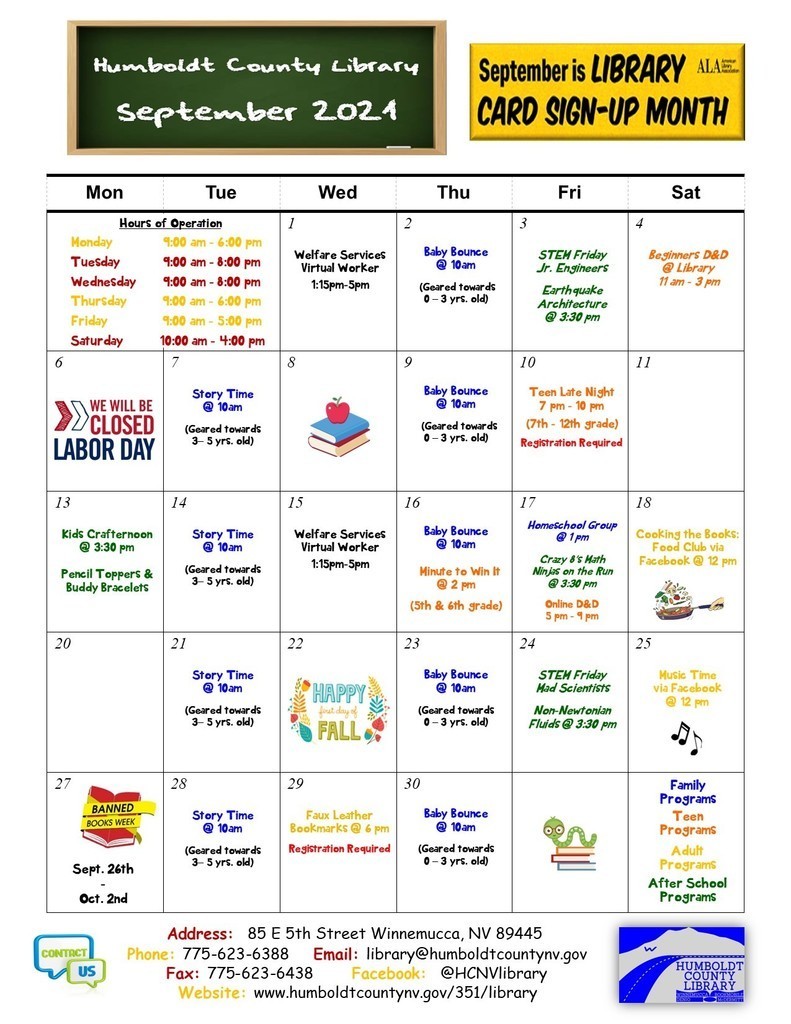 Here is the Humboldt County Library's August calendar! "Summer sure was fun, but we are excited to be back inside the Library! "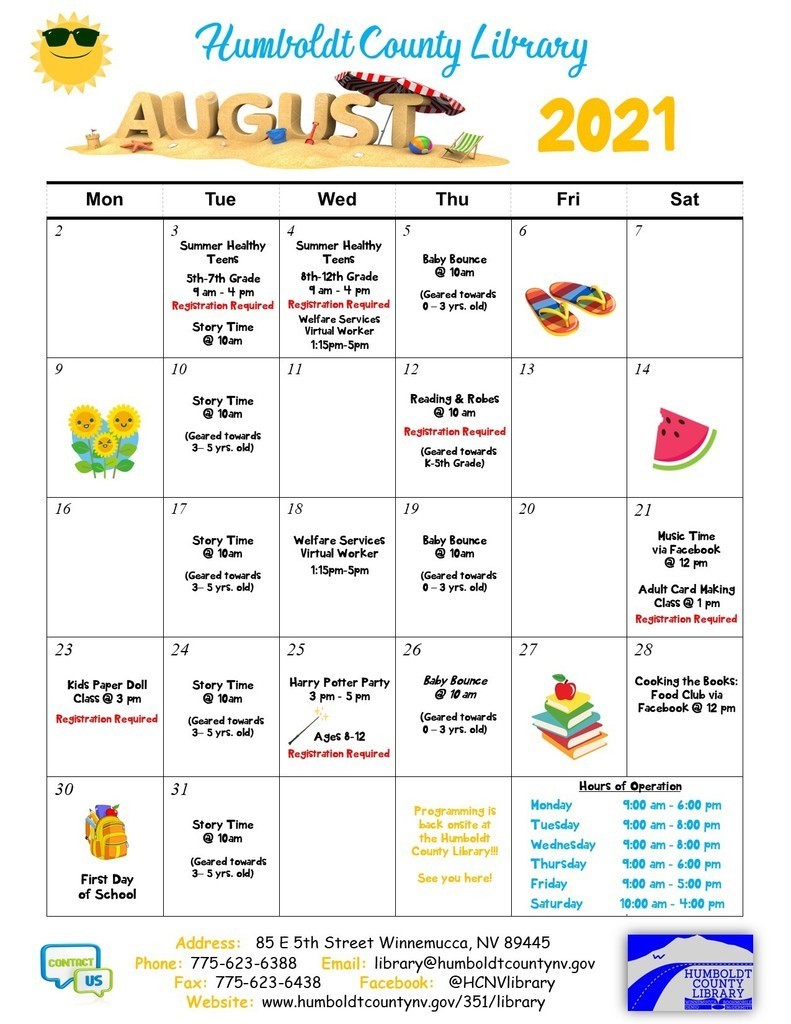 Thursday is the last day of school! Release time will follow Thursday schedules. Have a great summer!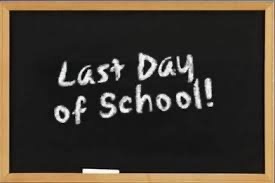 Boys & Girls Club Important Dates

Humboldt County Library's June and July calendars & Summer Learning Program.....It's going to be a "paws"-itively great Summer!

Humboldt County Library's May Calendar

Check out the Nevada Resilience Project! For immediate help, please contact Crisis Support Services of Nevada (800) 273-8255 or text CARE to 839863

Humboldt County Library's April Calendar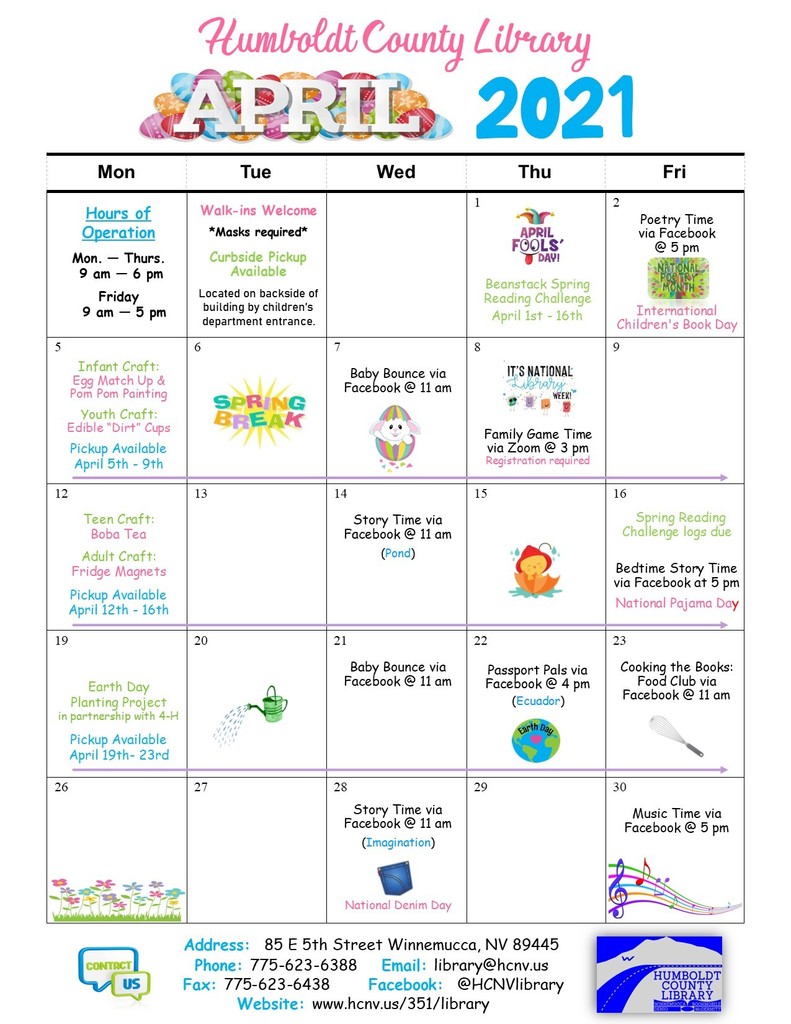 Reminder there is no school for in town students next Thursday and Friday. This does NOT apply to Distance Ed students.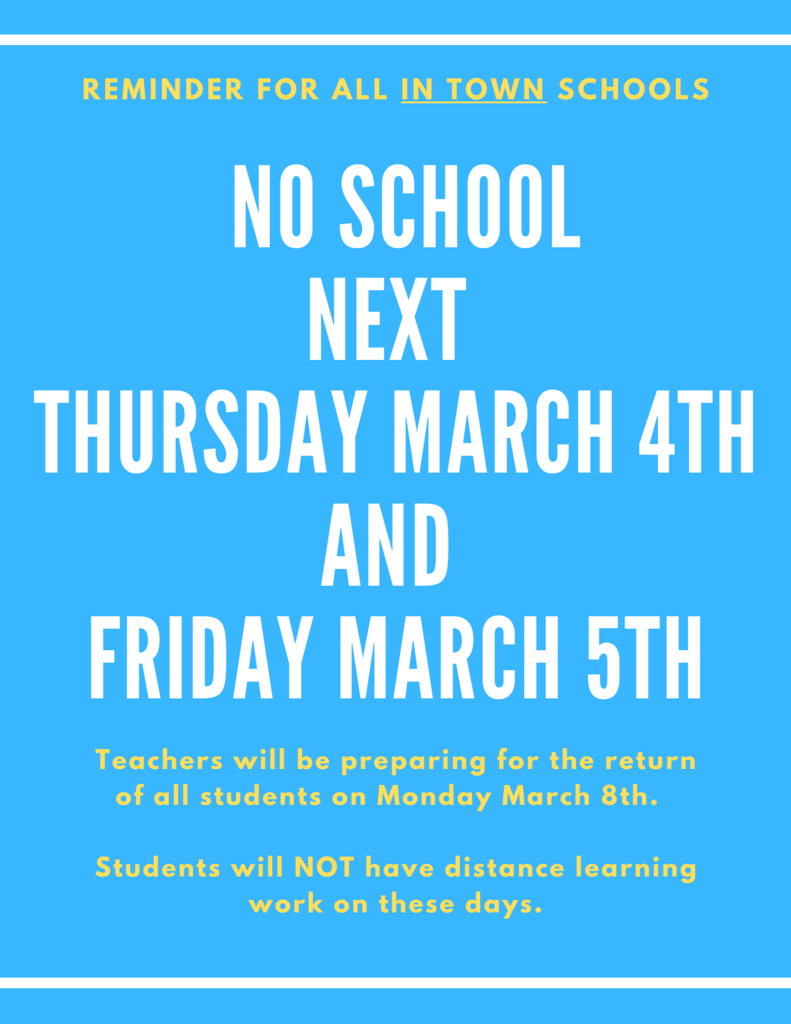 Beginning March 8th - All students go back to regular schedule Monday - Friday 8:05 AM - 2:50 PM Thursdays Early Release at 1:20 PM

Humboldt County Library's March Calendar