Humboldt County Library's February Calendar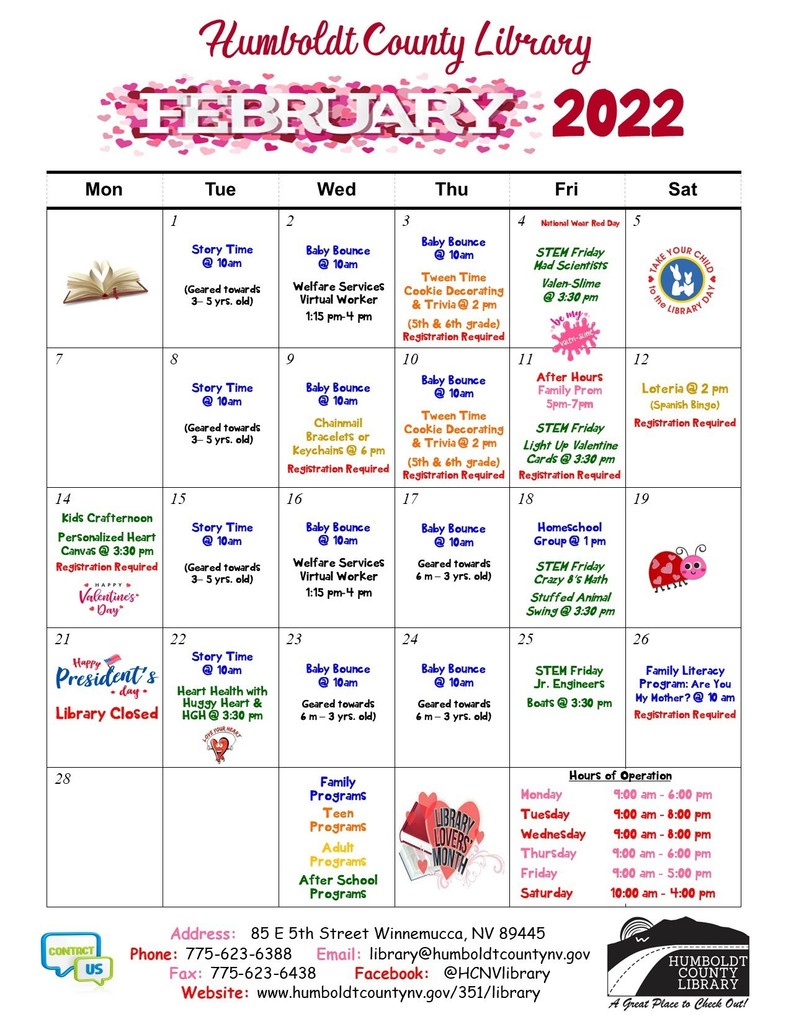 We recognized the December Students of the Month at our monthly celebration assembly. These students show all of the expectations to be real Super Grass Valley Kids!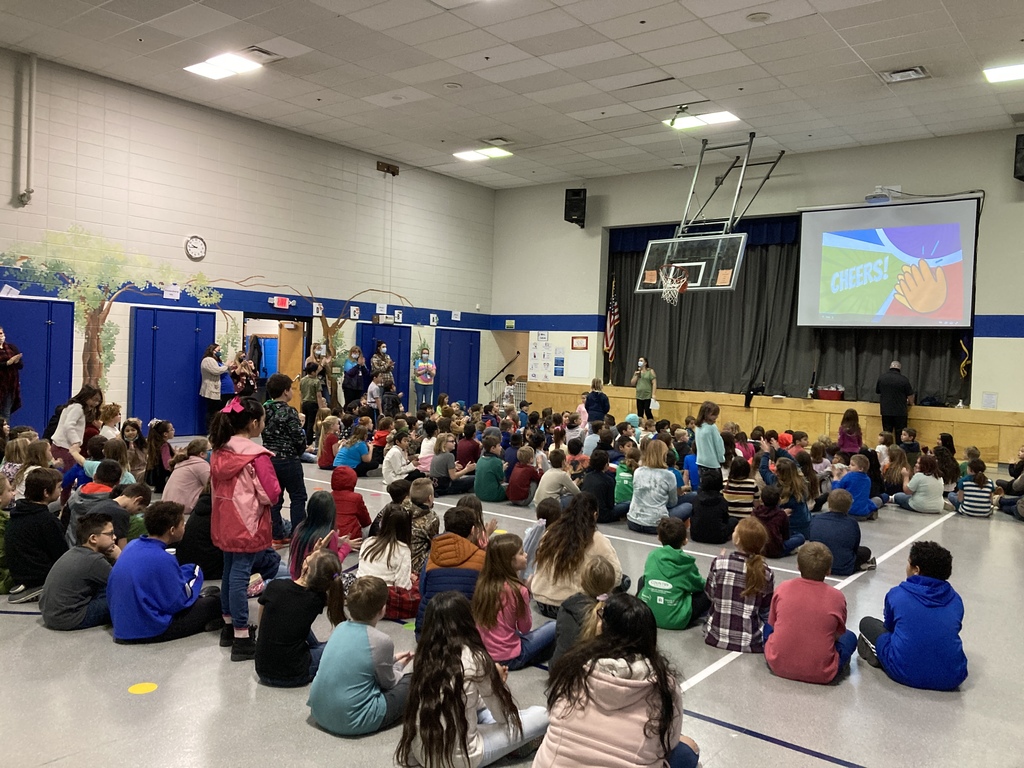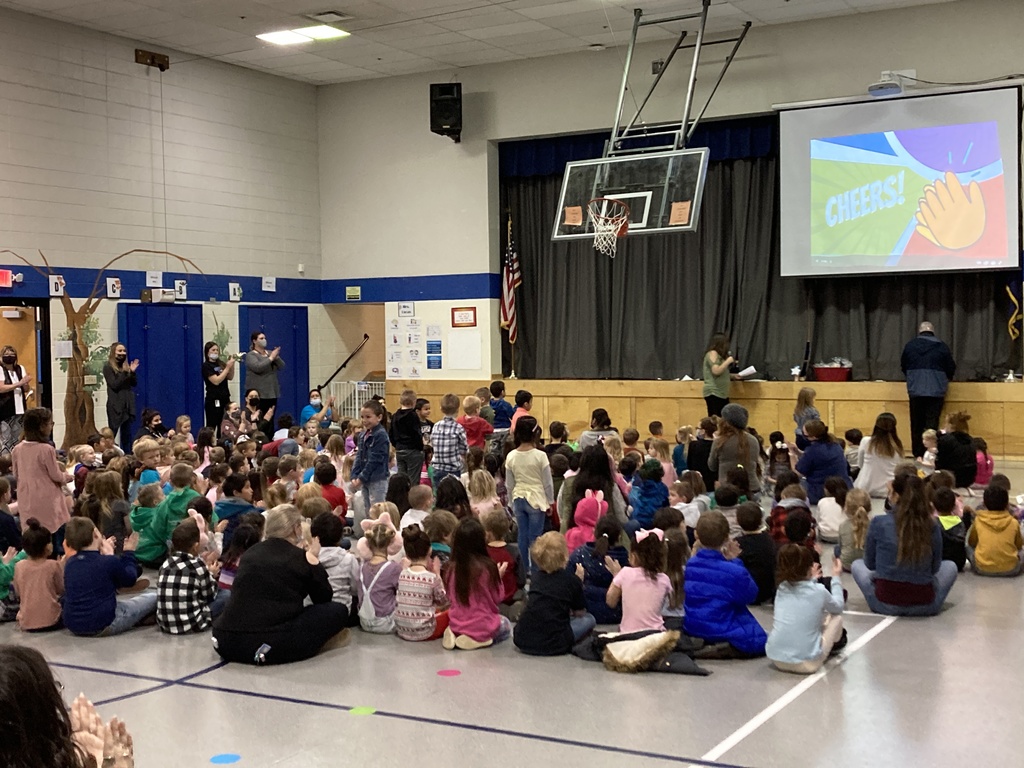 We celebrated December perfect attendance at our monthly award assembly. Great job to those students who had perfect attendance for the entire month of December!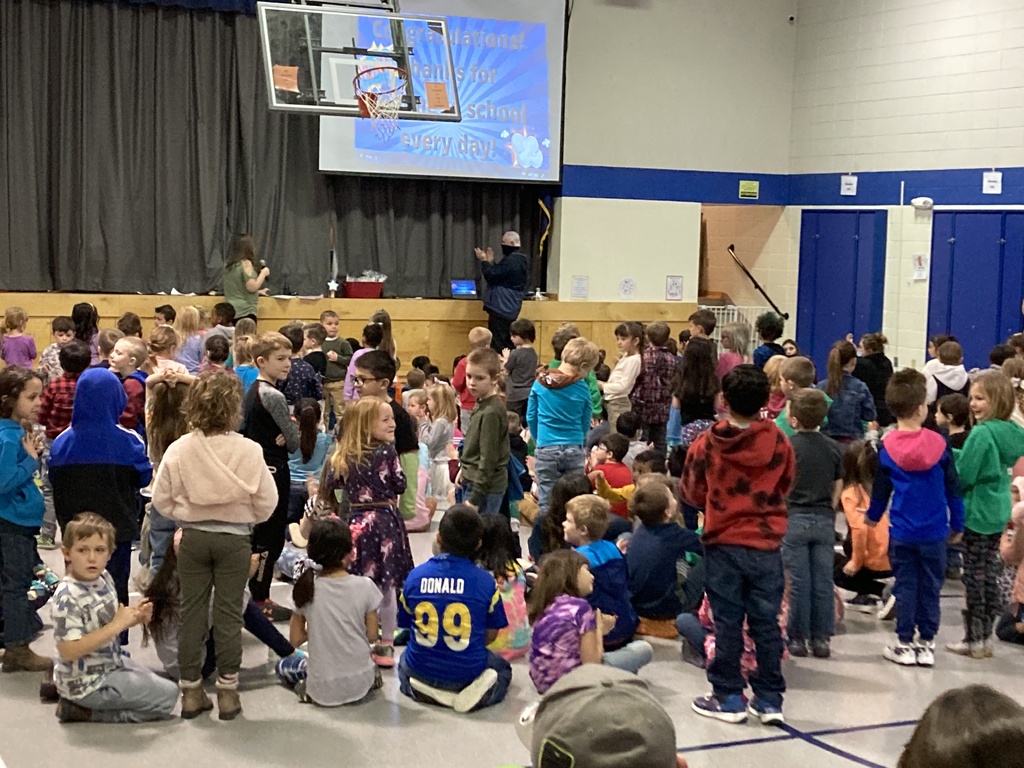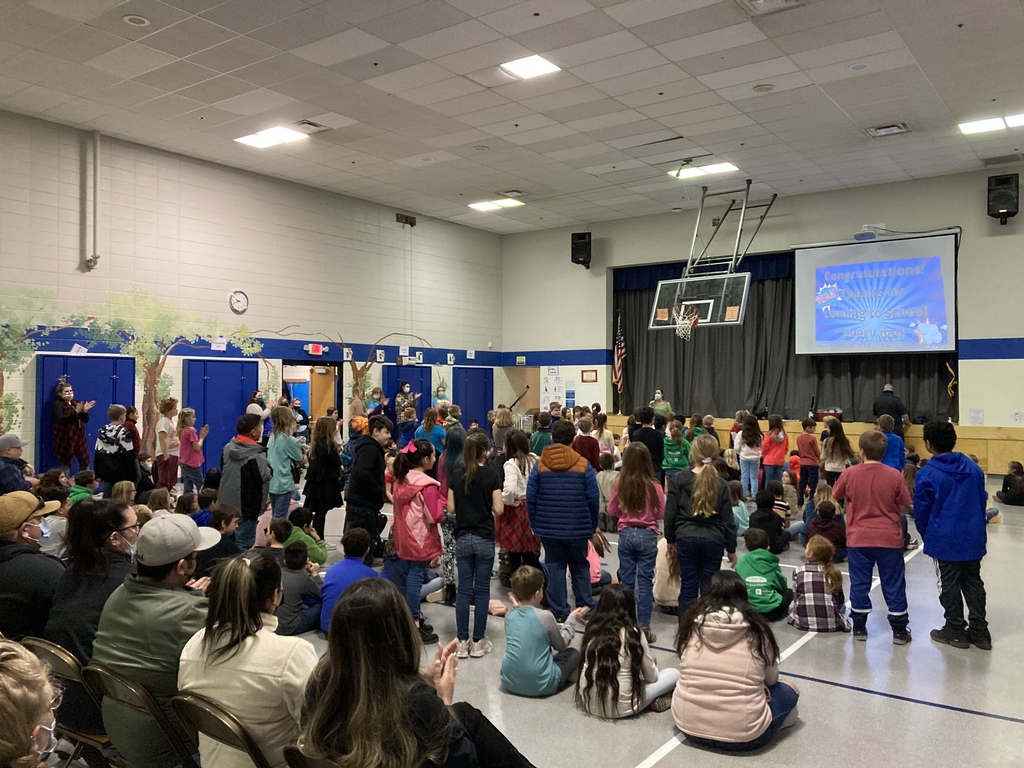 Grass Valley Elementary School and Communities in Schools would like to thank Deputy Cardenas, Deputy Avila, and Sargent Ponce for handing out our weekly perfect attendance slips. We greatly appreciate all you do!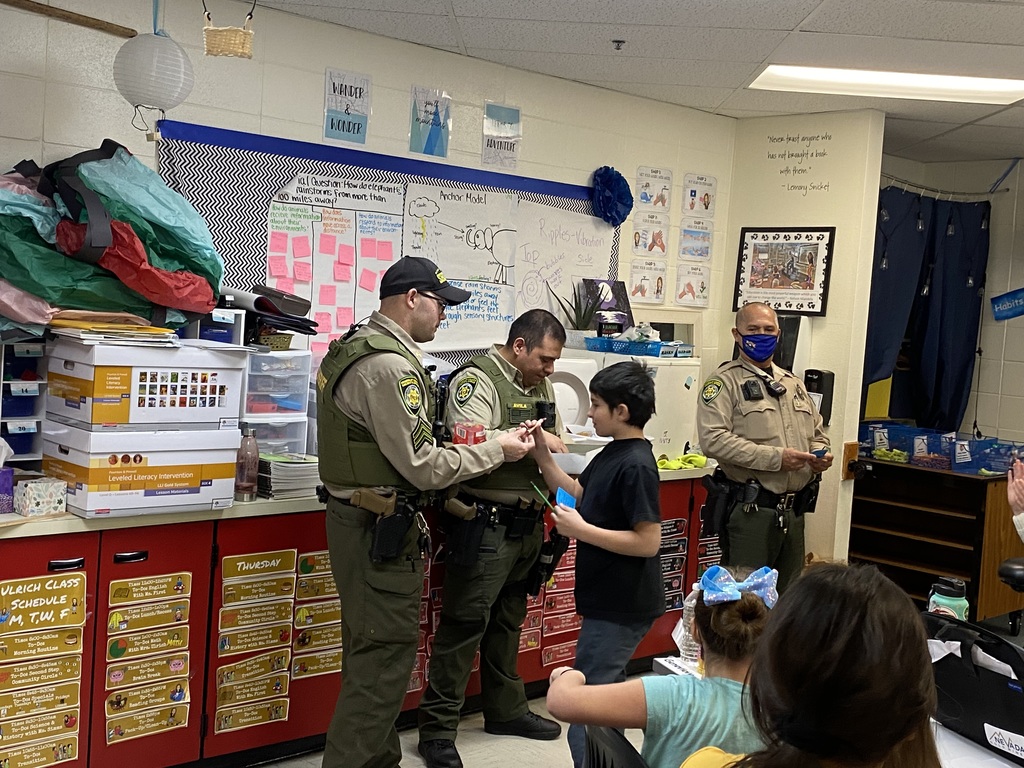 100th Day of School Challenge and Celebration-see attached poster for information.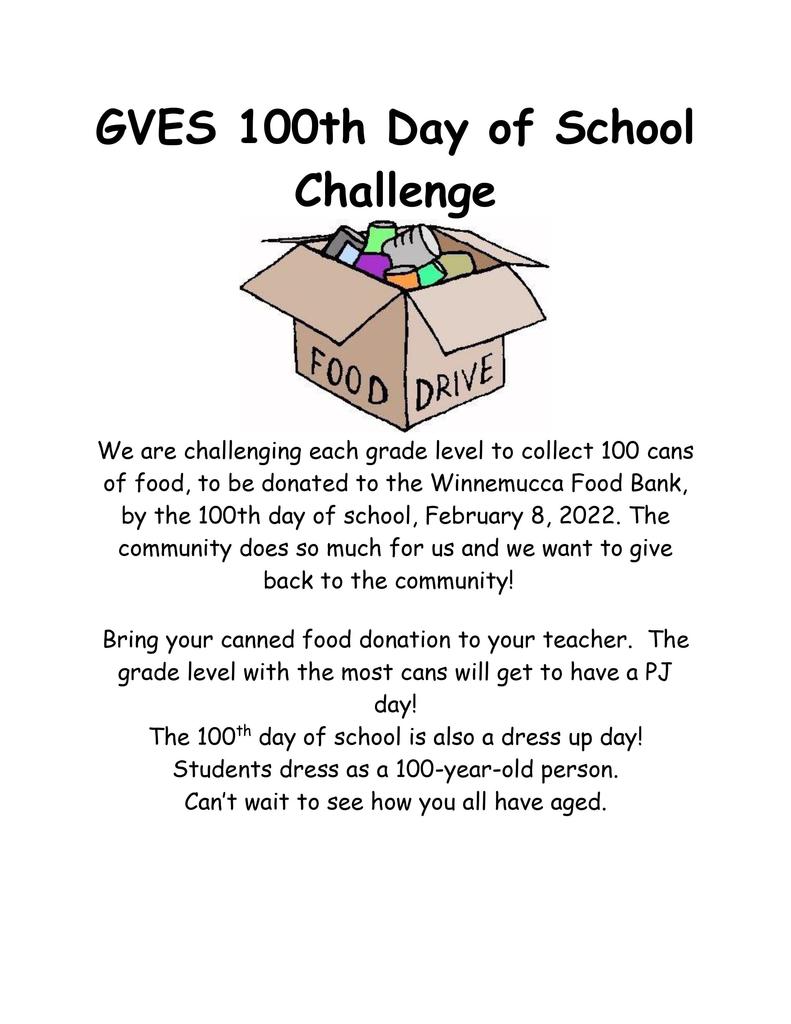 Grass Valley Elementary School and Communities in Schools would like to thank Brad Milam and Smoky Bear from the Bureau of Land Management for helping us to award our students on January 11, 2022 for their weekly perfect attendance. It was an awesome visit!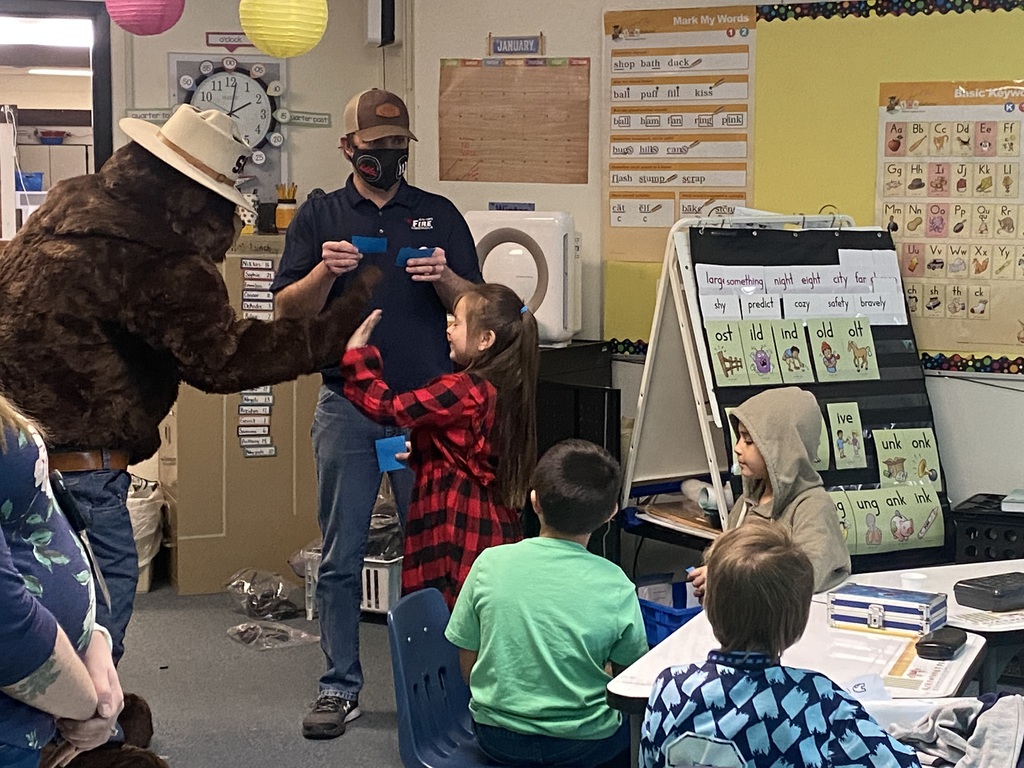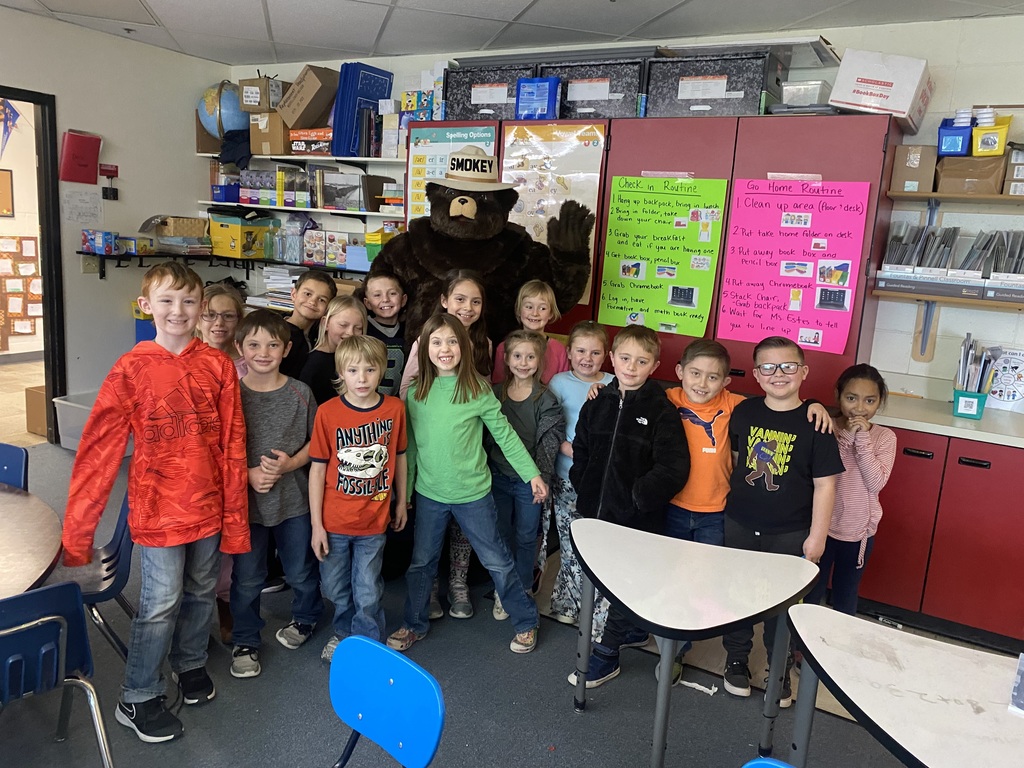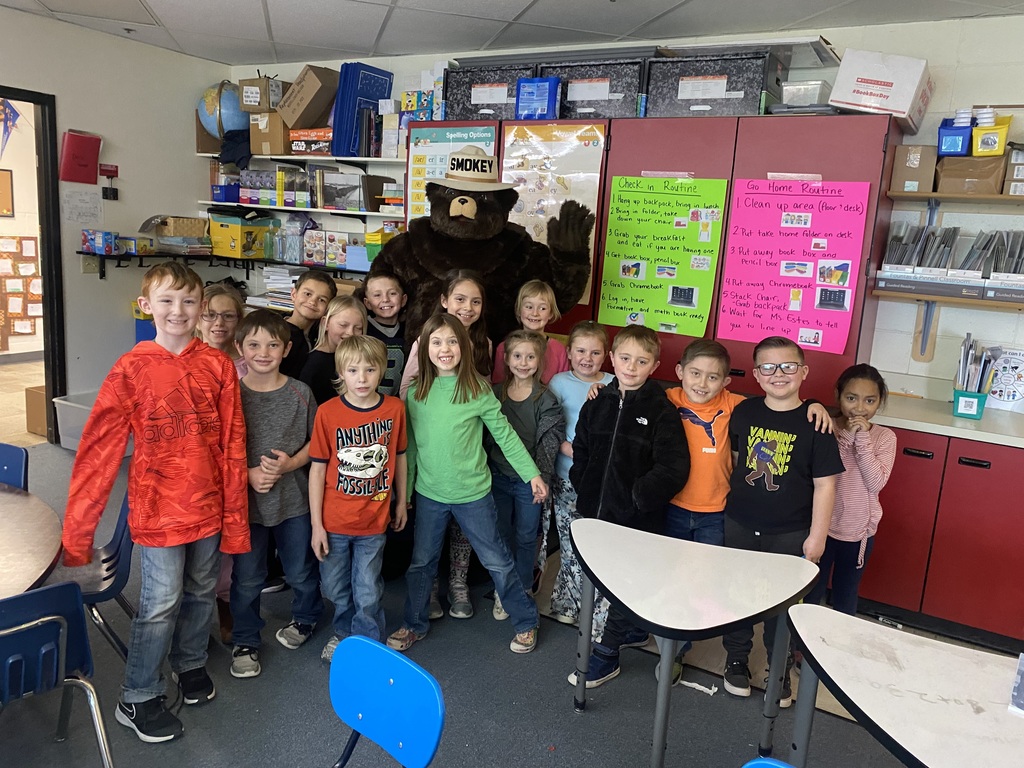 Grass Valley Elementary School and Communities in Schools would like to thank Captain Lininger and Sgt.Grieve from the Humboldt County Sheriff's Office for helping us award our weekly perfect attendance students on January 4, 2022. We appreciate all you do for us!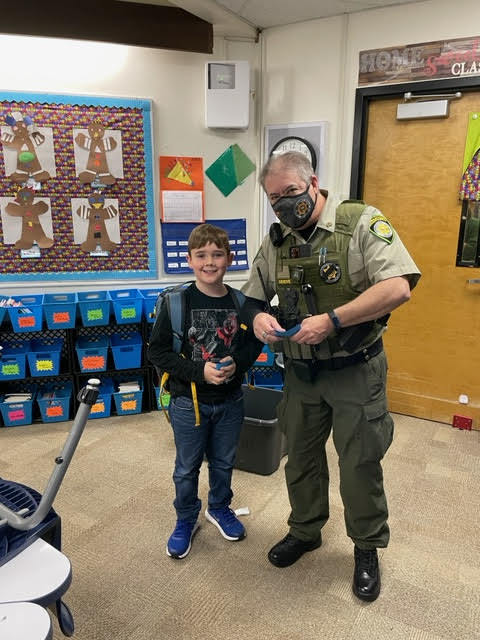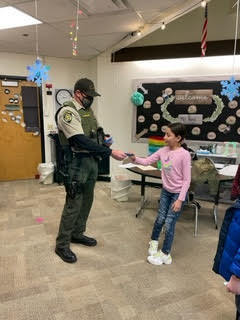 Grass Valley recognizes Super Staff Mrs. Cox and Mrs. Whitted . Miss Vicki and Miss Mandi were recognized for always keeping staff on task and always willing to help. They are Super Grass Valley Staff members!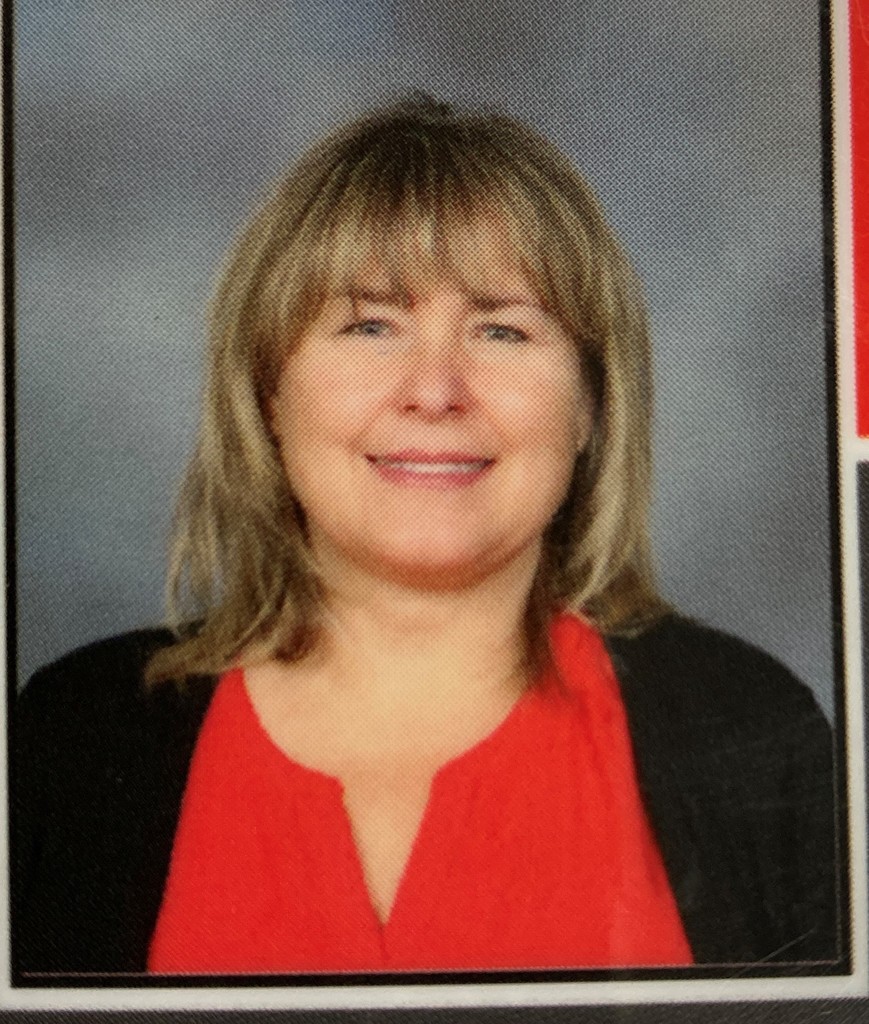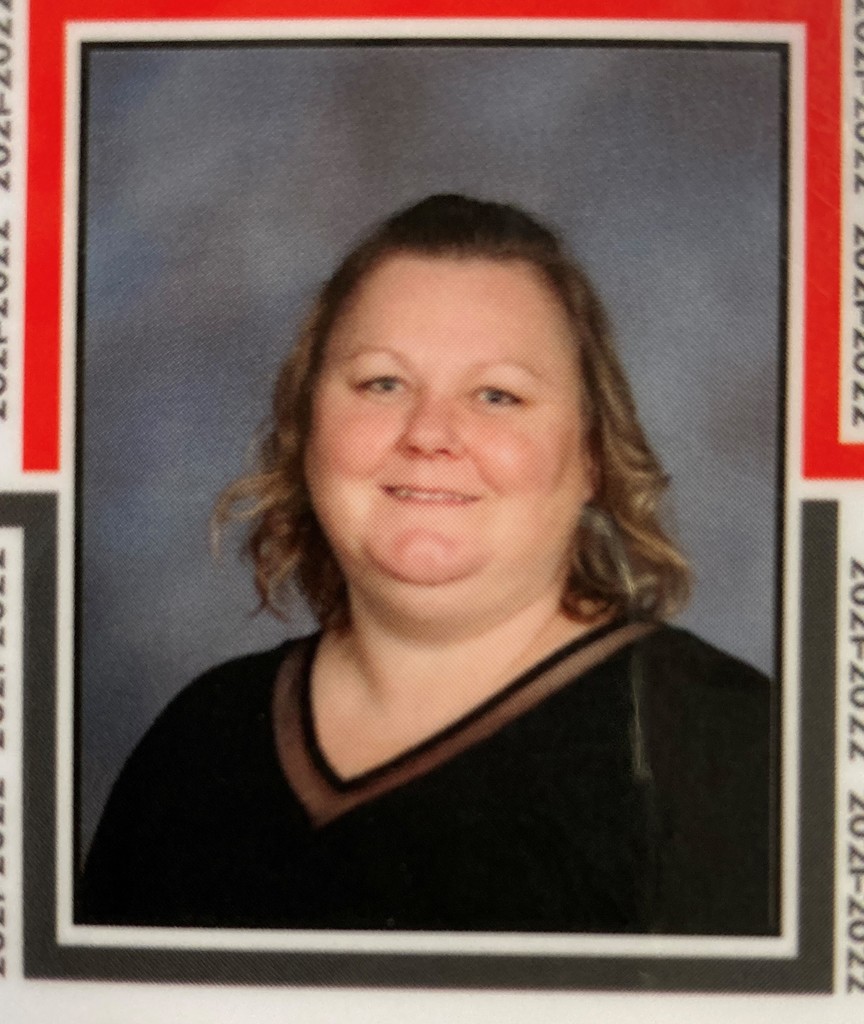 Grass Valley recognizes Super Staff. Ms. Michele Jacobson was recognized by GVES staff for working so hard for her students. Thank you Ms. Jacobson for all that you do - you are a Super Grass Valley Staff member!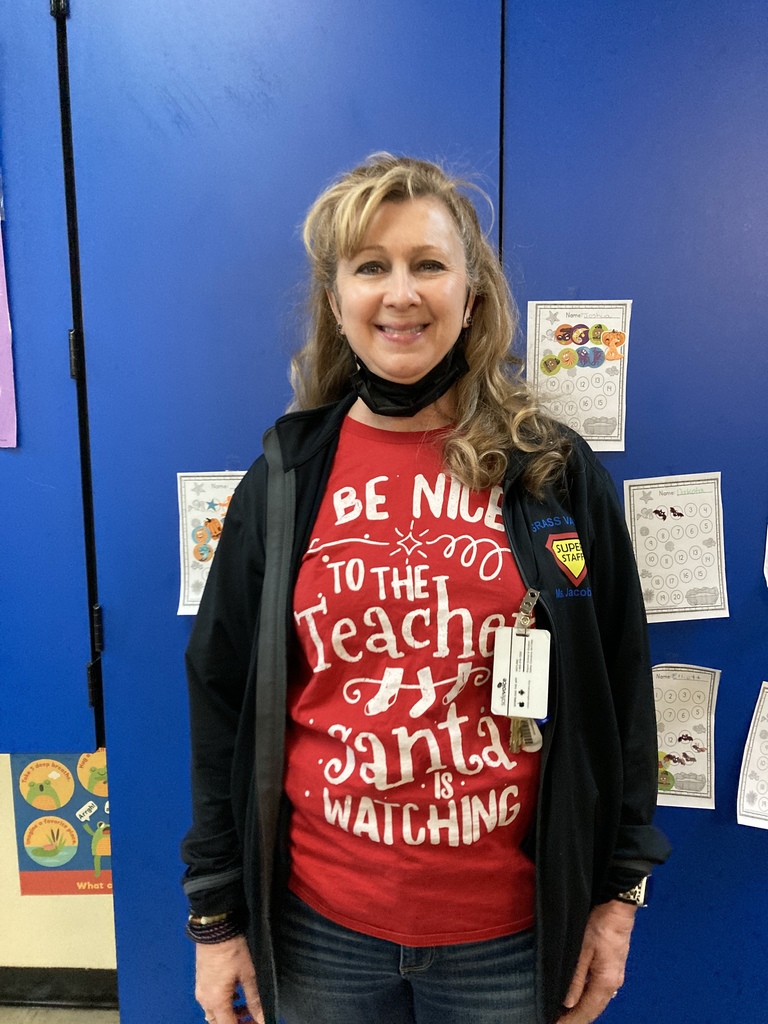 Humboldt County Library's January Calendar

School Closure for Winnemucca and Paradise Valley for Today - Due to last nights snow event and icy road conditions, school is canceled for students. Generally, we would implement a 2 hour delay, however, with today being Early Release, we will be closing for students. Staff members will report at 12:30 to engage in PLC work. Denio, Kings River, Orovada and McDermitt are on regular schedule. Thank you and stay safe!

Everyone is invited to the Humboldt County School District Food Pantry tomorrow, Thursday December 16th, from 1-4. This will be the last Thursday that we are open before Christmas so make sure to come stock up for the long 2-week break. The Food Pantry will reopen on Thursday, December 30th from 1-4.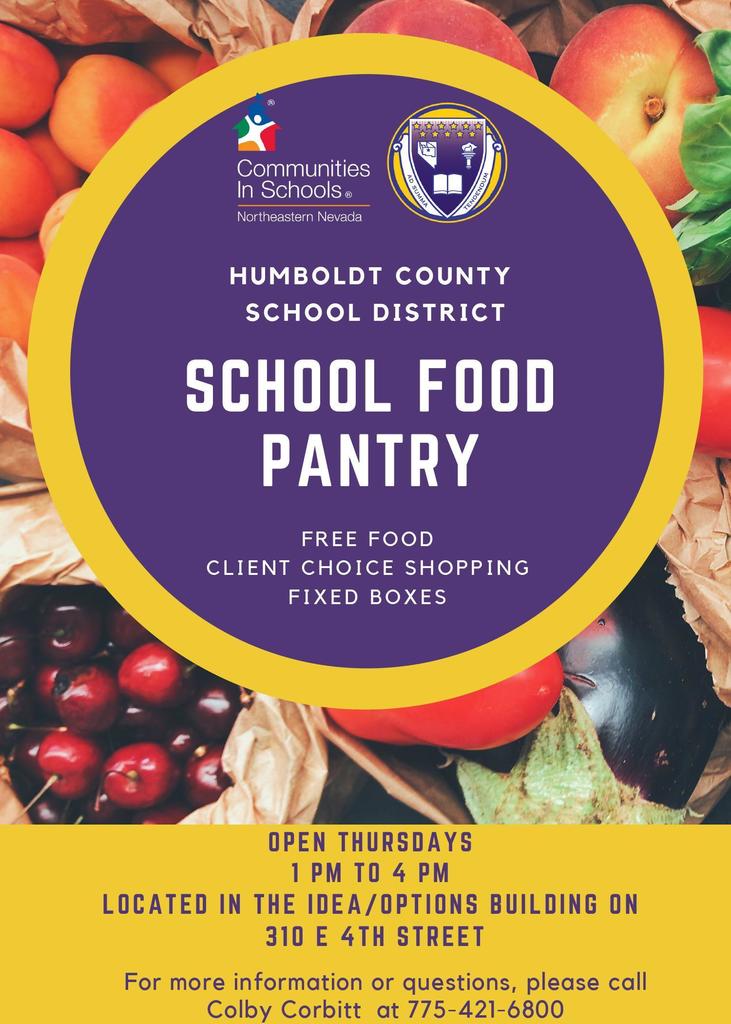 Caroling with Santa-Thursday 12/16 Parents are welcome to come see our new playground equipment and sing carols with us. Please see flyer for information. Notes were also sent home.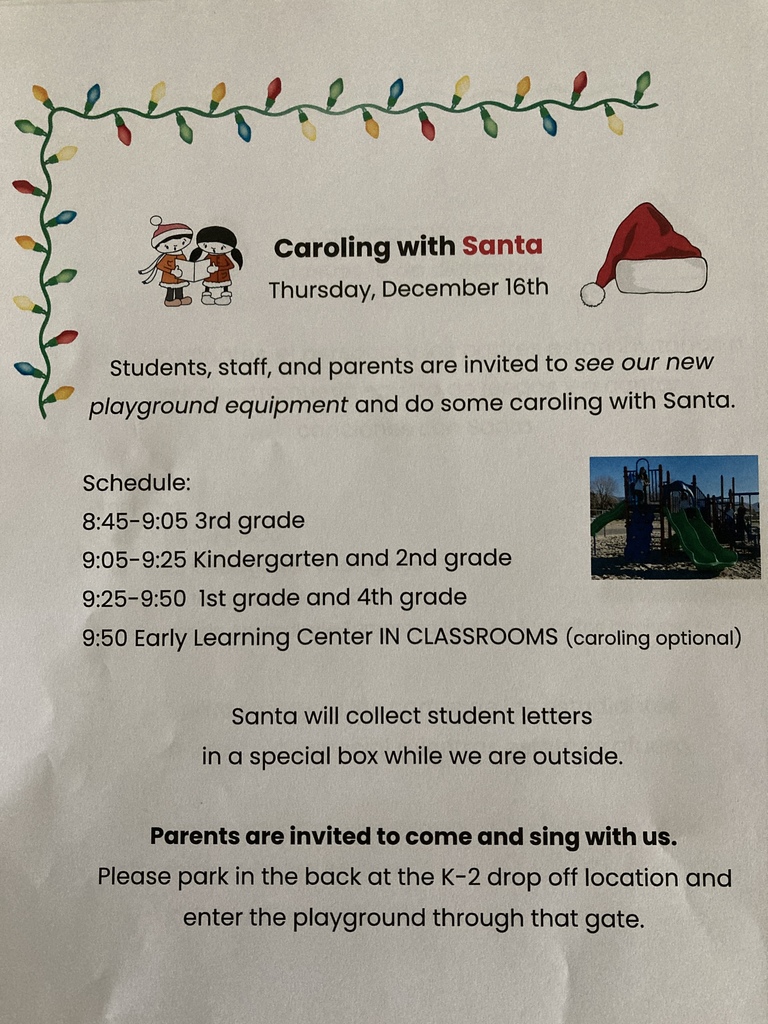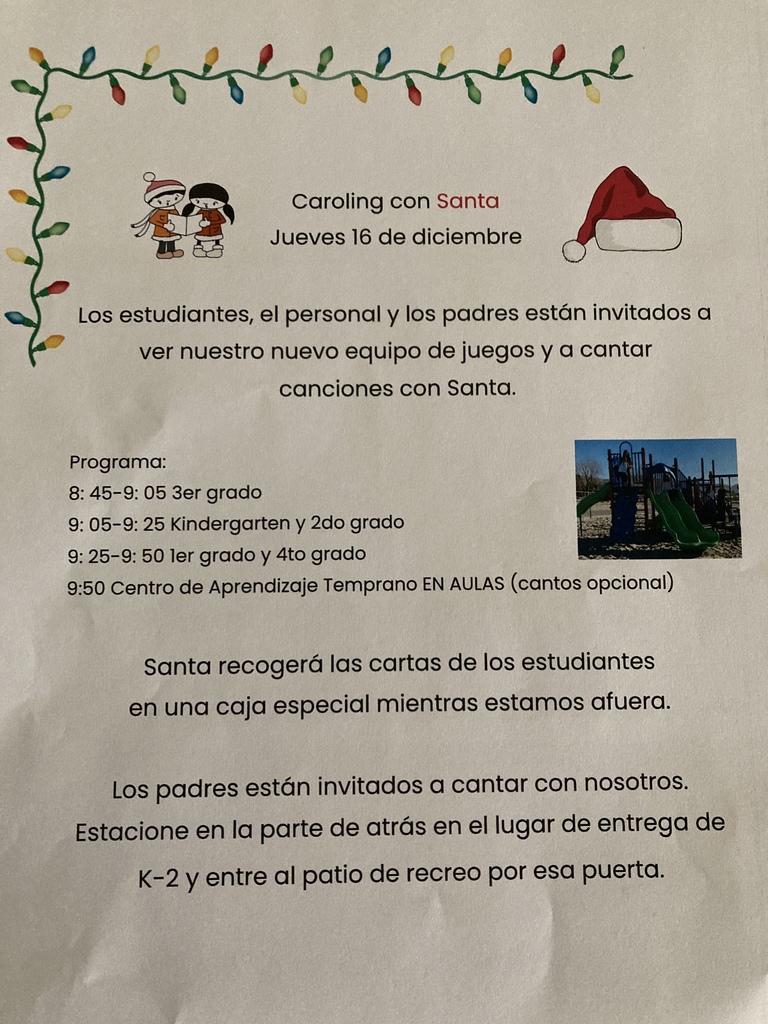 Thank you Open Loop Energy and Vietnam Veterans of America Chapter 744 for donations of coats for GVES students.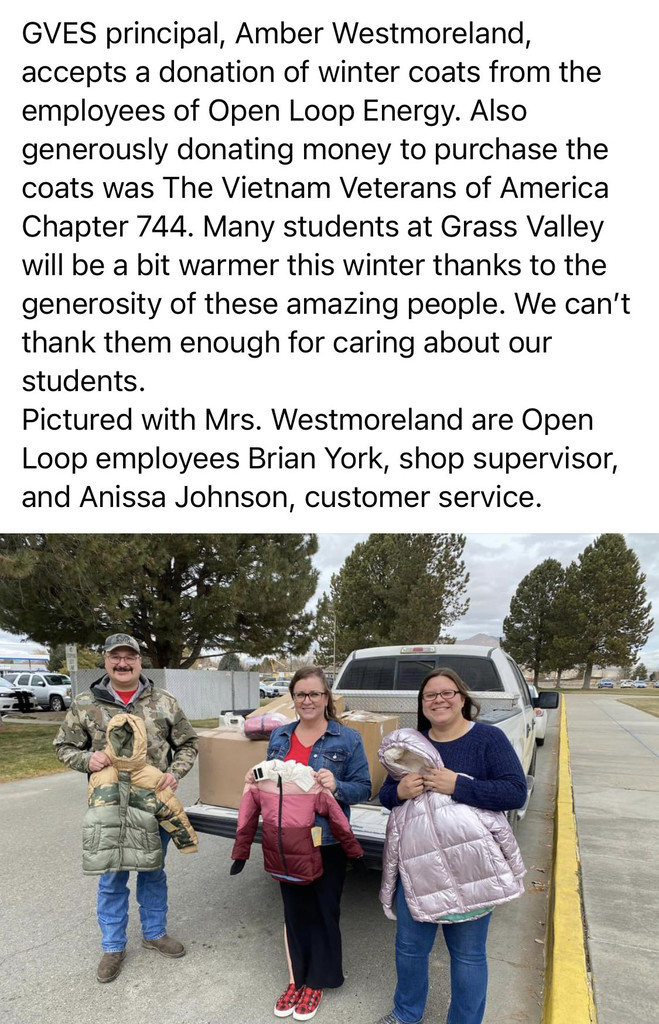 Light up the World with Kindness December Kindness Week Dress Up Days Monday Snow Day-Wear Blue, White or a mixture of the two. Tuesday Hat Day-Wear your favorite Hat or Head ware. Wednesday Crazy Hair Day-Let's see your Wildest Hairdo. Thursday Pajama Day-Wear your favorite comfy PJs. Friday Holiday Day-Wear your Christmas sweaters or red and green clothing.

Monthly Recognition Assembly 12/9. Students receiving recognition will have parent information coming home about the assembly.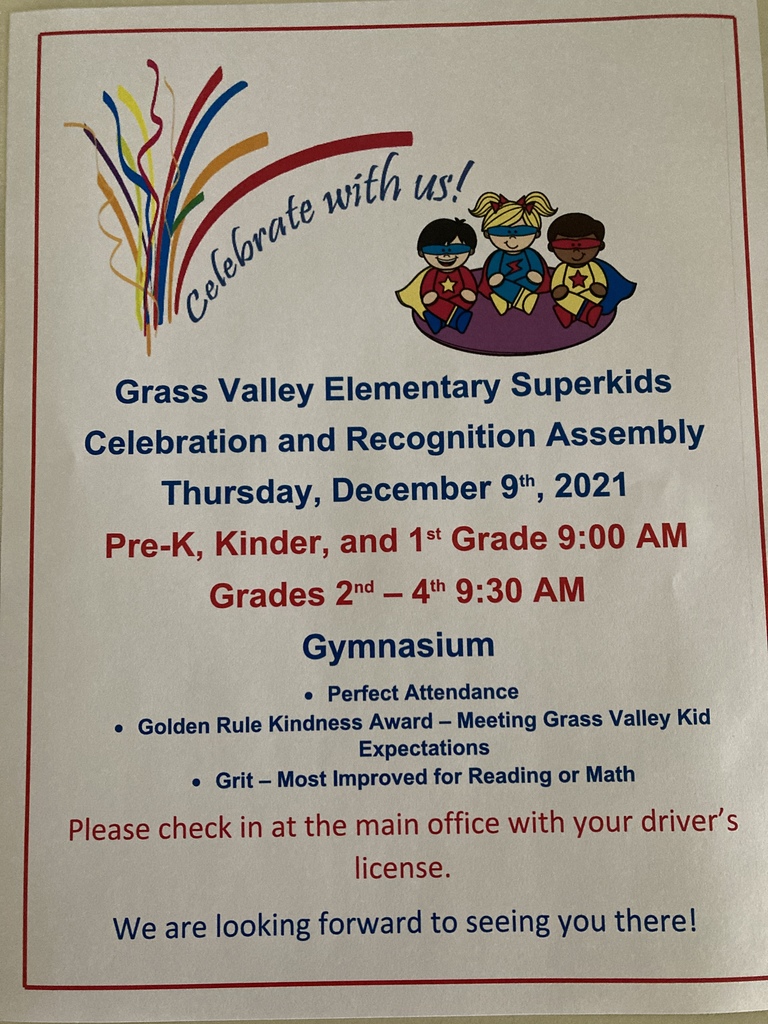 Check out this fun opportunity to join 4-H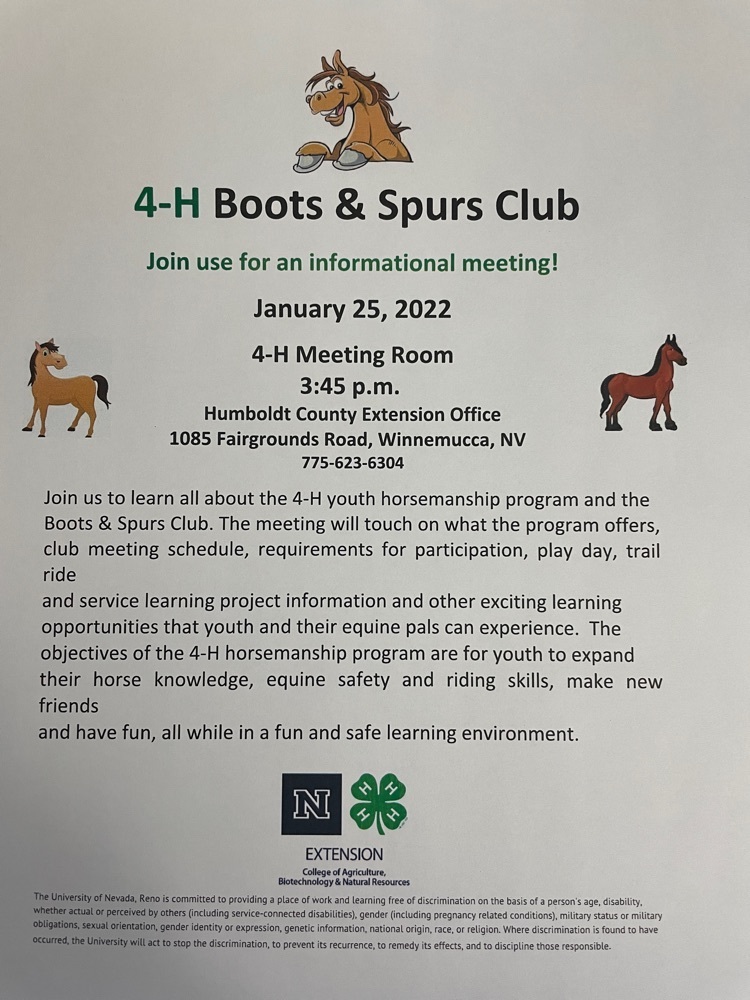 Our next Morning Mug is December 12th. Please see flyer for information.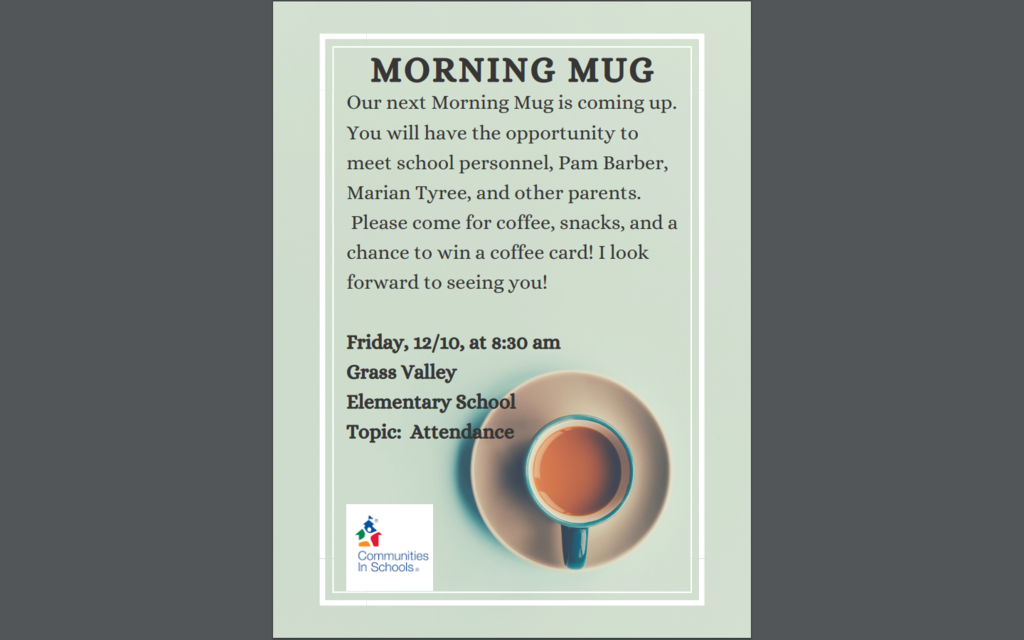 Thank you Deputy Cardenas! We appreciate seeing you at Grass Valley School in the mornings!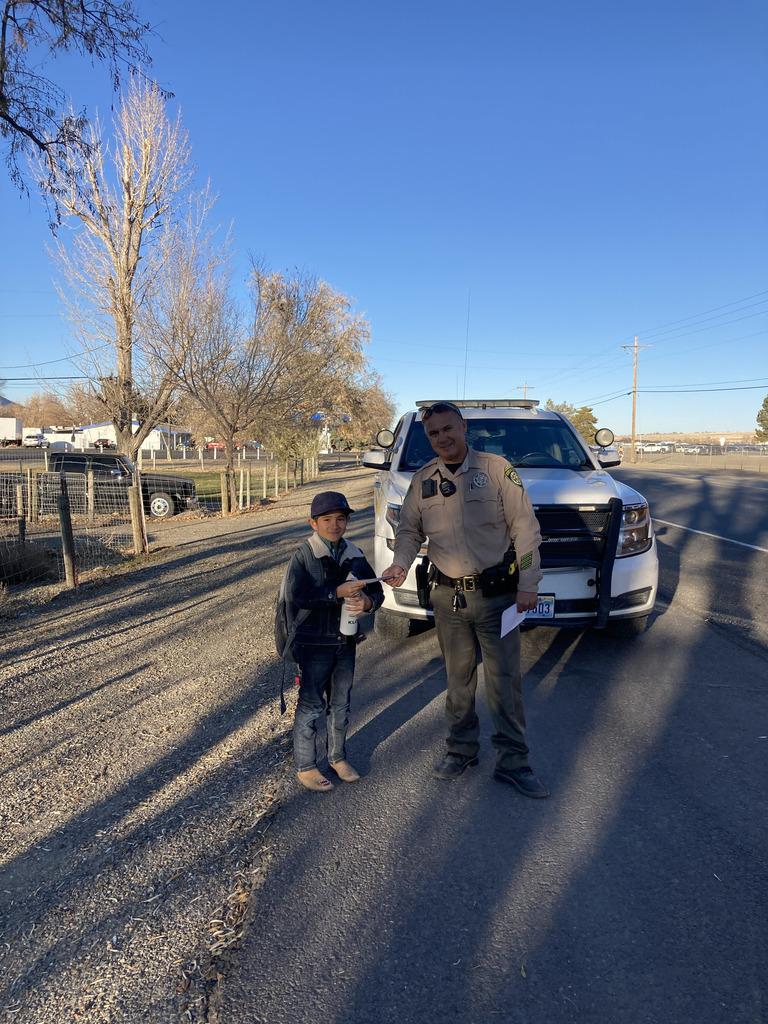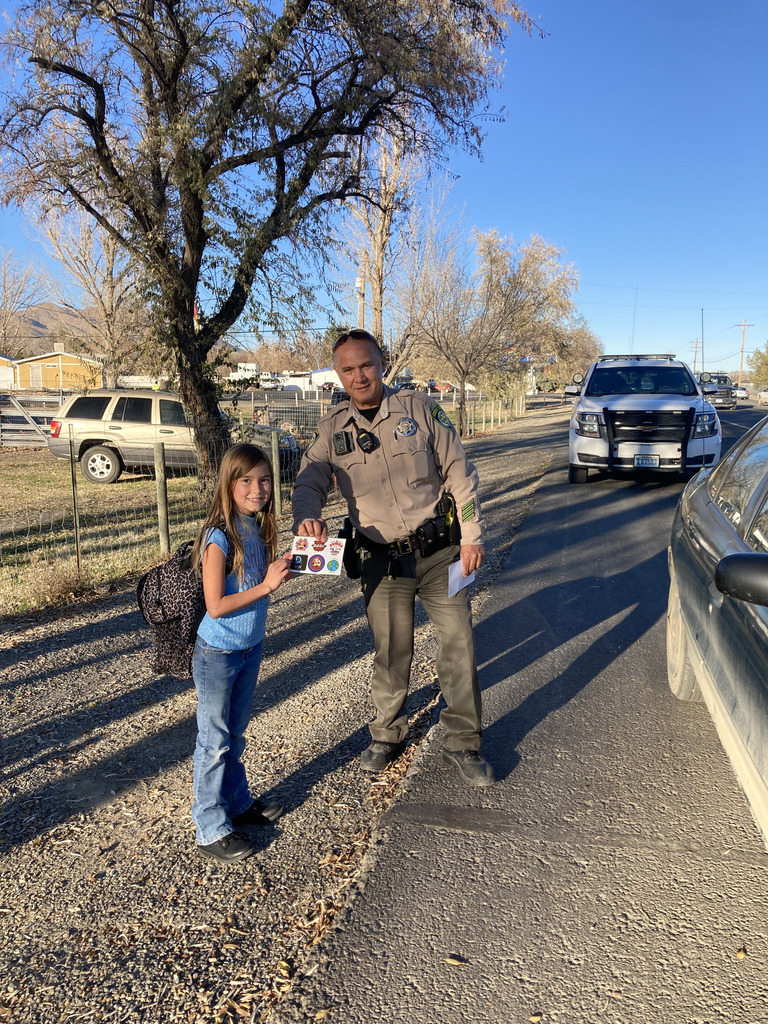 Tuesday 11/30 lunch has changed to mashed potato chicken bowl