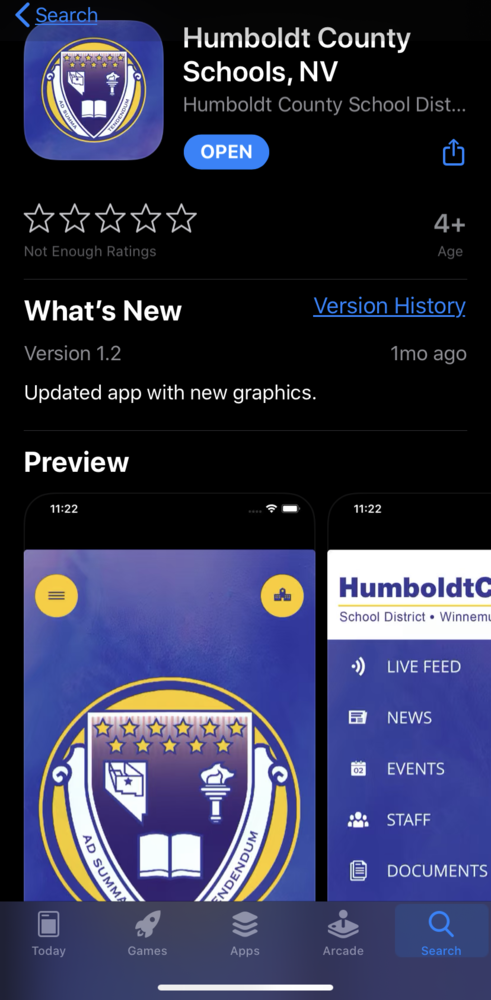 Download our new app today!
HCSD
Friday, November 15, 2019
If you haven't already, download Humboldt County Schools' new app on Android: http://bit.ly/2ZCYs5O or iPhone: https://apple.co/2ZyNSwD.
Be sure to check the live feed and news stories often. Sign up for notifications from your child's school or schools to receive important information.